What did the Federal Reserve's announcements and projections tell us about the Financial markets for 2022-2023?
What happens when the Fed begins to tighten Interest Rates?
How do I use Forward Return Estimates to make decisions on Investment Allocations?
What areas in the Financial markets appear to be potential bubbles and why would they pop?
Why are the Equity markets approaching their highs again?
Which sector is leading the stock market in December?
Which sectors could potentially double over 5 years and why?
How are future stock market corrections likely to unfold?
What are some of the most productive year end steps that an investor can take now?
Headline Round Up
*Producer Prices Jump Nearly 10% Setting a Record! Will likely sustain a pipeline of inflationary pressures well into 2022!
*Federal Reserve Announcements!
*Financial Markets Impacts?
*Investment Risks and Positives for 2022?
*Toyota Shifting More Rapidly to Electric Vehicles (EVs).
*Ford Seeks to Build 600k EVs by 2024.
*Harley Davidson Surges on Electric Motorcycle SPAC Deal! Silent Harleys in SouthPark?
*Bristol Myers Surges after Dividend and Buyback Announcements.
*AbbVie Surges on Vuity!
*Lilly Surges on Forward Projection Announcements Affirming Growth Targets.
*Inflation Chipping Away at World's Debt Burdens?
*Neiman Marcus is Fancy Again!
*Adobe Smacked Over 10% in a Single Day! What do Zoom and Adobe teach us about "Multiple Contraction"?
*Europe's Energy Crisis Intensifies! What will Putin do?
*Millennials Supercharge the Housing Market!
Dow Jones Industrial Average Index (Year to Date)
– Courtesy of Bloomberg LP
– Courtesy of The Federal Reserve 
Federal Open Market Committee Projections (12/15/2021
)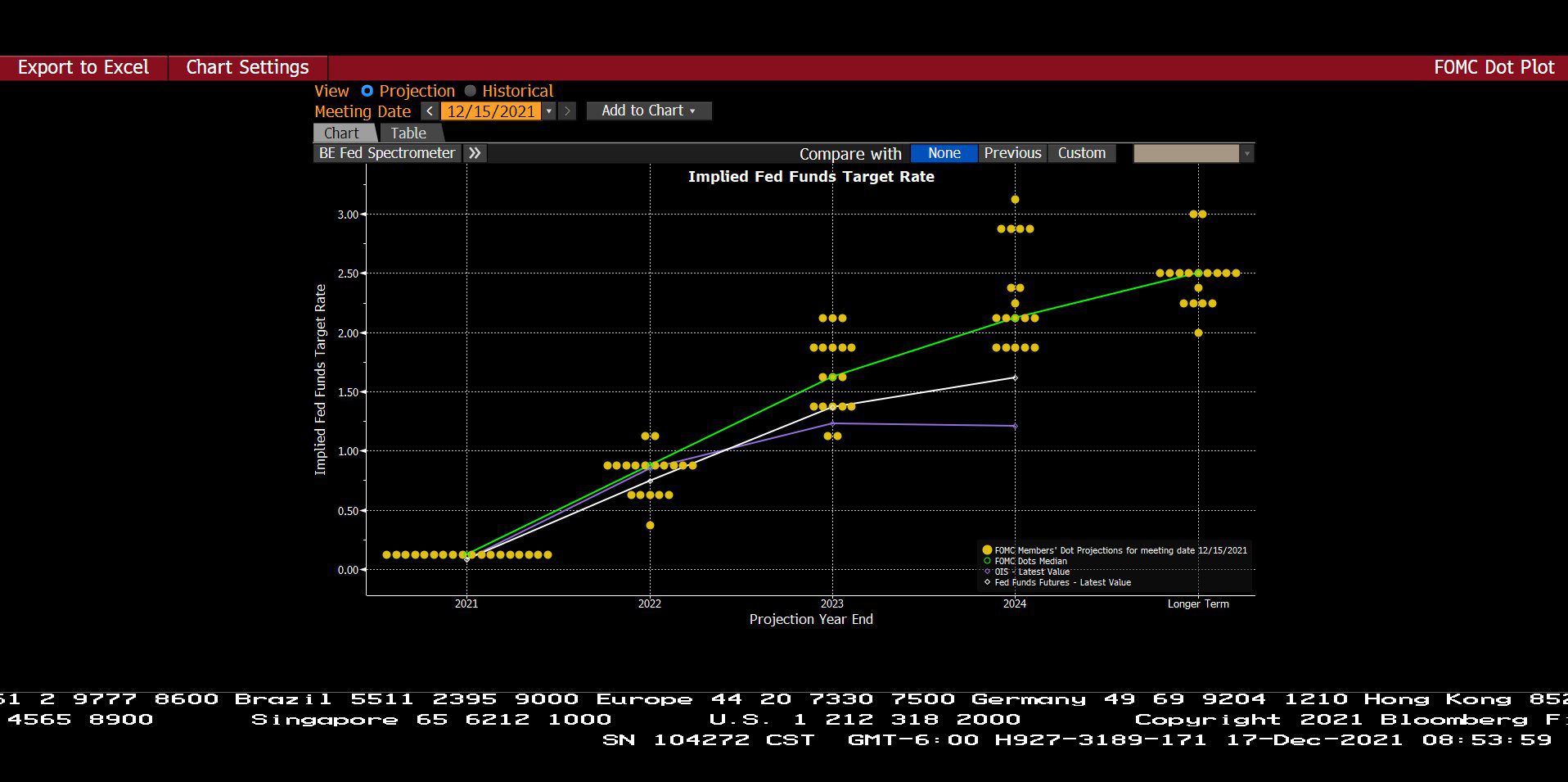 – Courtesy of Bloomberg LP
Eli Lilly & Co., AbbVie Inc. and Bristol-Meyers Squibb Co. (Year to Date
)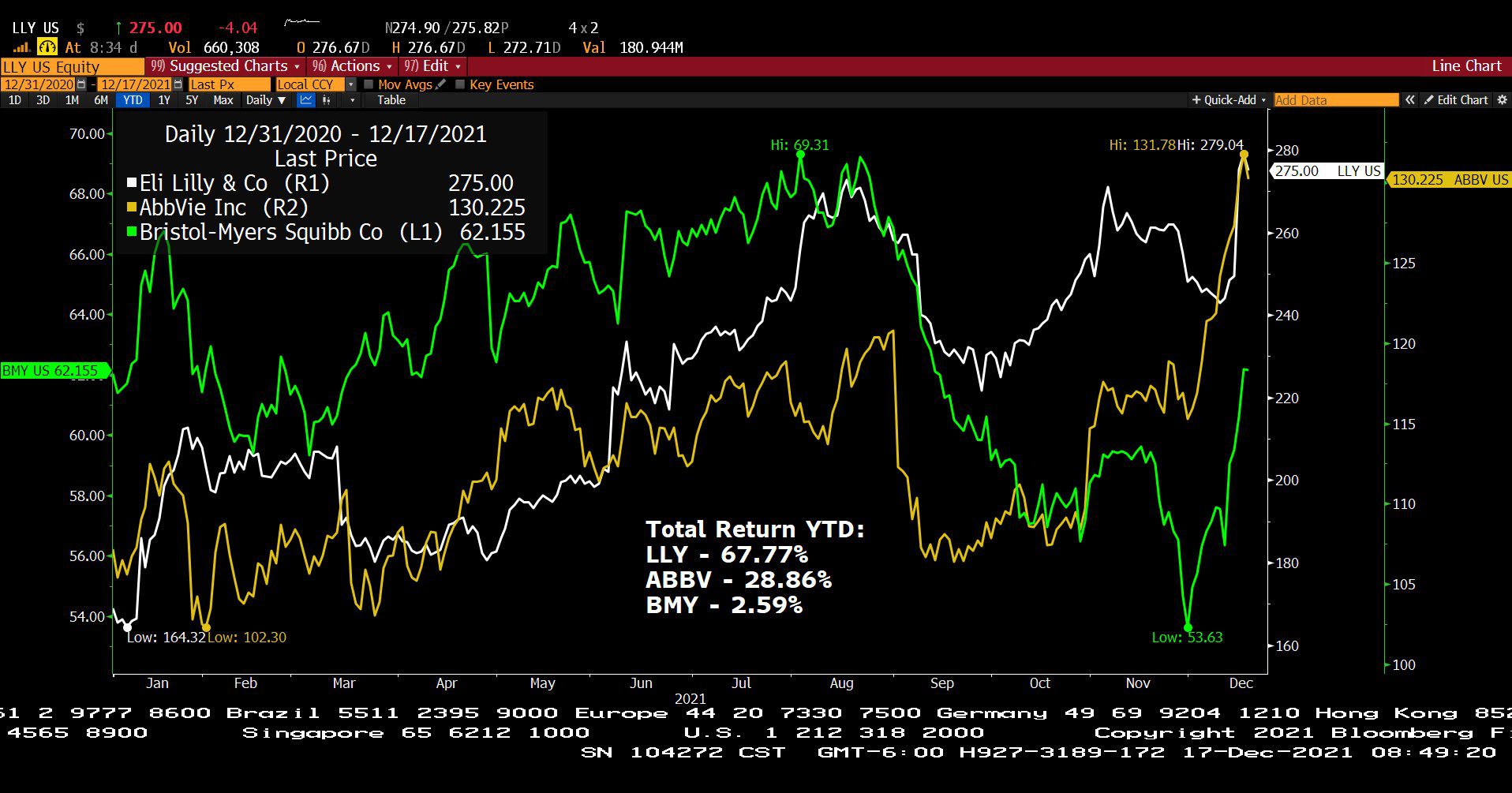 – Courtesy of Bloomberg LP
Zoom Video Communications, Inc. (12/17/2019 – 12/17/2021)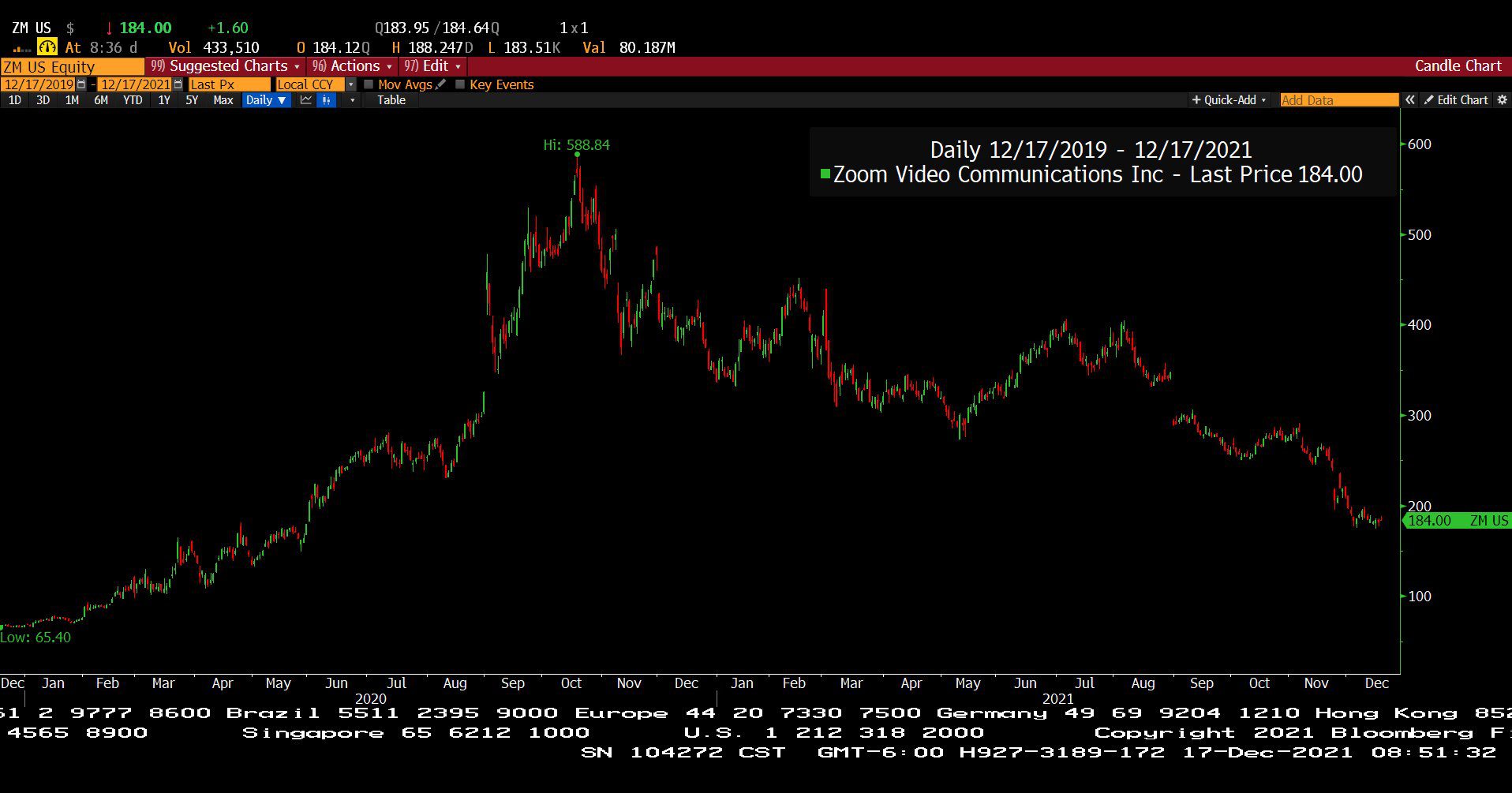 – Courtesy of Bloomberg LP
Adobe Inc.(12/17/2019 – 12/17/2021)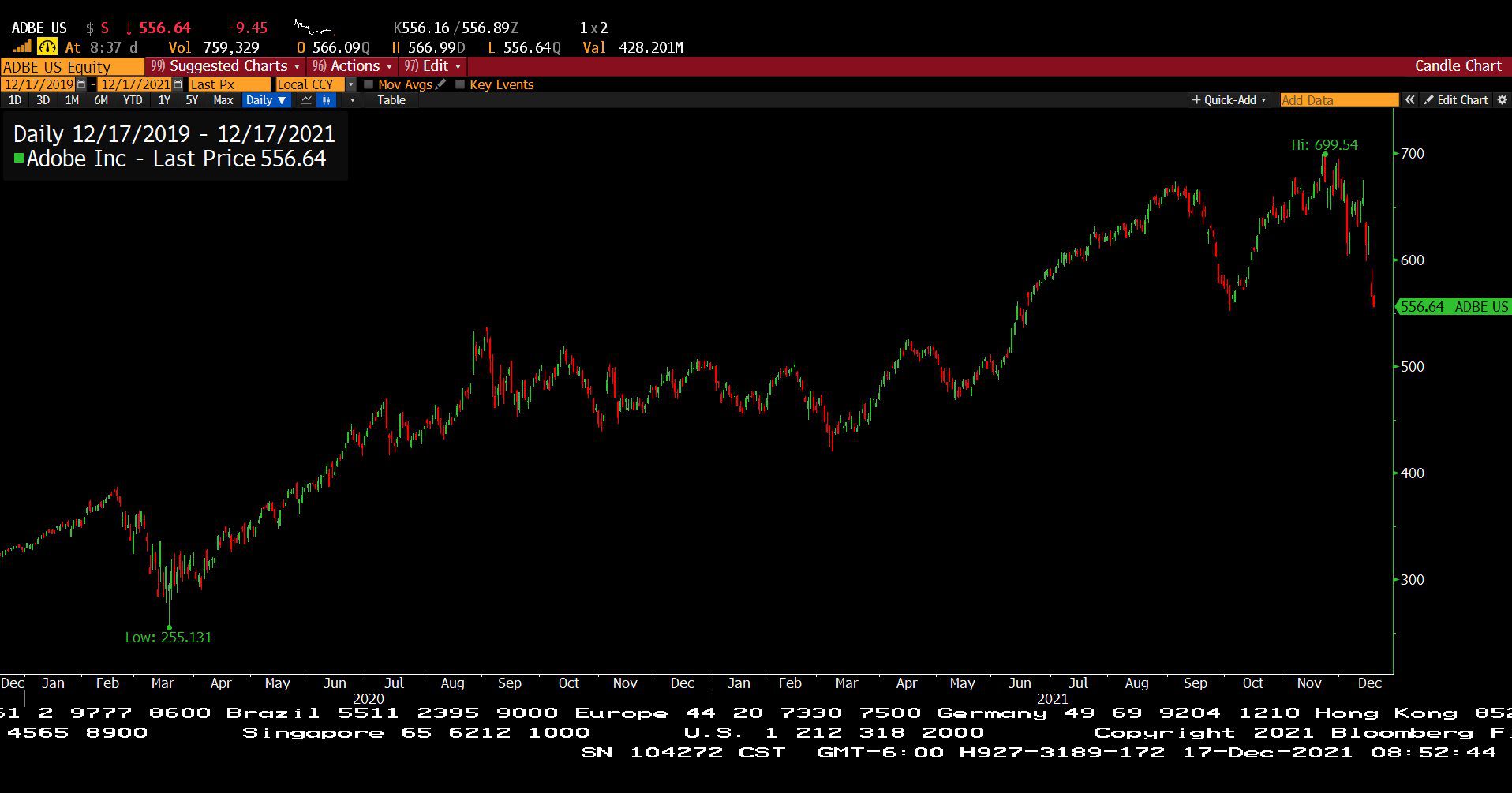 – Courtesy of Bloomberg LP
Profit Report
*What J.P.Morgan, Nuveen, and BlackRock predict for 2022!
Research Round Up!
Investors are invited to improve decision making with a comprehensive tour of global economics, indicators, and actual results.
---
Start the Process Today! Be sure to indicate what size portfolio sample you would like to see. A link will arrive when we receive your questionnaire.