How did Inflation change in July?
How did the headlines lead many investors in the wrong direction?
Why did U.S. Equity markets spike recently?
When did NetWorth Radio first report concerns about Deflation?
Can the U.S. prosper during a European energy crisis?
What are 5 key points of the "Inflation Reduction Act of 2022?"
What are the potential impacts of the new legislation on the Financial markets?
How is the dominant recession discussion impacting investor's decisions?
Headline Round Up
*Texas Boom Continues! Record Employment with Growth!
*Declining Producer Price Index Revealing Deflation?
*European Economic Winter? U.K. Braced for Blackouts?
*Strive Asset Management Counters BlackRock's "Net Zero" initiative with "Drill Baby Drill."
*Electric Vehicle (EV) Maker Rivian Sales in Q2 Just 3 Vehicles? Why is this company worth $35 Billion?
*Battery Index Spikes on Inflation Reduction Act.
*Leading Cryptocurrency Exchange, Coinbase, Loses $1.1 Billion in Q2 2022 with 63% Plunge in Assets!
*Container Shipping Profits Surge 73% to Record Level with Distance!
*Price Waterhouse Cooper Fined $2 Million Over Audit After Fraud Discovered.
*Palantir Technologies, Inc. Down Over 75% from Peak. 26% Sales Growth & Still Losing Money?
*Tesla, Inc. Up 40% From June Lows after Climate Bill.
*SoftBank CEO Admits He Got "Delirious" During Boom.
*Buyers Pulling Out as Home Inventory Surges?
*Buffet Buys Even More OXY (Occidental Petroleum Corporation)!
*Winter Oil Prediction for $120 Per Barrel.
Standard & Poor's 500 Index (12/31/2021 – 08/12/2022
)
– Courtesy of Bloomberg LP
Standard & Poor's 500 Index – Quarterly Earnings Analysis by Sector, Growth (05/16/2022 – 08/15/2022
)
– Courtesy of Bloomberg LP
World Interest Rate Probability – United States (08/12/2022
)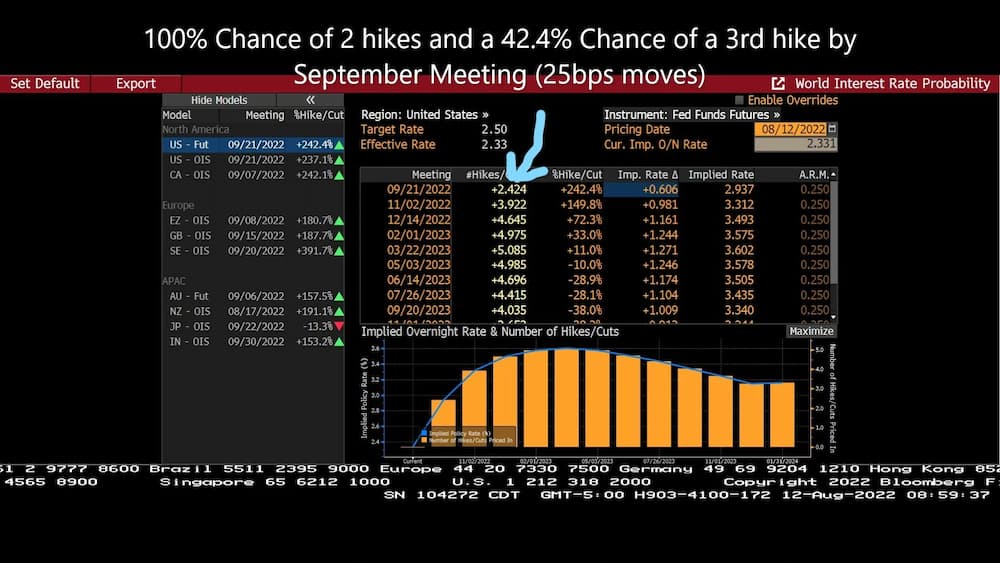 – Courtesy of Bloomberg LP
C.B.O.E. Short Term Interest Rate and 10 Year Treasury Note Yield Indexes (12/31/2021 – 08/12/2022
)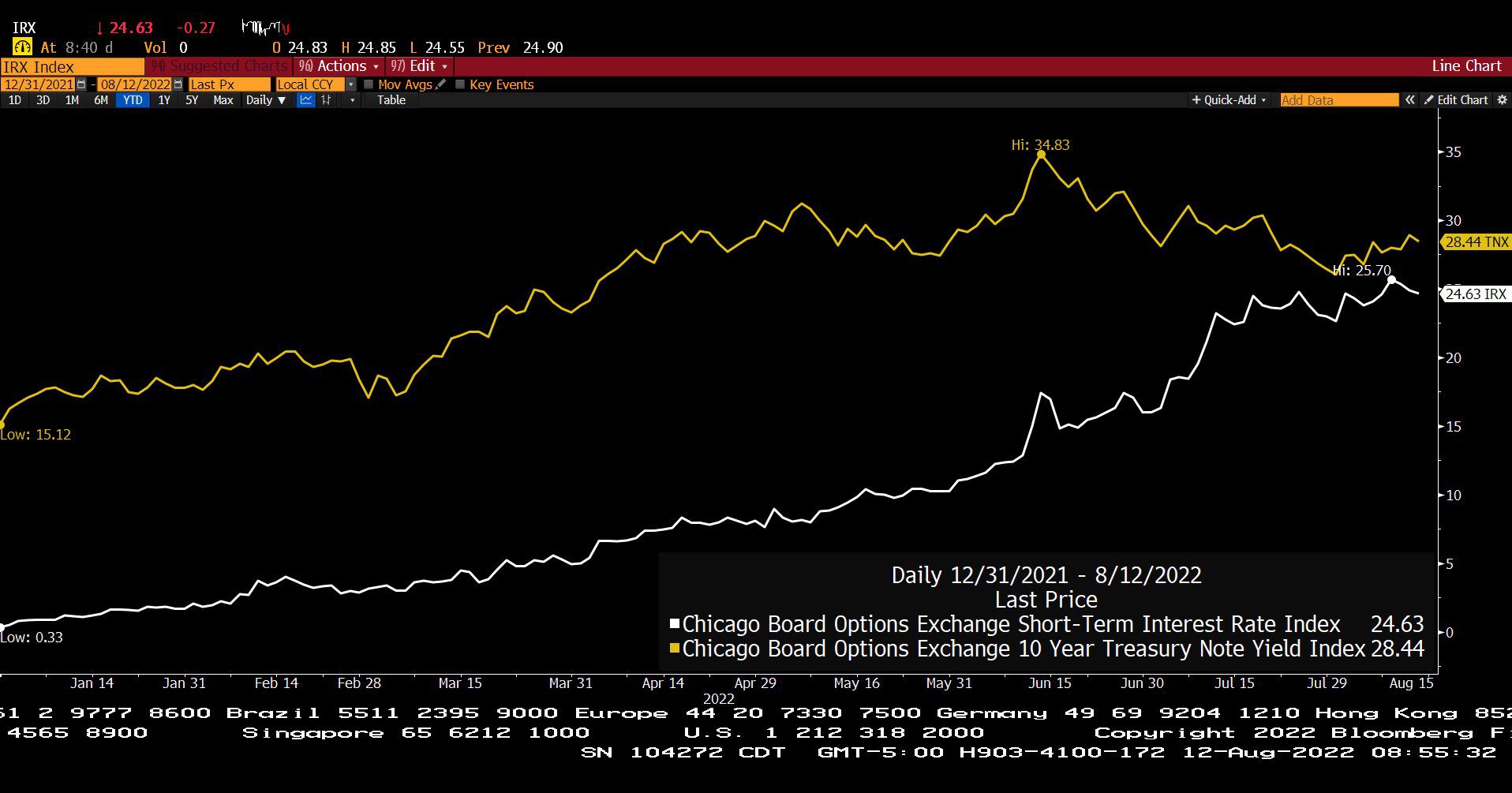 – Courtesy of Bloomberg LP
– Courtesy of The McGowanGroup
NetWorth Radio's Powerful Global Business Leadership Series:
Spencer McGowan Interviews
Saket Kumar
Who Breaks Down The Key Potential Impacts of The Inflation Reduction Act of 2022 for The Financial Markets!
---
Saket Kumar has worked in Investment Management and Investment Banking focused on the Energy and Industrials sector since 2007. Before joining Cushing Asset Management in his current role, he was an analyst at Citadel Investment Group in their long-short market neutral hedge fund strategy, an Investment Banker at Bear Stearns and a Marine Engineer at Anglo Eastern Ship Management.
Mr. Kumar earned his MBA in Finance and Accounting from the Cox School of Business at Southern Methodist University and a Bachelors in Engineering from Marine Engineering and Research Institute in India. He joined Cushing in 2012.
Research Round Up!
Investors are invited to improve decision making with a comprehensive tour of global economics, indicators, and actual results.
---
Start the Process Today! Be sure to indicate what size portfolio sample you would like to see. A link will arrive when we receive your questionnaire.