The unhinged technology valuations that make up over 20% of the S&P 500 Index continued to unwind in this week's sell off. What led to unsustainably high values for the top tech names?
*COVID-19 immunity and actual advantages gained during the pandemic shut down
*Private Equity valuation methods and self-serving multiples
*The rise of Robinhood
*The return of irrational Stock Split events
What does this mean for the markets?
Join us for this week's well researched and rational examinations of over valuations and under valuations including long term strategies designed to benefit from 2021 market conditions.
Plus!
PappaDean's Corner of Financial Wisdom:
The Return of Inflation and When?

"Disinflation" and What is it? 1980-2020 with Causes?

China? Shale Revolution? Productivity? Amazon? Online Mastery?

"Inflation" 2020-2030?

Fed Change of Focus?

Energy and $65 Oil?

China Non Grata?
Dow Jones Industrial Average (Year to Date)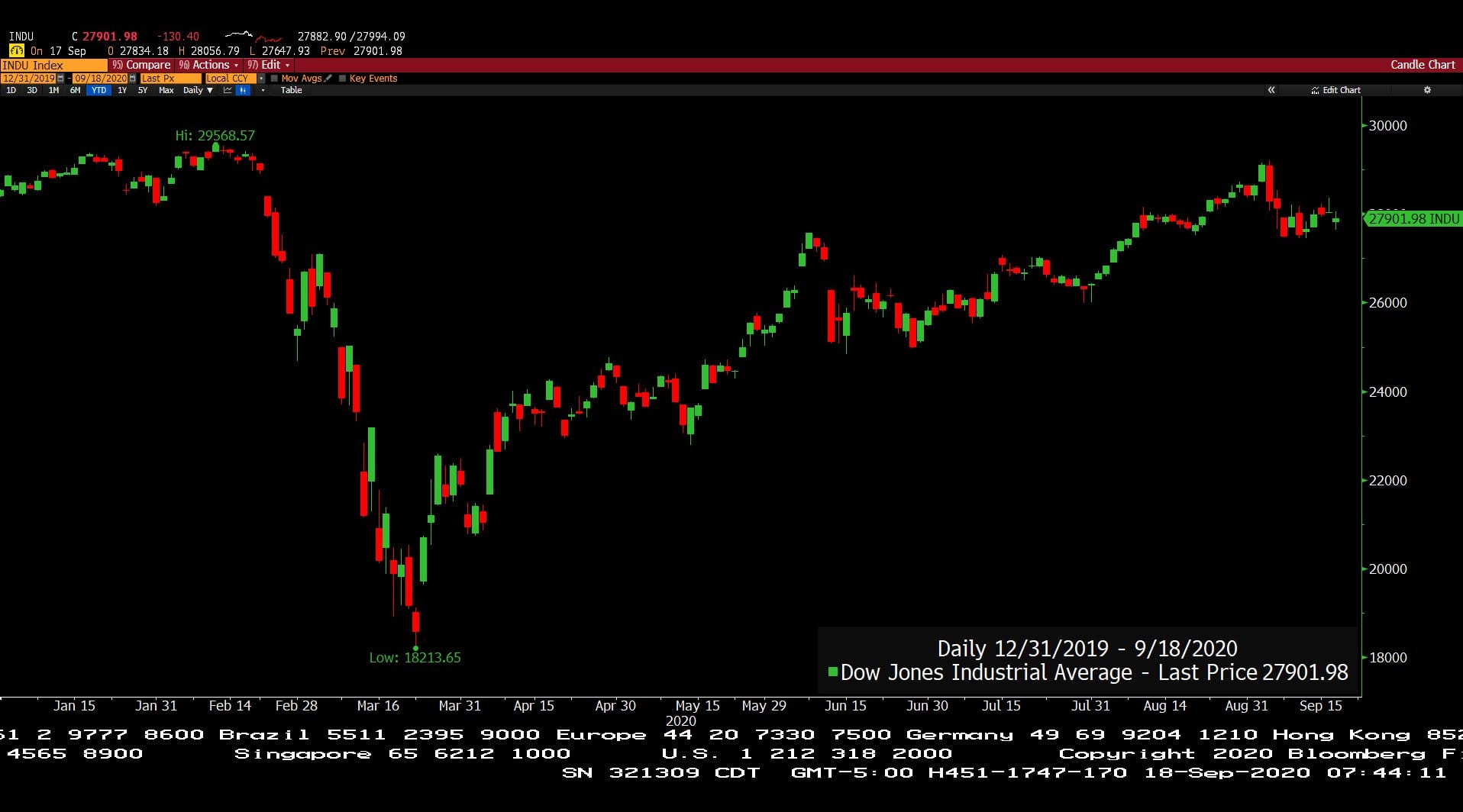 – Courtesy of Bloomberg LP
Invesco QQQ Trust Series 1 (Year to Date)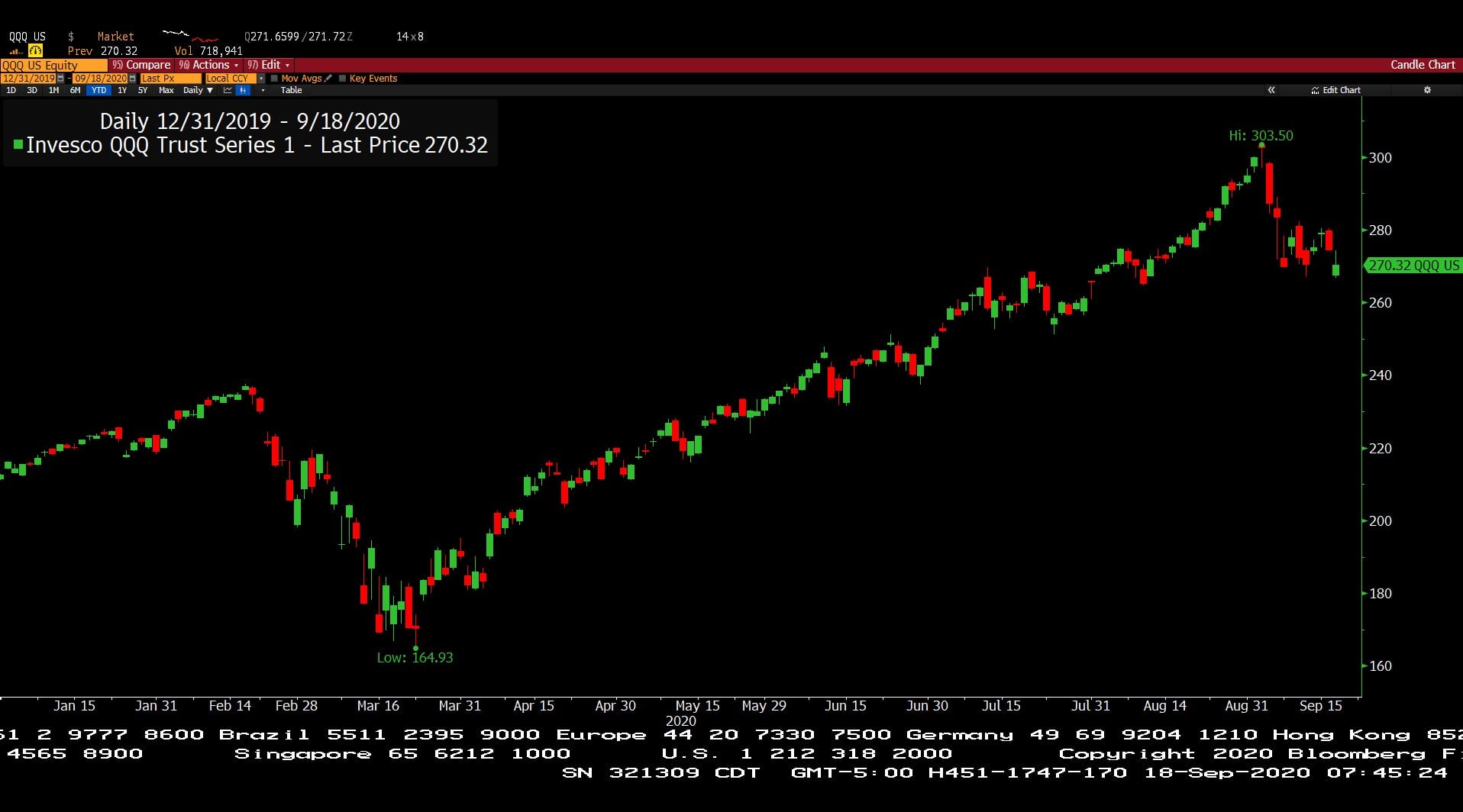 – Courtesy of Bloomberg LP
Standard & Poor's Value Index (Year to Date)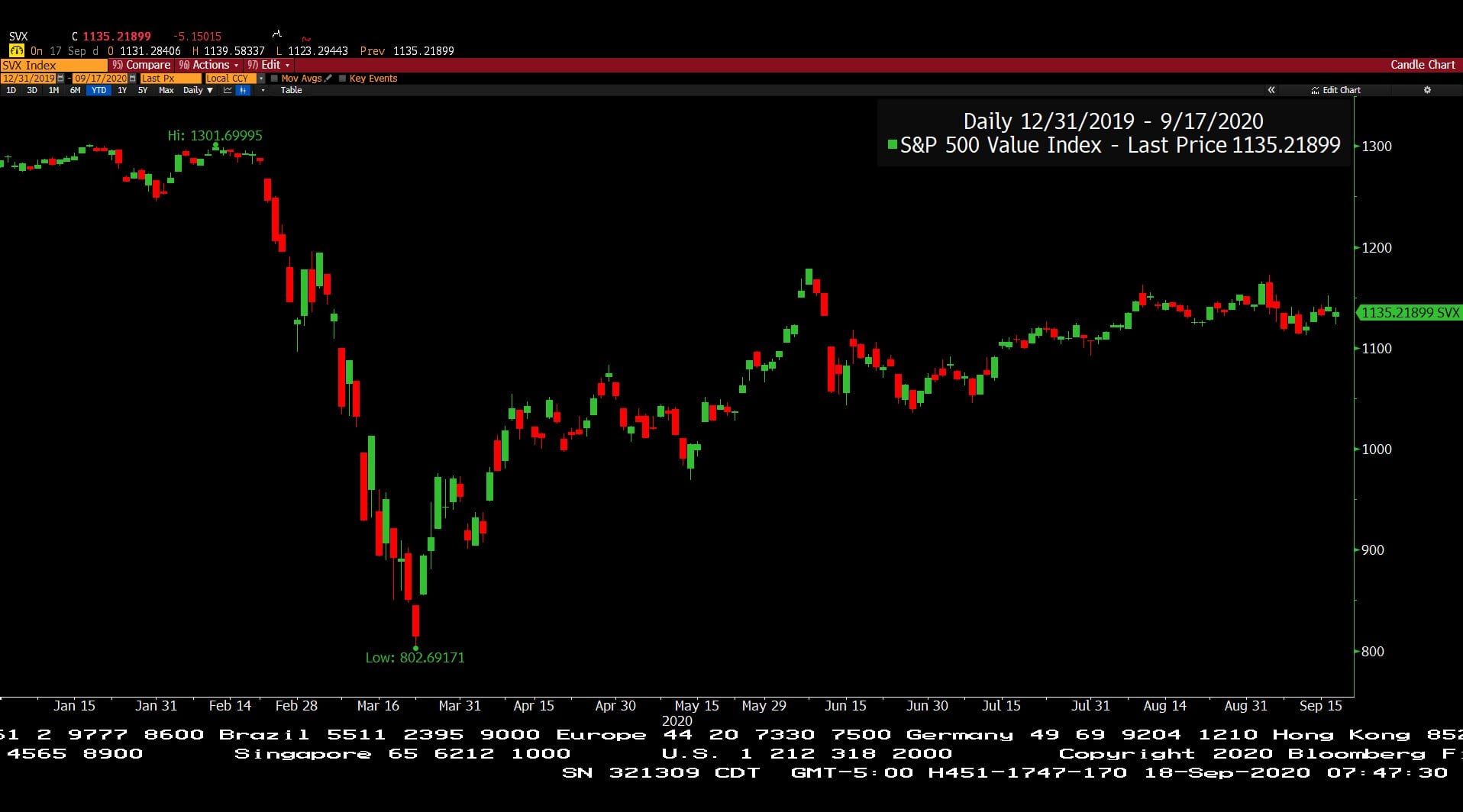 – Courtesy of Bloomberg LP
Exchange Trade Fund Flows
(09/18/2020)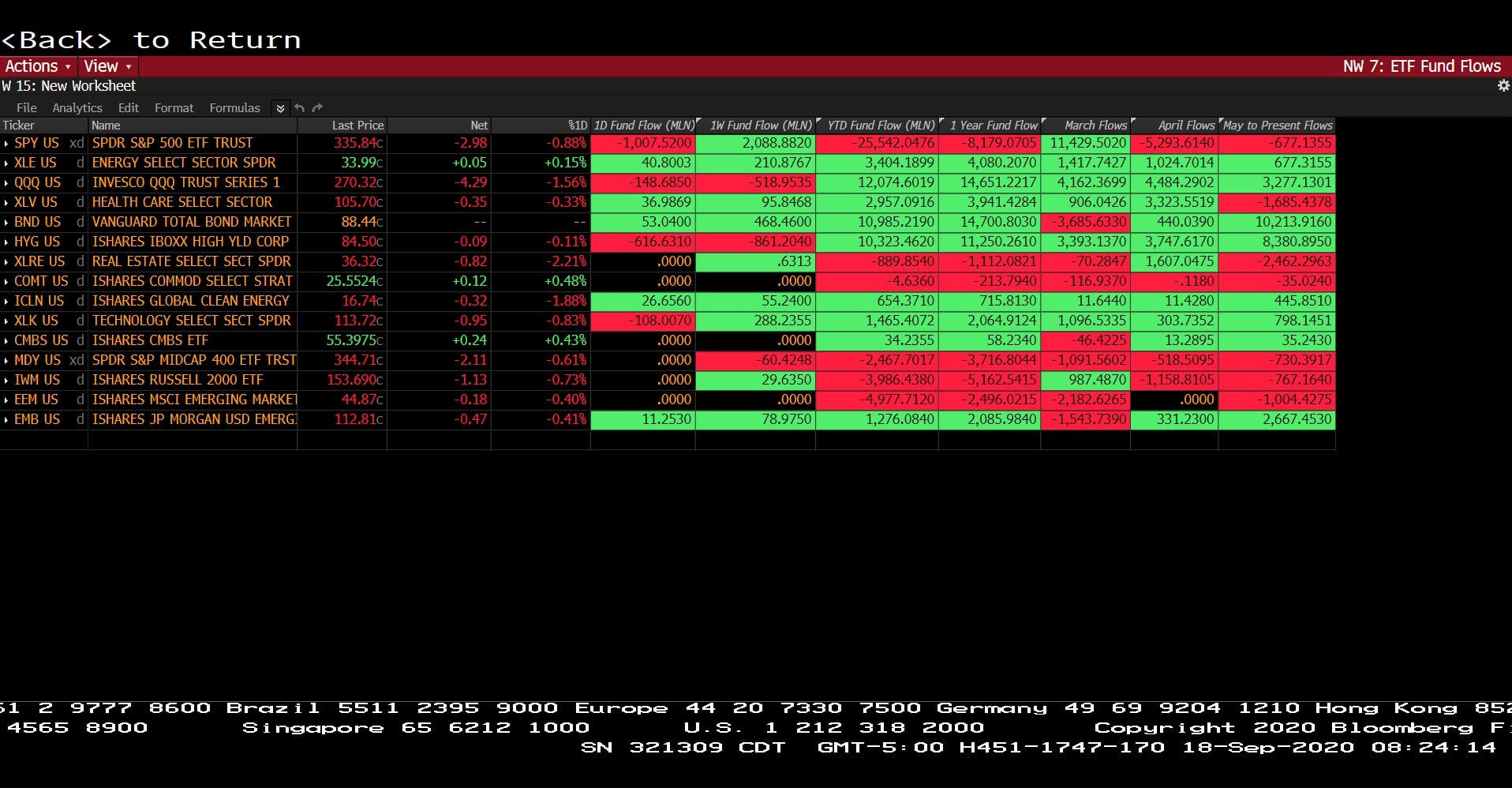 – Courtesy of Bloomberg LP
U.S. CPI Urban Consumers Month Over Month SA (Approx. 3 Years)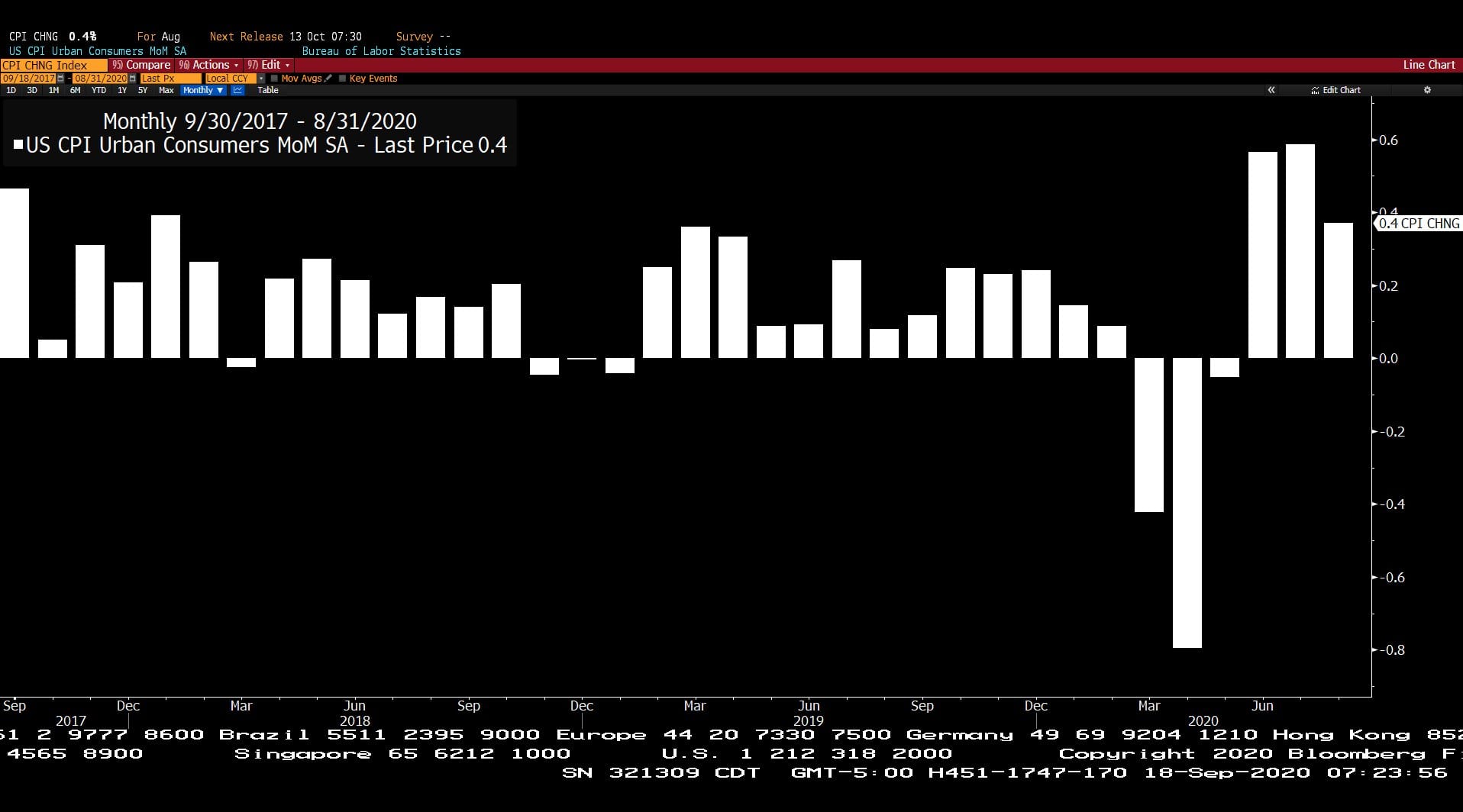 – Courtesy of Bloomberg LP
Adjusted Retail & Food Services Sales Total SA
(Approx. 3 Years)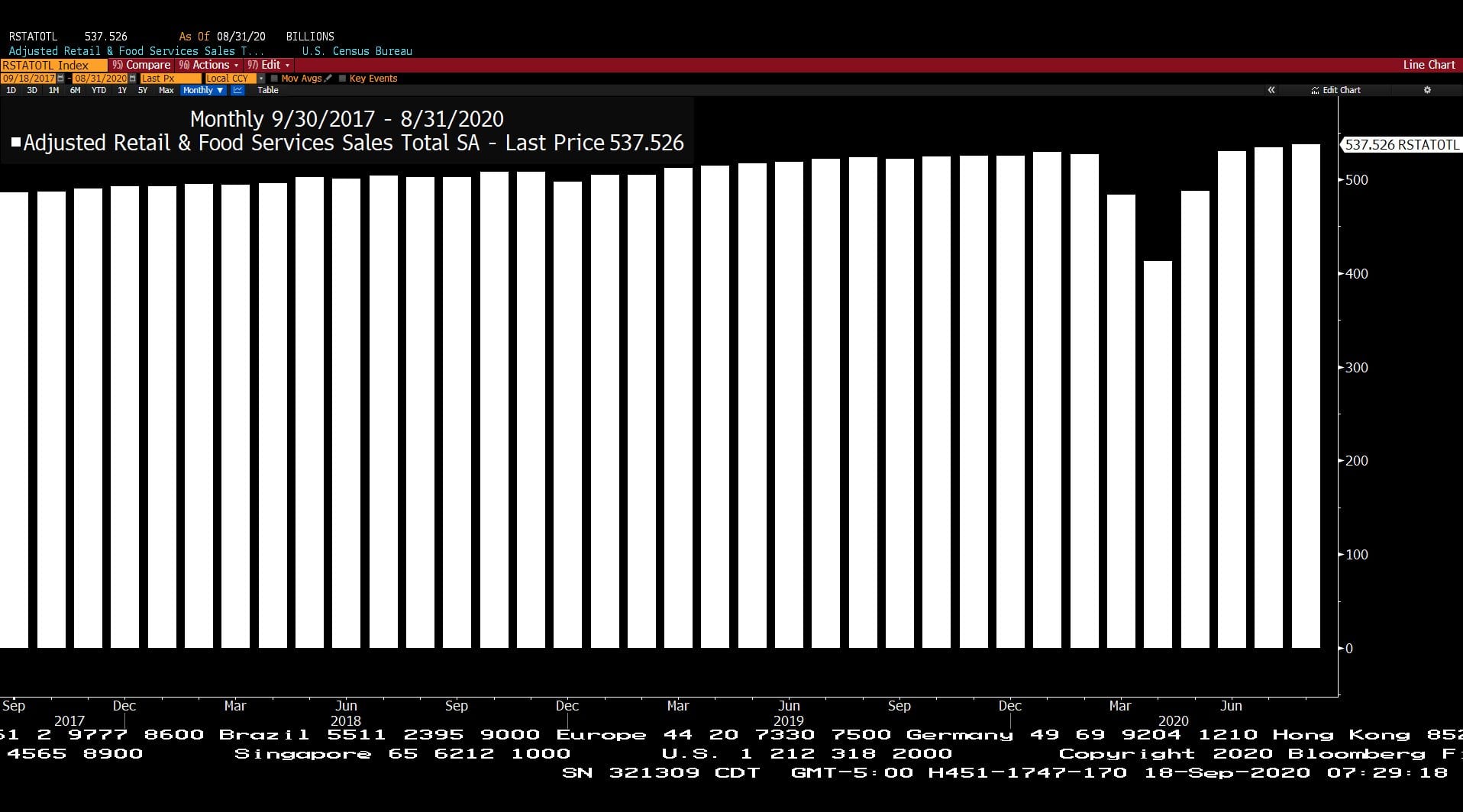 – Courtesy of Bloomberg LP
GameStop Corp.
(Year to Date)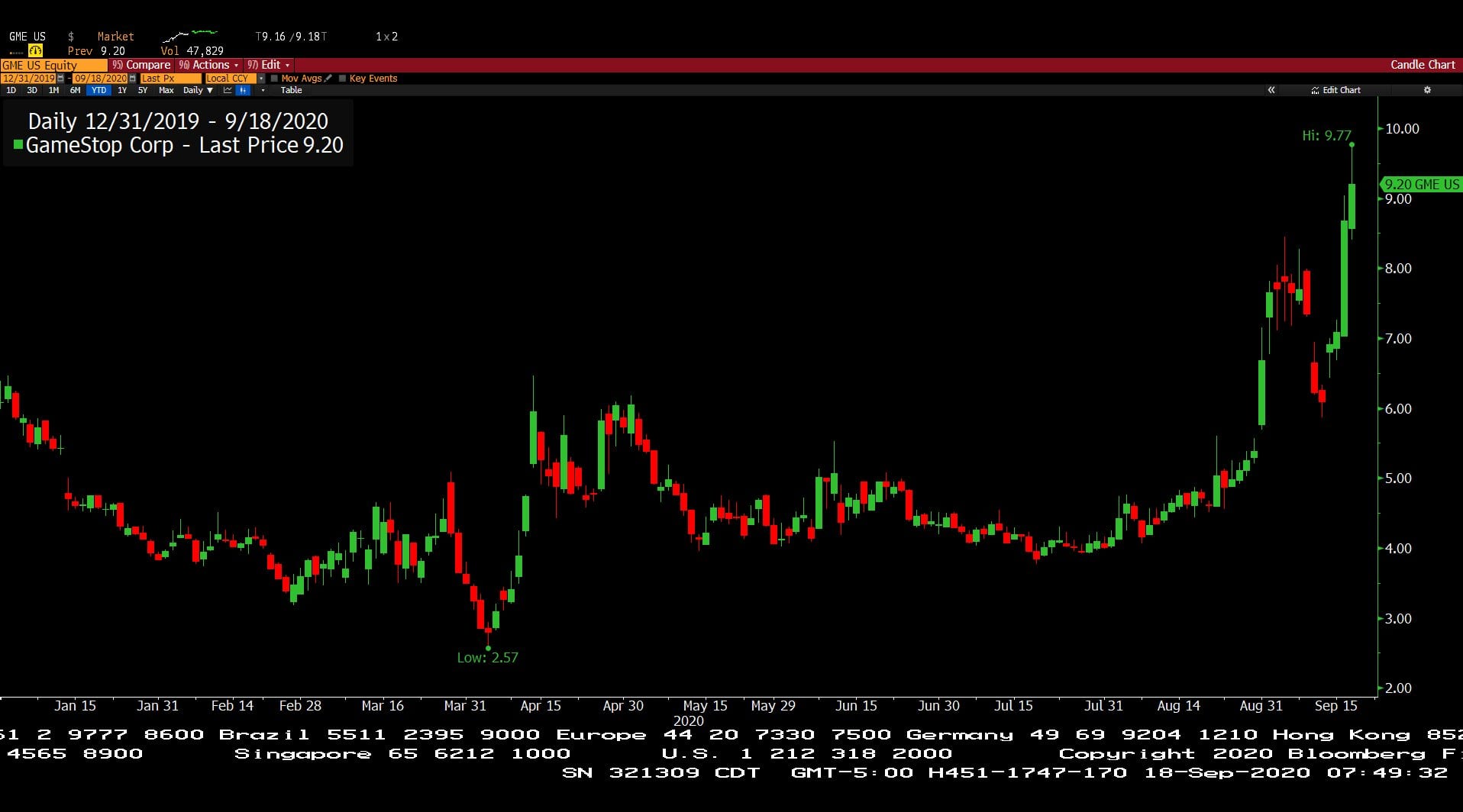 – Courtesy of Bloomberg LP
Headline Round Up!
*Fed Says Zero Rates THROUGH 2023!
*U.S. Consumer Prices Spike 0.4%; 5% Annualized?
*Wood Rally! Lumber Triples from Low!
*Does the USA's China Policy = U.S. Inflation?? Biden Getting on the Anti-China Trump Train?
*Retail Sales Top February. Bloomberg Ignores the Actual Dollars in Headline.
*Ray Dalio Warns of Threat to Dollar as Reserve Currency.
*Food Inflation is Here.
*Mexico Issues $890 Million in Strange Bonds.
*Hot Economic Debate: Elon Musk "Modern Day Robber Baron" Torches Leftist Robert Reich "Modern Day Moron."
*GameStop Game ON! Stock Spikes Over $9 After Projection of $1.42 Profit Next Year.
*Alex! Should we buy Snowflake or Kodak?
*Nat Gas "Decades of Increased Demand."
*Fracking Will Not Be Banned.
*Saudis Scolding OPEC Members to Constrain Oil Supply.
Profit Report!
*This Week's Money Flow and Sector Performance Updates.
*DNC vs RNC Platforms on Forward Policy for Investors: Taxes and Regulation.
Research Round Up!
Investors are invited to improve decision making with a comprehensive tour of global economics, indicators, and actual results.
---
Start the Process Today! Be sure to indicate what size portfolio sample you would like to see. A link will arrive when we receive your questionnaire.