Where are the most dangerous bubbles in the Financial Markets?
When does this end?
What part does Social Media play?
Where are the best bargain categories today?
What do the charts tell us about 2021 and 2022?
Has Washington abandoned common sense?
What does our sage, PappaDean, say about Speculative Frenzy and Leverage?
Who are the greatest Money Managers of all time and how did they do it?
Headline Round Up!
*JPMorgan Declares Oil "Supercycle" Through 2023?
*Oil Tops $58 per Barrel.
*Bitcoin Spikes Over $45,000.
Standard & Poor's 500 Index Cumulative Total Return – Gross Dividends
(12/31/2020 – 02/10/2021)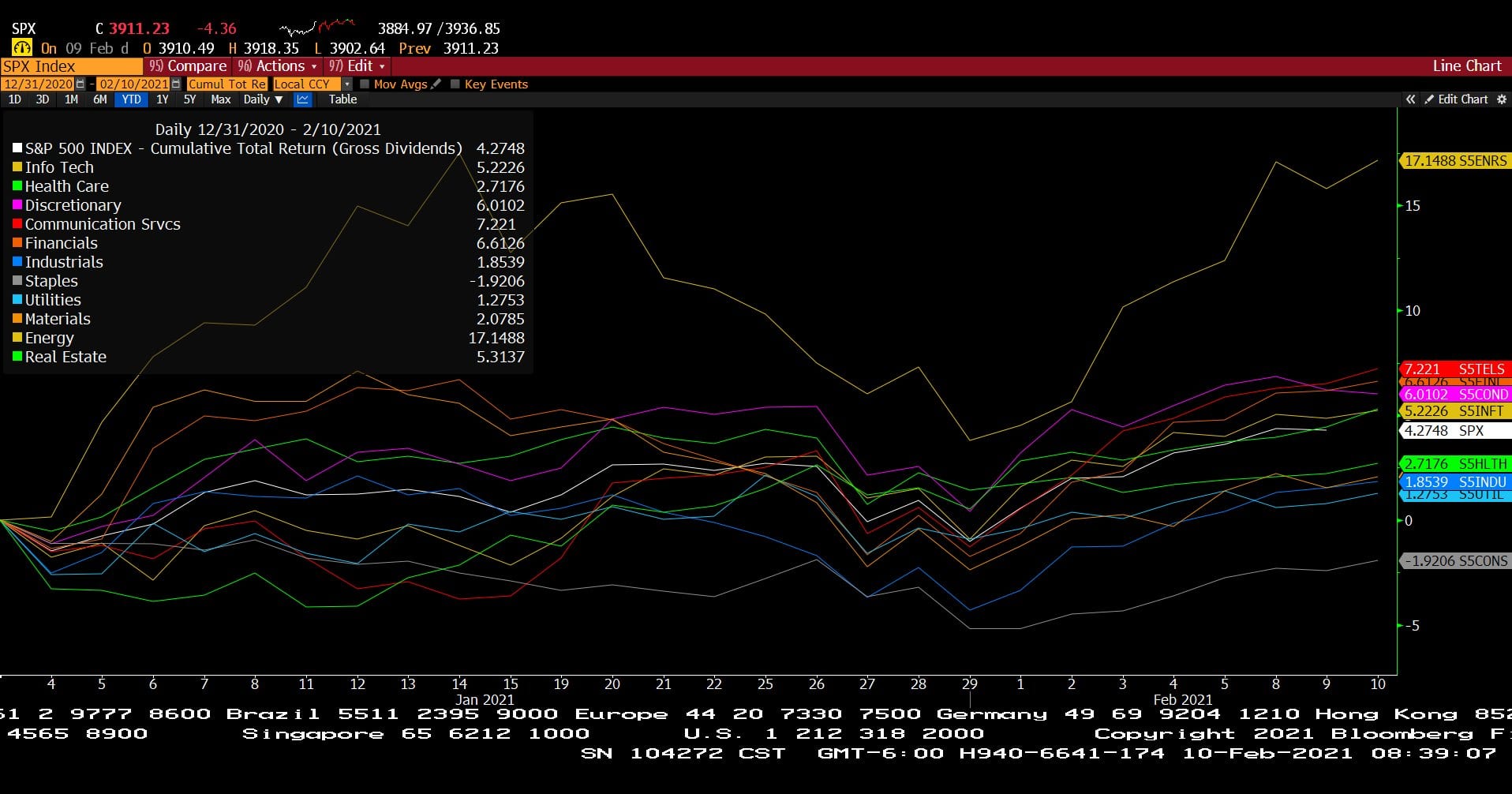 – Courtesy of Bloomberg LP
Standard & Poor's 500 Health Care Sector Index
(Approx. 20 Years)
– Courtesy of Bloomberg LP
AllianceBernstein Global High Income Fund, Inc. (20 Years
)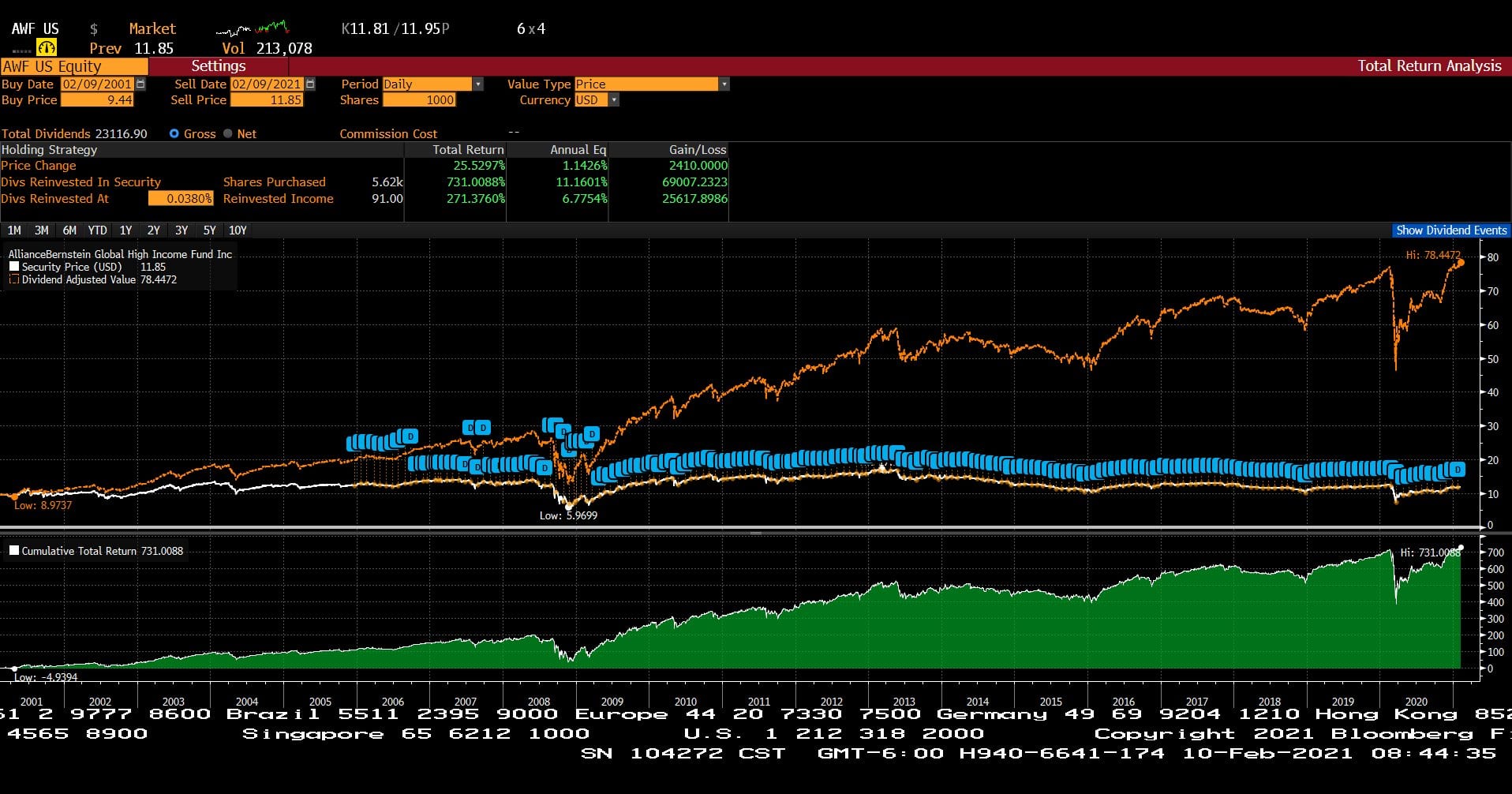 – Courtesy of Bloomberg LP
– Courtesy of J.P.Morgan Asset Mangement
Generic Crude Oil Future Spot Price Weekly (Approx. 20 Years)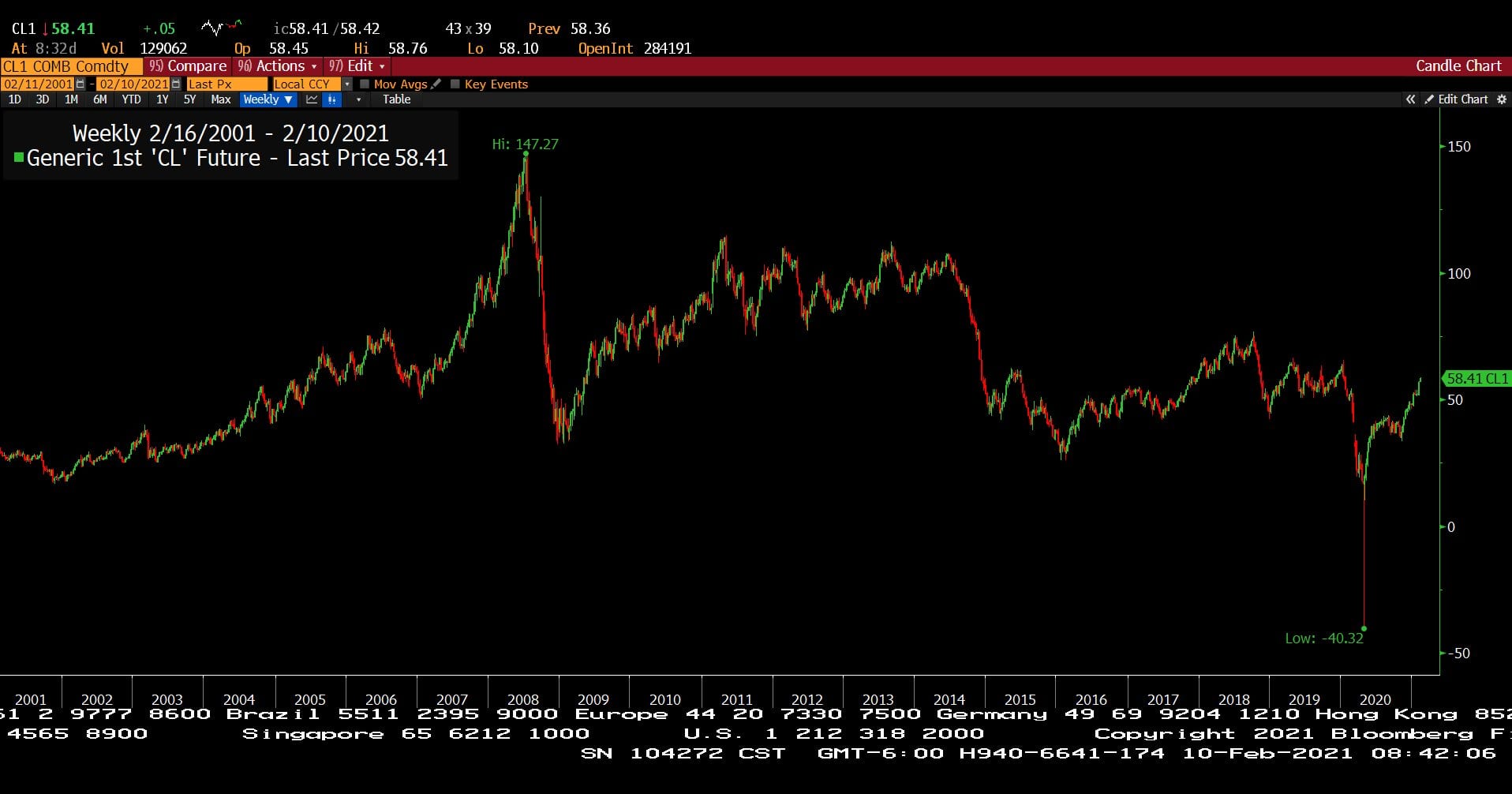 – Courtesy of Bloomberg LP
– Courtesy of J.P.Morgan Asset Management
Profit Report!
*Greatest Investing Track Records: How did they do it? – Gregory Zuckerman
1. Jim Simons – Medallion Fund, 1988-2018: 39.1%
2. George Soros – Quantum Fund, 1969-2000: 32%
3. Steven Cohen – SAC Capital Advisers, 1992-2003: 30%
4. Peter Lynch – Magellan Fund, 1997-1990: 29%
5. Warren Buffett – Berkshire Hathaway, 1965-2018: 20.5%
6. Sir John Templeton – Templeton Growth, 1954-1992: 15%
7. Ray Dalio – Pure Alpha, 1991-2018: 12%
*What Does Dalbar Say About Investor Market Returns for the Last 20 years?
Estate Planning, Real Life & Real Logistics!

NetWorth Radio's Dallas Business Leadership Series: Spencer McGowan Interviews John C. Mallios, a North Texas Based Attorney with over 40 Years Experience!
---

This week's featured interview continues our ongoing Estate Planning discussion with an interview with John Mallios, a qualified and experienced litigation attorney.
Join us for key insights into the Estate Planning process: Do I need a Will or a Revocable Living Trust? What happens if the original document is missing? How does Probate actually work? What are the most important things that I need to do right now to protect assets?
John Mallios completed his Doctorate of Jurisprudence from Salmon P. Case, College of Law in 1978. After his successful completion of the Texas Bar Exam, he became a licensed attorney in all State and Federal courts in all districts in the state of Texas in May of 1979.
Mr. Mallios opened his own practice in 1980 and early on in his career he specialized in Criminal and Family Litigation. By 1983, he specialized in, not only Criminal and Family Litigation, but also Business, Probate, and Personal Injury law. Mr. Mallios has been involved in numerous cases against corporate defendants where he has obtained substantial verdicts and/or settlements.
Research Round Up!
Investors are invited to improve decision making with a comprehensive tour of global economics, indicators, and actual results.
---
Start the Process Today! Be sure to indicate what size portfolio sample you would like to see. A link will arrive when we receive your questionnaire.