Is a Recession looming?
How does this compare to the performance of the equity markets in 2018?
Why was Target's target missed?
New Twitter stock bid $34.20?
Is the High Yield sector a bargain?
How do investors identify them?
What events could end the 2022 Bear market?
Headline Round Up
*Federal Reserve Chair Powell Says, "Beatings will Continue Until Morale Improves!"
*Longer Term Global Government Bond Yields Fall?
*Cash Levels Highest Since 2001. Is a financial market bottom in the works?
*High Yield Spreads Highest in Two Years.
*Goldman Sachs Says 30% Chance of Recession in Next 2 Years. Does that mean 70% not likely?
*Household Debt Highest Since 2019 and Missed Subprime Payments Rising. Are households running out of discretionary spending power?
*Walmart, Target, Home Depot, & Lowe's Quarterly Results. What does this tell us about consumers and the stock market?
*Dethroned Billionaires SPAC's and the Chinese?
*Warren Buffett Buying Dividend Growers!
*Tech Startup Party OVER!
*Allianz Hedge Fund Manager Busted with a Lie by SEC Runs to the Restroom and Never Comes Back?
*U.N. Declares Fossil Fuels a "Dead End?"
Energy Select Sector SPDR Fund (12/31/2021 – 05/20/2022
)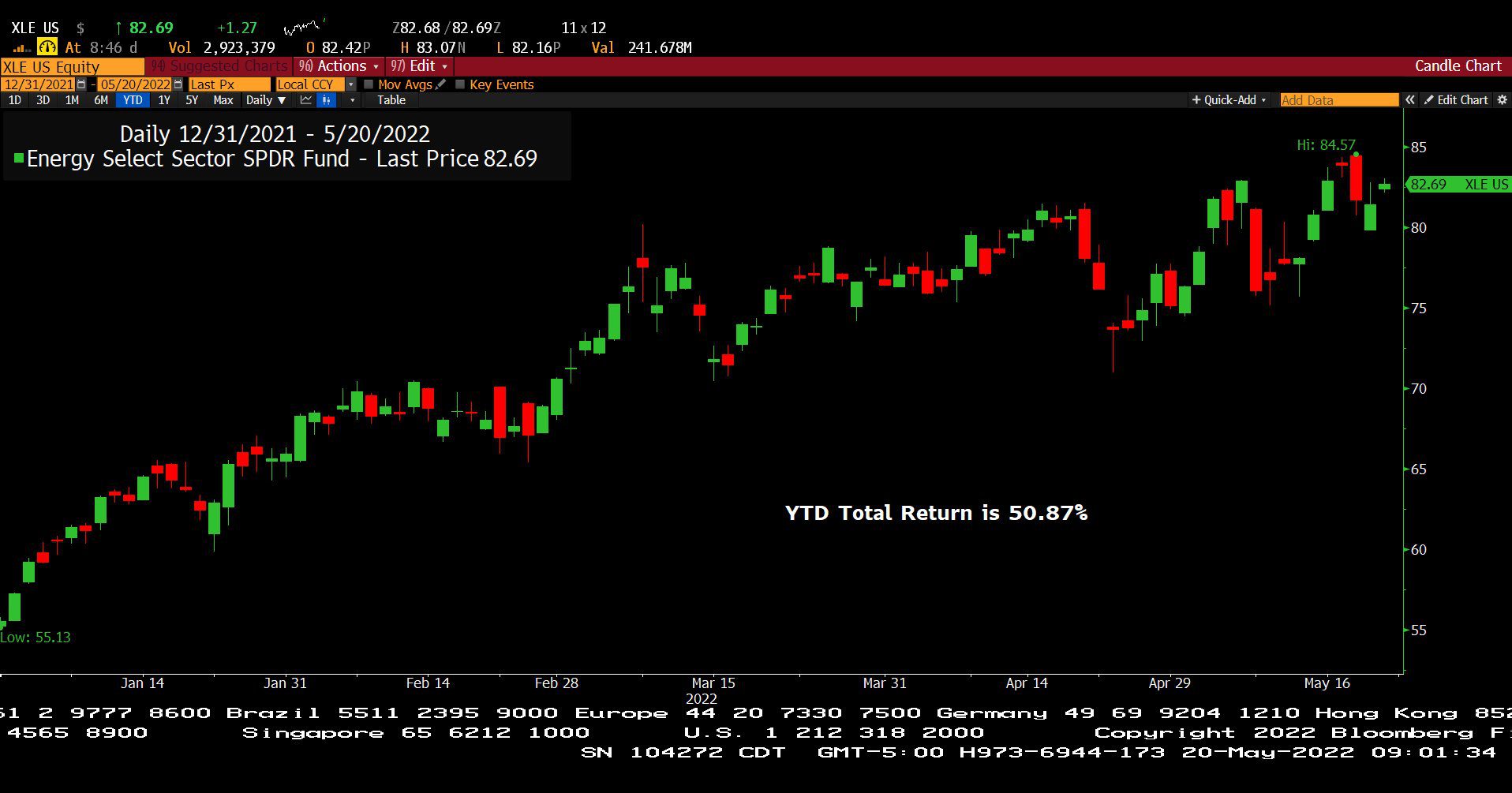 – Courtesy of Bloomberg LP
Dow Jones Industrial Average (12/31/2021 – 05/20/2022
)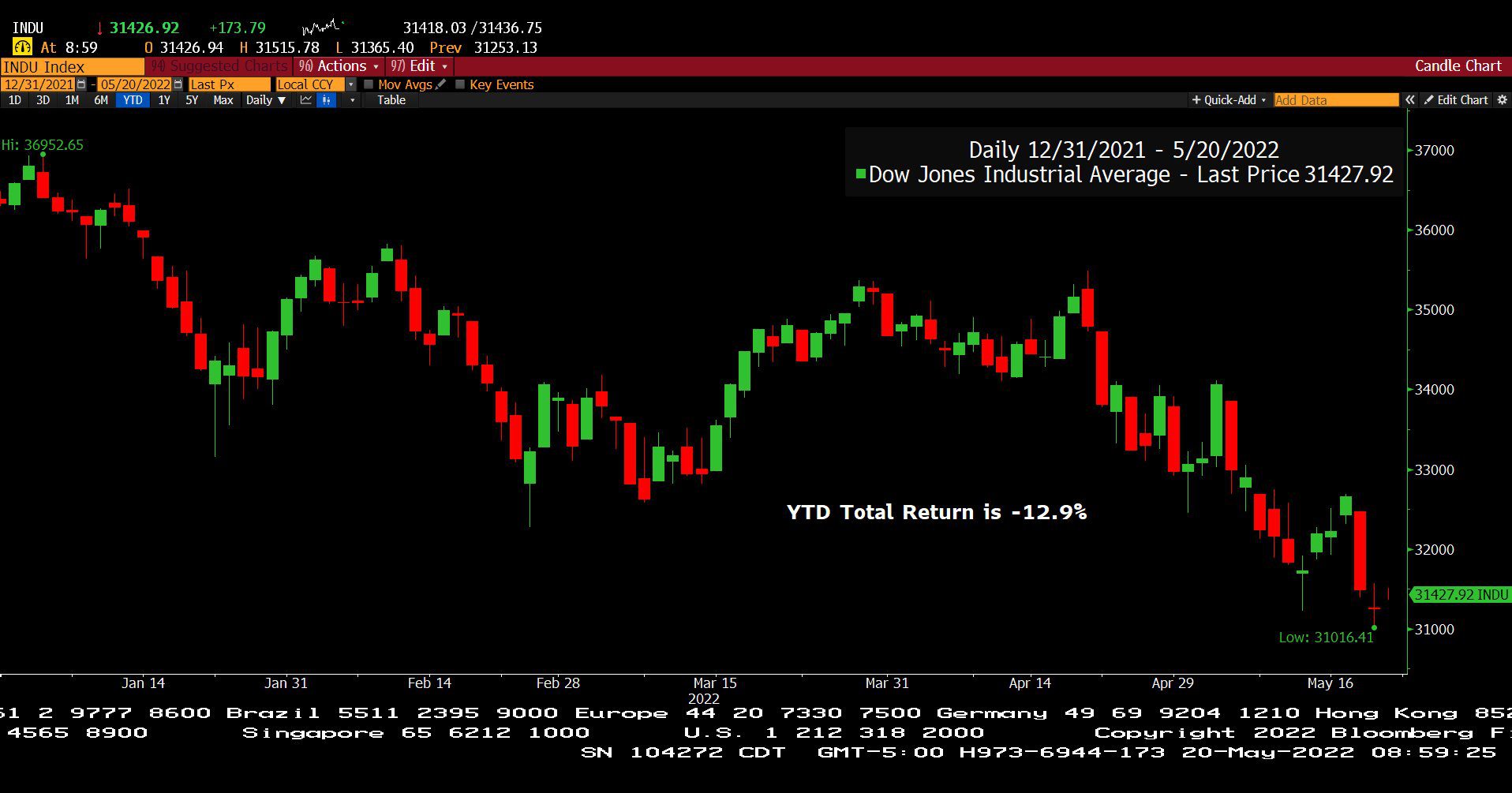 – Courtesy of Bloomberg LP
Standard & Poor's 500 Index and U.S. Consumer Price Index – Urban Consumers, Year Over Year, Non-Seasonally Adjusted (01/01/1978 – 12/31/1982
)
– Courtesy of Bloomberg LP
Quarterly Standard & Poor's 500 Index – Earnings Estimates/Forecast (05/20/2019 – 05/20/2022
)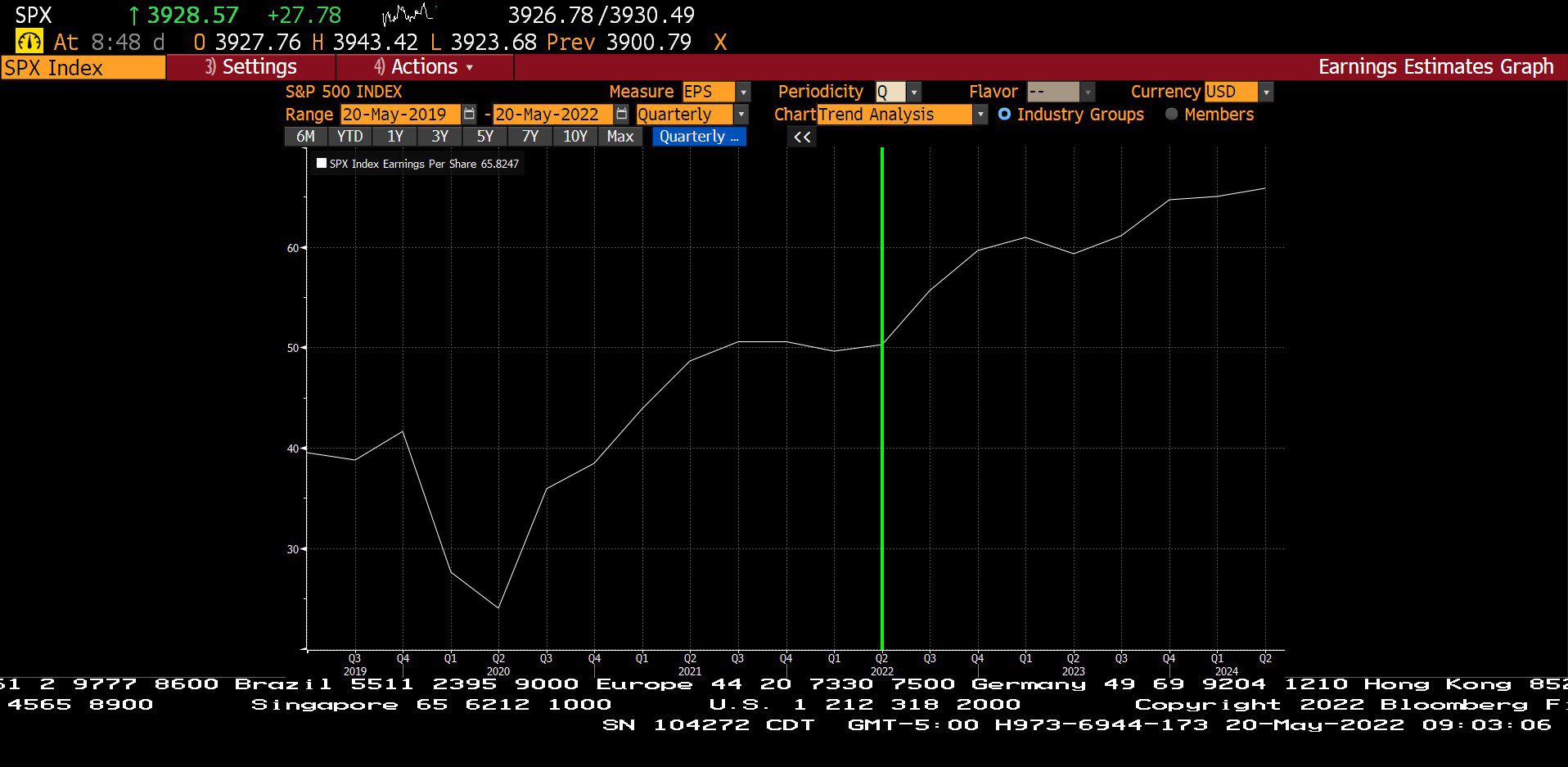 – Courtesy of Bloomberg LP
ICE Bank of America U.S. High Yield Index, Option Adjusted Spread
(1998 – 2022
)
– Courtesy of ICE Data Indices, LLC
Bloomberg U.S. Corporate High Yield Average Index, Options Adjusted Spread (05/20/1997 – 05/19/2022
)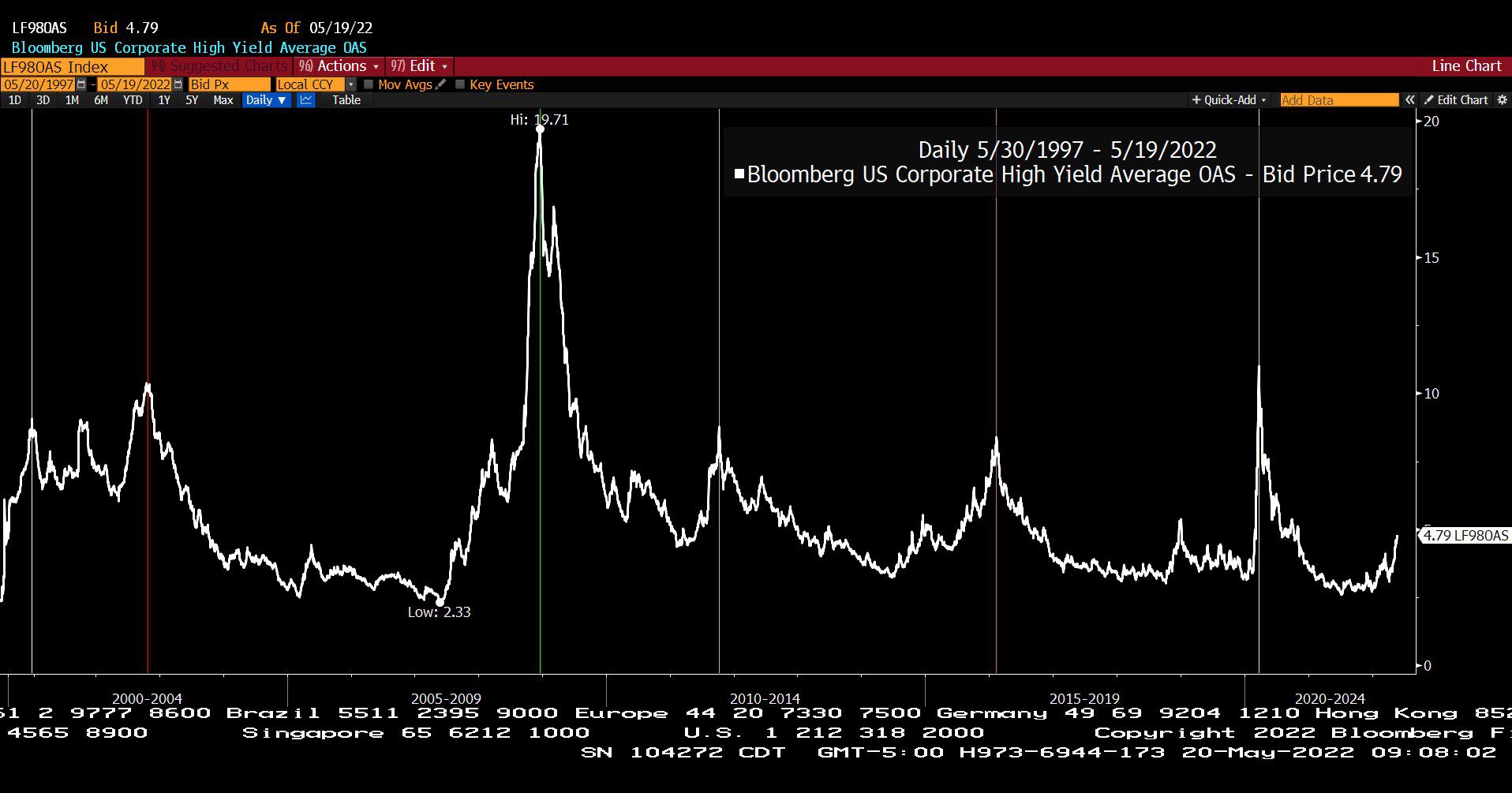 – Courtesy of Bloomberg LP
Profit Report
Nuveen: What would end the 2022 bear market?
Why buy "Dividend Growers?"
When is High Yield credit a bargain?
Research Round Up!
Investors are invited to improve decision making with a comprehensive tour of global economics, indicators, and actual results.
---
Start the Process Today! Be sure to indicate what size portfolio sample you would like to see. A link will arrive when we receive your questionnaire.