What are the top performing categories in the Financial markets for 2021?
What are some of the most surprising individual stock performances this year?
What are the key differences between this Thanksgiving and 2020?
What do the differences tell us about Portfolio Strategy?
Over the past 20 years, what has NetWorth Radio provided for investors?
What impact did the reappointment of Jerome Powell as Federal Reserve Chairman have on the Equity markets?
How does Thanksgiving gratitude empower investors?
Why is it important to review investment mistakes and good decisions?
How can I improve my Estate Plan?
Headline Round Up
*Texas Wins Again: Samsung Building a $17 Billion Plant in Taylor, Texas!
*Existing Home Sales at 9 Month High.
*RV Boom Goes Electric with Outdoorsy!
*GM Buys 25% Stake in Electric Boat Pure Watercraft?
*Zoom Still Beating Estimates. How does MGAM use Zoom calls?
*Treasury Yields Rise as Powell Gets a Second Term.
*Biden Announces 50 Million Barrel Release from Strategic Petroleum Reserves. Investor reaction?
*European Gas Crunch!
*Construction Starts at Major American Offshore Wind Farm.
*BlackRock Funding E-Car Charging.
*Chart: China Stocks Collapse Under Communist Crackdowns! Who discussed this during the summer?
*States on a Spending Spree with Federal Relief Funds.
Dow Jones Industrial Average Index (12/31/2020 – 11/24/2021)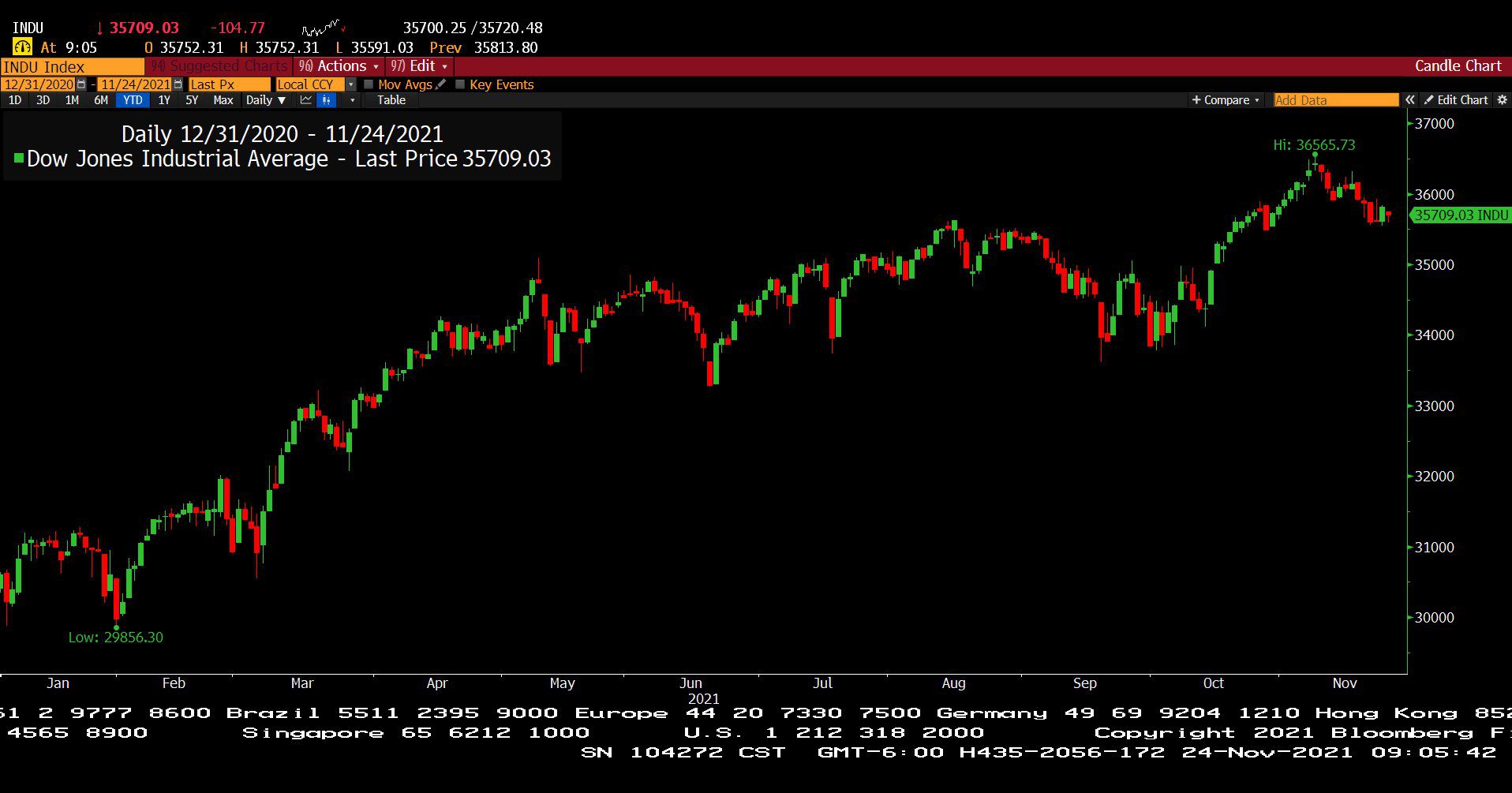 – Courtesy of Bloomberg LP
C.B.O.E. Short Term Interest Rate Index, 10 Year Treasury Note Yield Index, & 30 Year Treasury Bond Yield Index (
12/31/2020 – 11/24/2021
)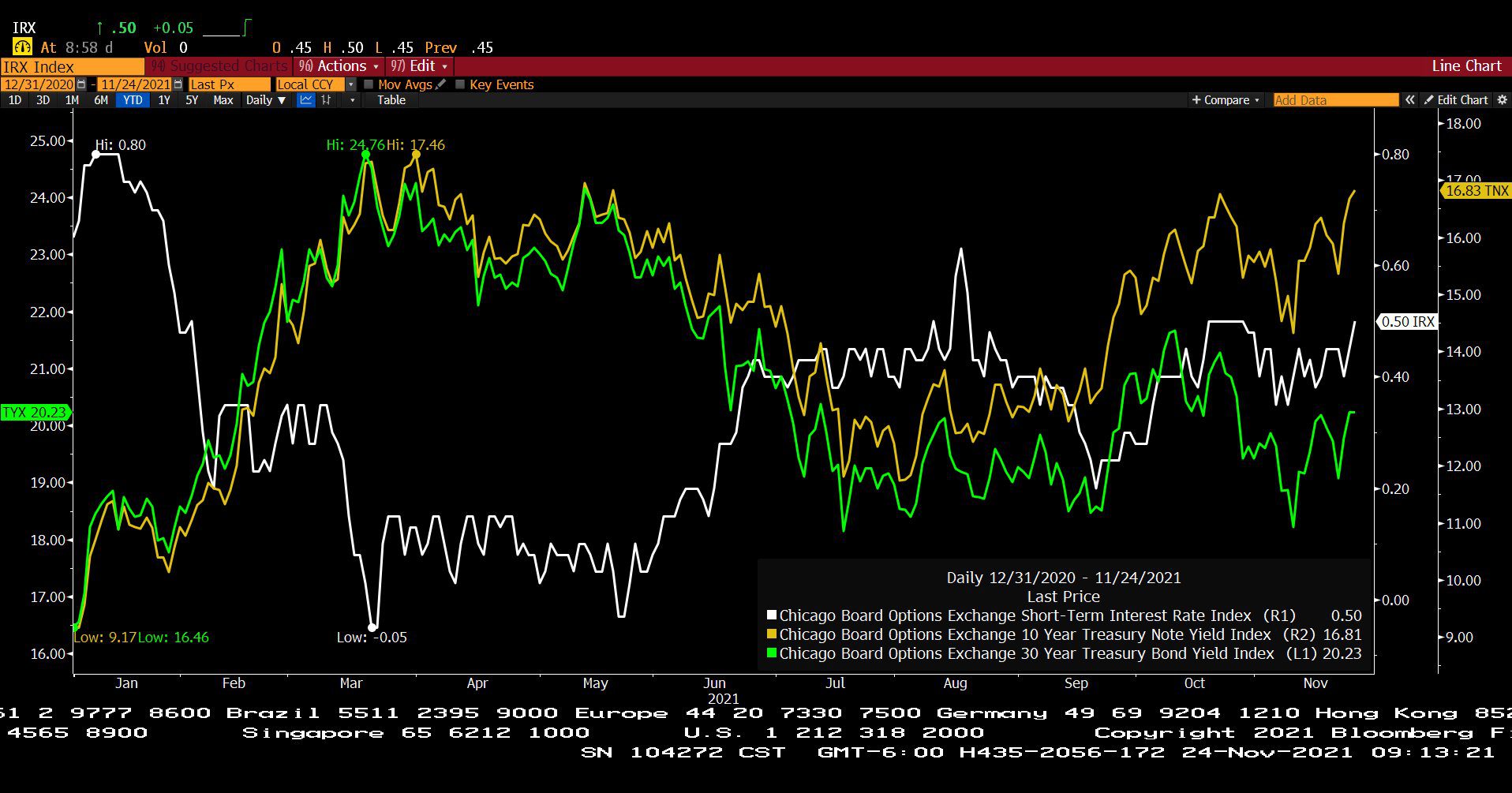 – Courtesy of Bloomberg LP
Standard & Poor's 500 Index – Top 10 and Bottom 10 (11/24/2021)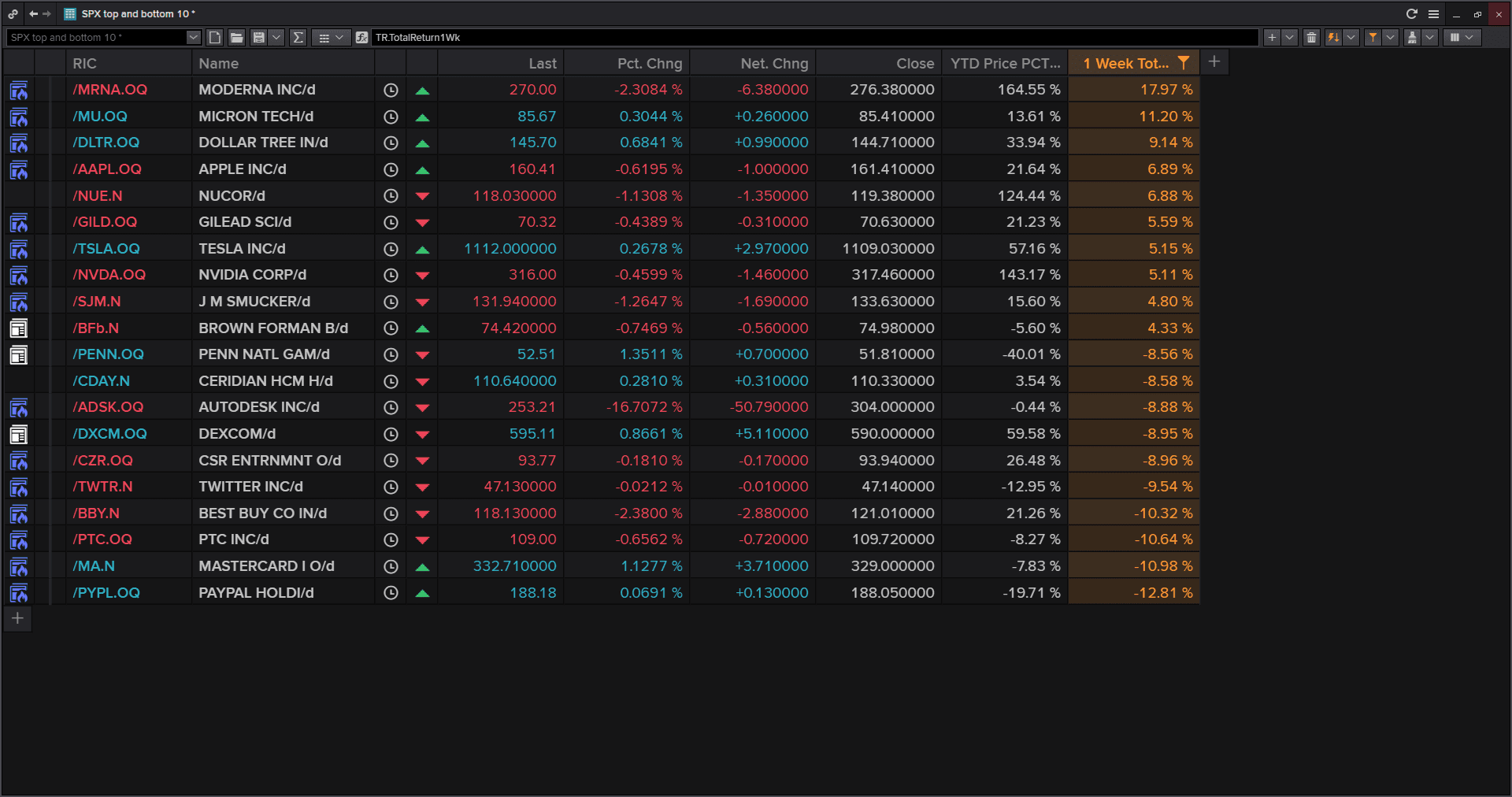 – Courtesy of Refinitiv Datastream
Commodity Research Bureau BLS (12/31/2020 – 11/23/2021)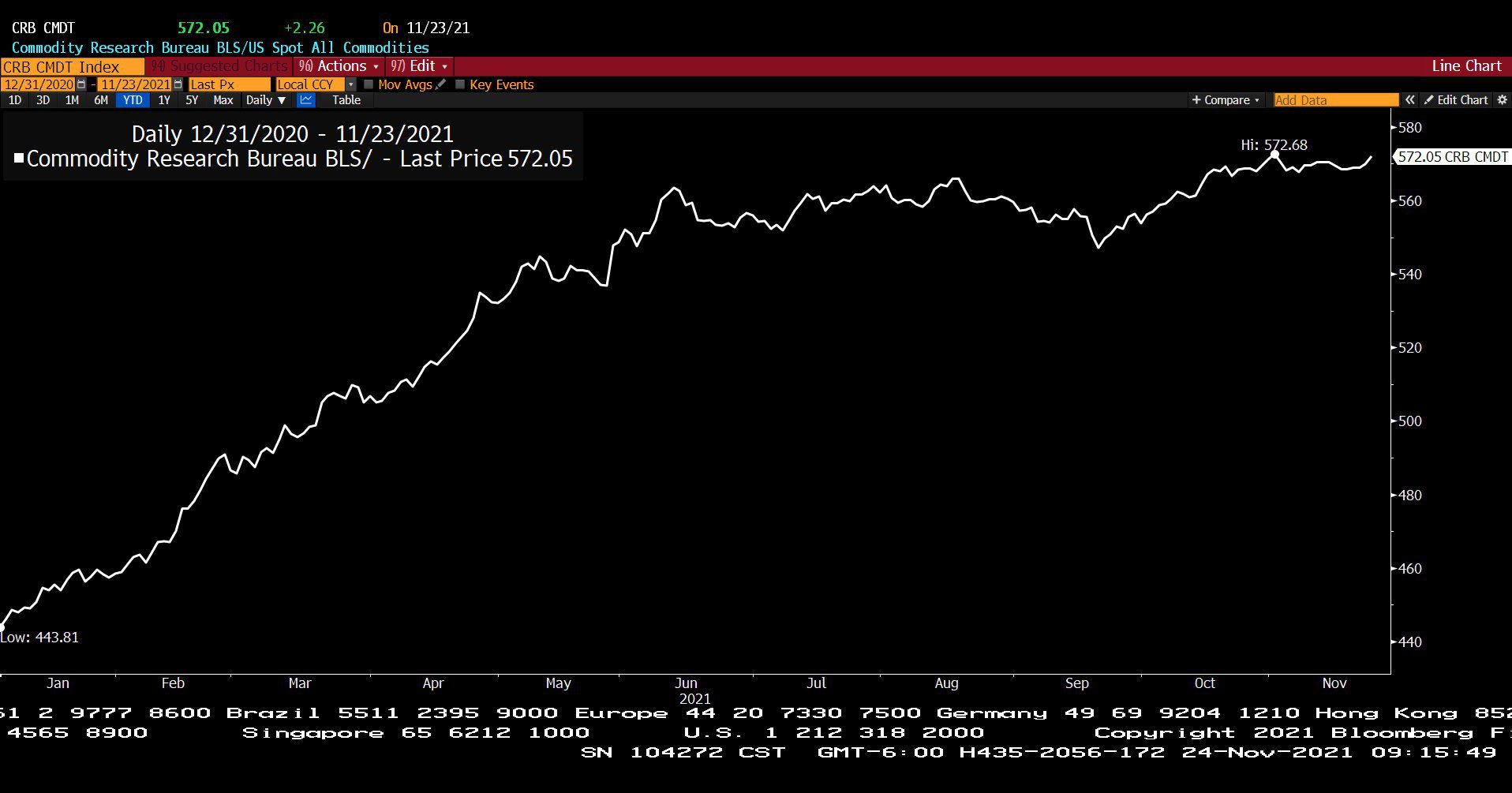 – Courtesy of Bloomberg LP
Natural Gas Futures Contract Spot Price (12/31/2020 – 11/24/2021
)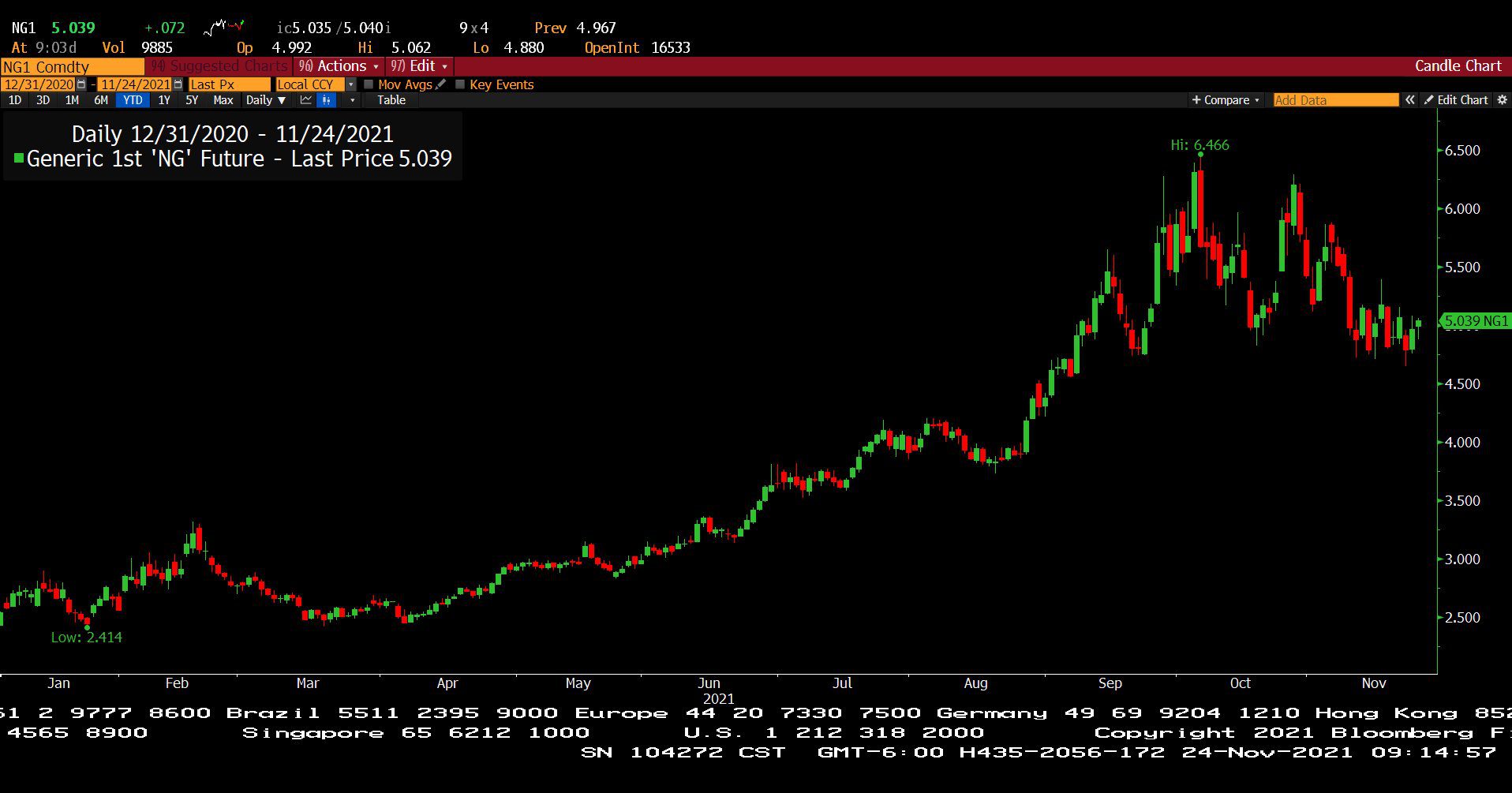 – Courtesy of Bloomberg LP
Generic Crude Futures Spot Price (12/31/2020 – 11/24/2021)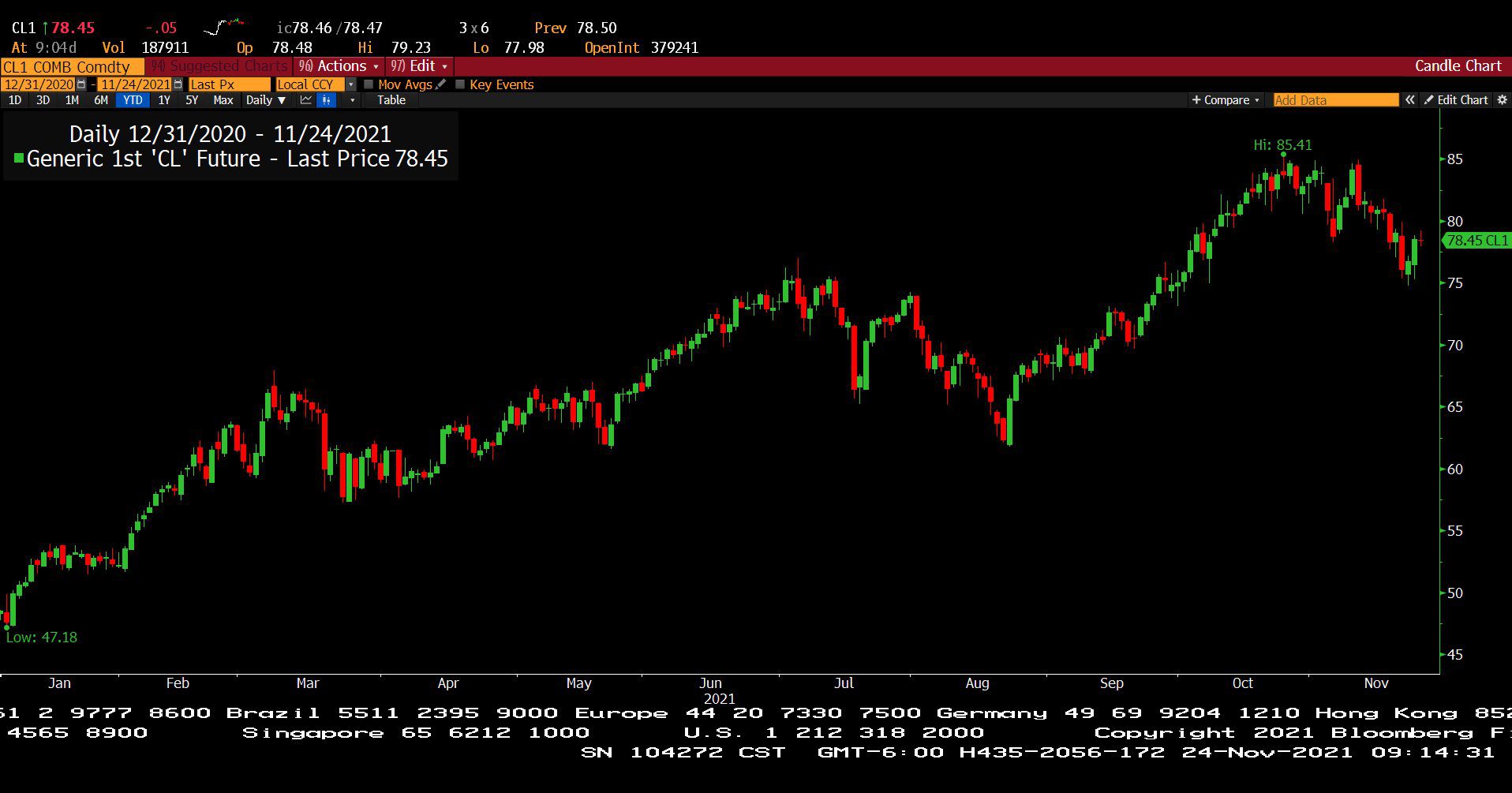 – Courtesy of Bloomberg LP
Global X MLP ETF (12/31/2020 – 11/24/2021
)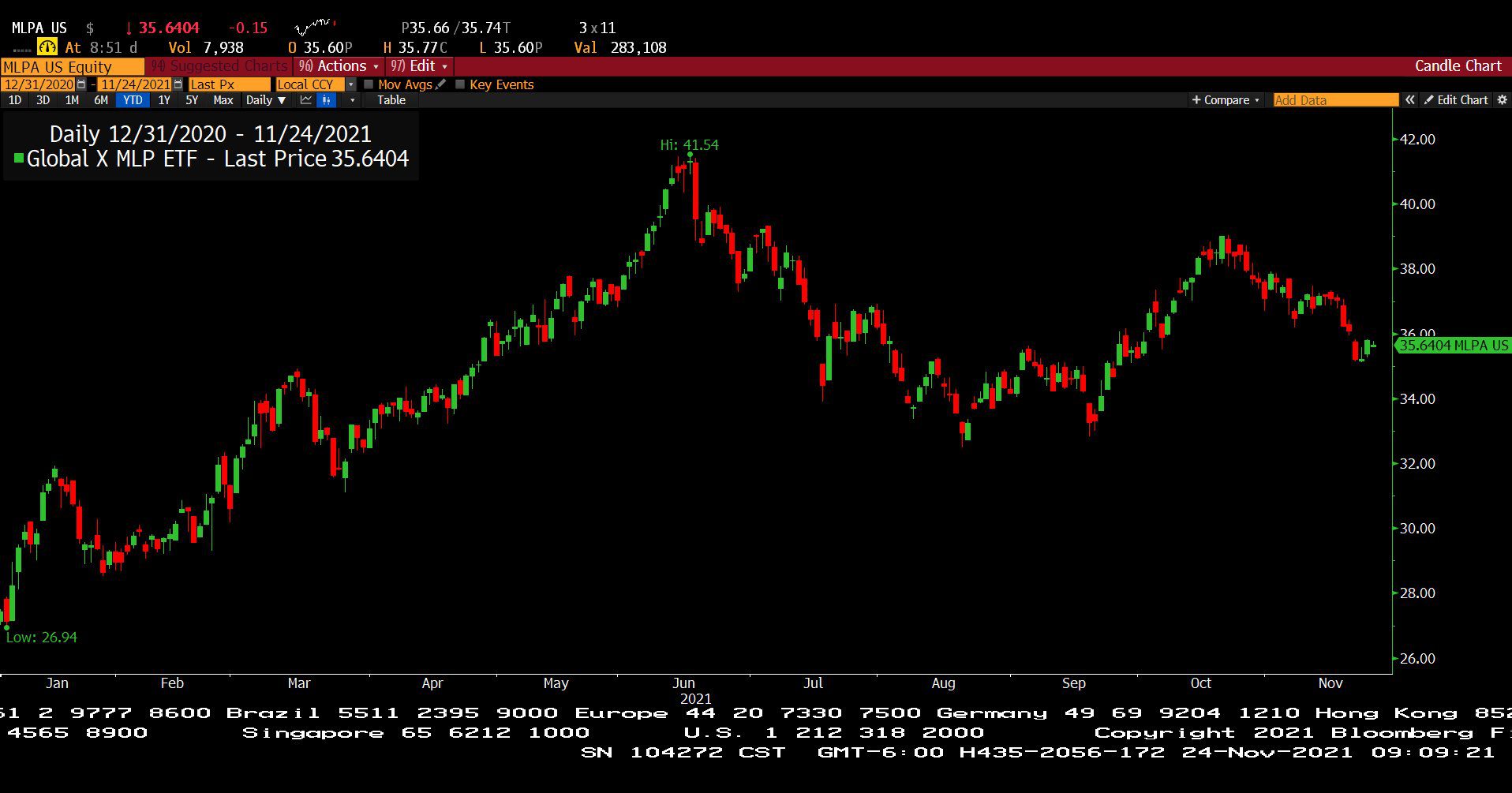 – Courtesy of Bloomberg LP
Alibaba Group Holding Ltd. (12/31/2020 – 11/24/2021)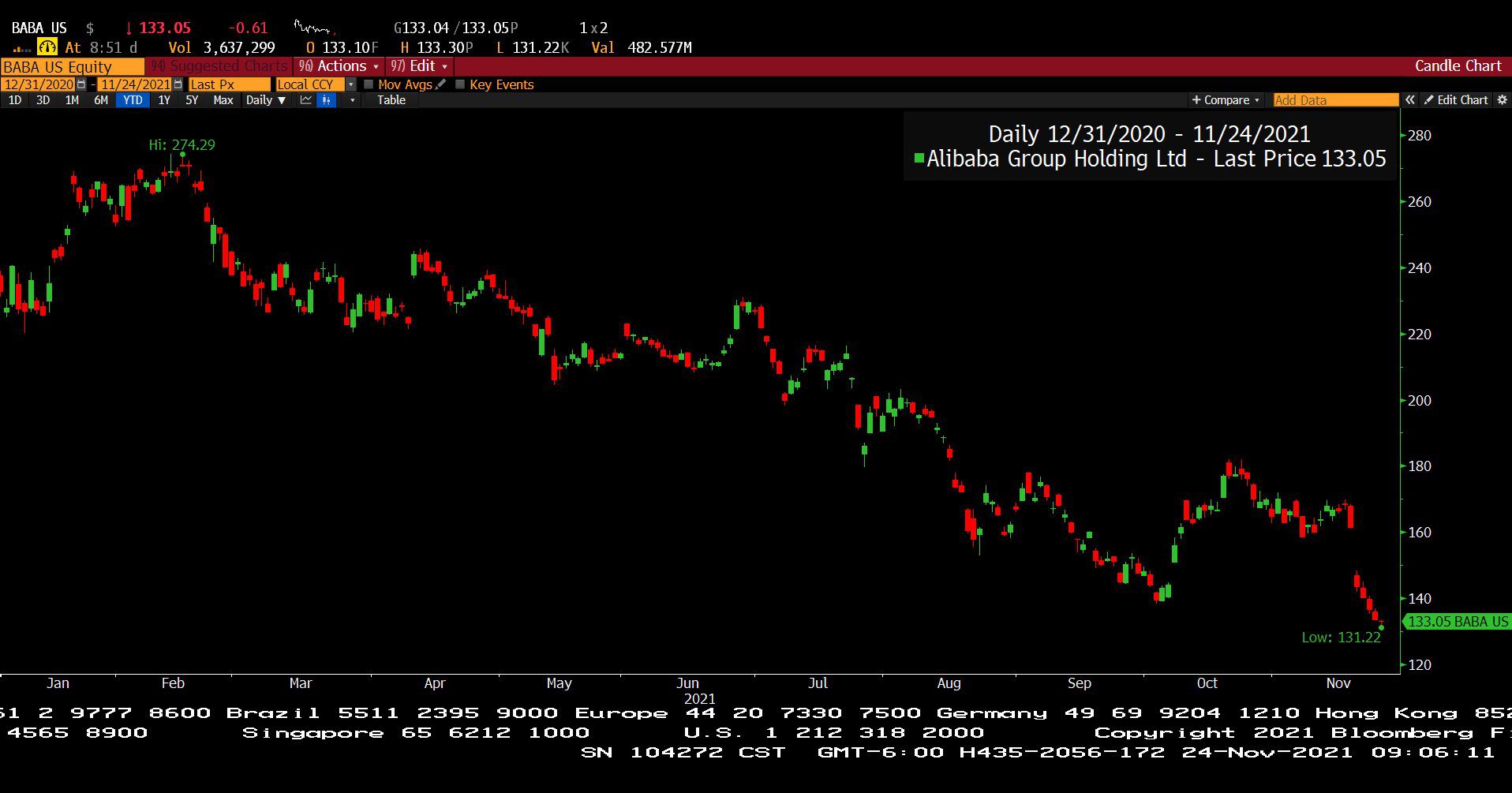 – Courtesy of Bloomberg LP
Exxon Mobil Corp. & Chevron Corp. (12/31/2020 – 11/24/2021
)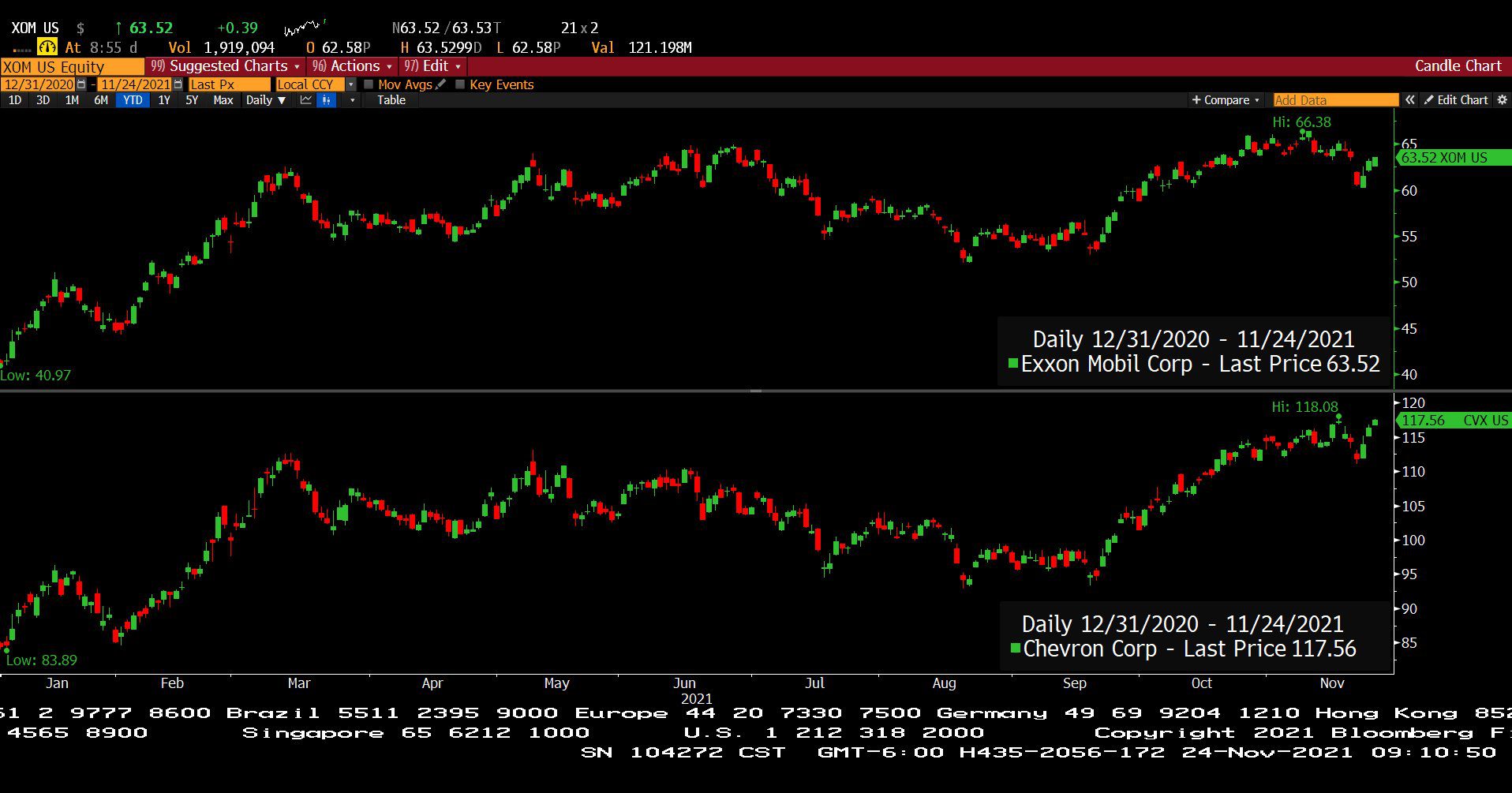 – Courtesy of Bloomberg LP
Profit Report
*Key Strategies for Investment Plan Updates
Unprecedented Fiscal and Monetary Expansion

Demand Overwhelming Supply – Shortages and Commodity Spikes

Global Energy Crisis: The Texas Energy Gold Rush – The Clean Technology Revolution

Inflation

Accelerating Digital Technology Revolutions

Capital Markets Innovations

Crypto Mania

Raging Bull Market in Equities and Real Estate

Tax Planning Uncertainty
*5 Portfolio Constructions Themes for 2022!
*Great Questions Can Be The Basis for Great Answers!
Estate Planning, Real Life & Real Logistics!

Spencer McGowan Interviews John C. Mallios, a North Texas Based Attorney with over 40 Years Experience!
---

This week's featured interview continues our ongoing Estate Planning discussion with an interview with John Mallios, a qualified and experienced litigation attorney.
Join us for key insights into the Estate Planning process: Do I need a Will or a Revocable Living Trust? What happens if the original document is missing? How does Probate actually work? What are the most important things that I need to do right now to protect assets?
John Mallios completed his Doctorate of Jurisprudence from Salmon P. Case, College of Law in 1978. After his successful completion of the Texas Bar Exam, he became a licensed attorney in all State and Federal courts in all districts in the state of Texas in May of 1979.
Mr. Mallios opened his own practice in 1980 and early on in his career he specialized in Criminal and Family Litigation. By 1983, he specialized in, not only Criminal and Family Litigation, but also Business, Probate, and Personal Injury law. Mr. Mallios has been involved in numerous cases against corporate defendants where he has ob
NetWorth Radio's Powerful Global Business Leadership Series: Spencer McGowan Interviews
Saket Kumar
, Co-CIO and Portfolio Manager at
Cushing Asset Management!
---
Saket Kumar has worked in Investment Management and Investment Banking focused on the Energy and Industrials sector since 2007. Before joining Cushing Asset Management in his current role, he was an analyst at Citadel Investment Group in their long-short market neutral hedge fund strategy, an Investment Banker at Bear Stearns and a Marine Engineer at Anglo Eastern Ship Management.
Mr. Kumar earned his MBA in Finance and Accounting from the Cox School of Business at Southern Methodist University and a Bachelors in Engineering from Marine Engineering and Research Institute in India. He joined Cushing in 2012.
Research Round Up!
Investors are invited to improve decision making with a comprehensive tour of global economics, indicators, and actual results.
---
Start the Process Today! Be sure to indicate what size portfolio sample you would like to see. A link will arrive when we receive your questionnaire.