9 Important Trends for the 2022 Financial Markets
1. Unprecedented Fiscal and Monetary Expansion
Reserve Balance Wednesday Close Total Factors Supplying Reserve Funds (12/13/2006 – 12/08/2021
)
– Courtesy of Bloomberg LP
2. Demand Overwhelming Supply
–
S
hortages and Commodity Spikes
Commodity Research Bureau BLS Index (12/13/2006 – 12/13/2021
)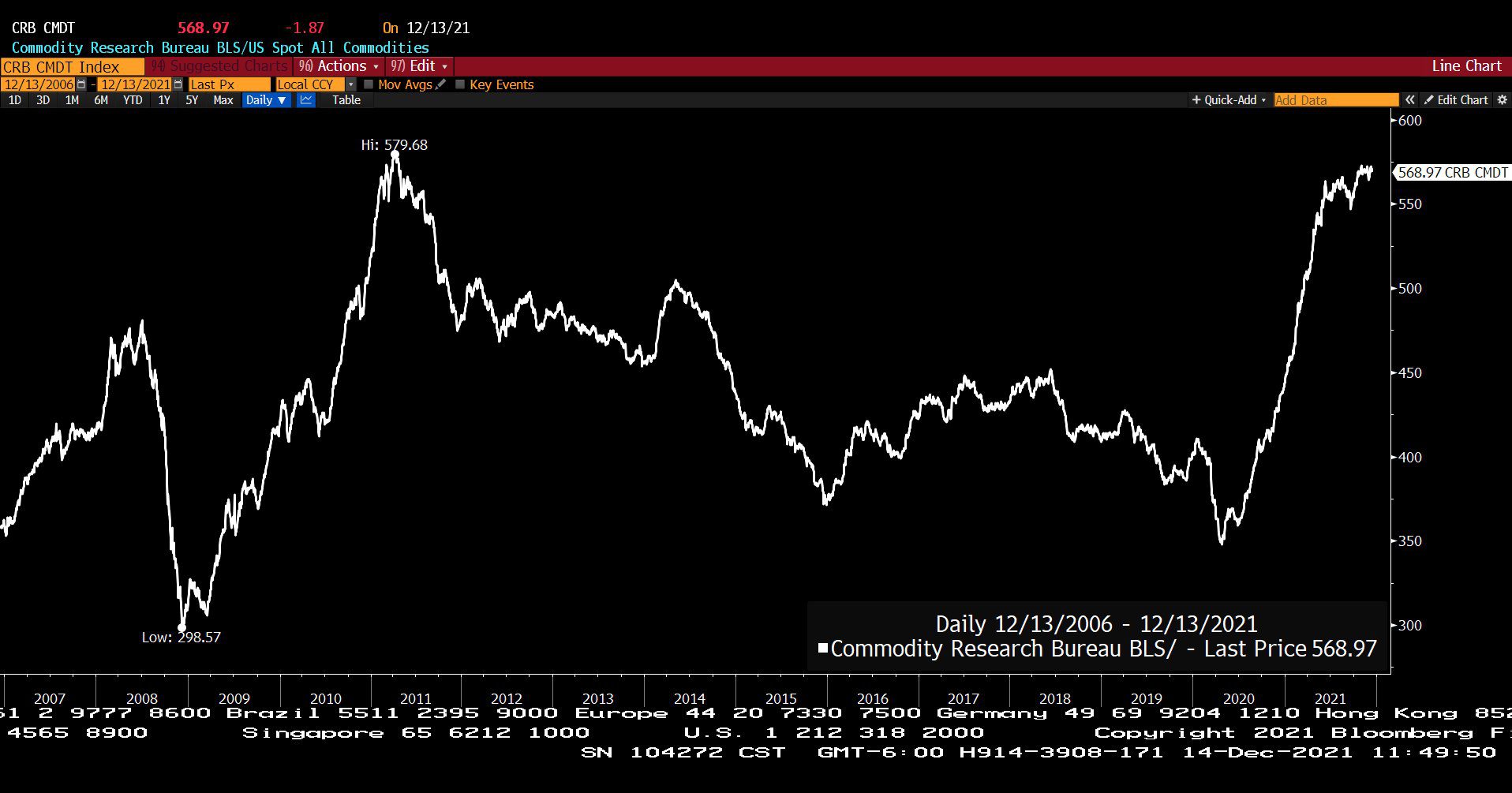 – Courtesy of Bloomberg LP
3. Global Energy Crisis
–
The Texas Energy Gold Rush and The Clean Technology Revolution
Generic Crude Oil Futures Spot Price (12/13/2006 – 12/13/2021
)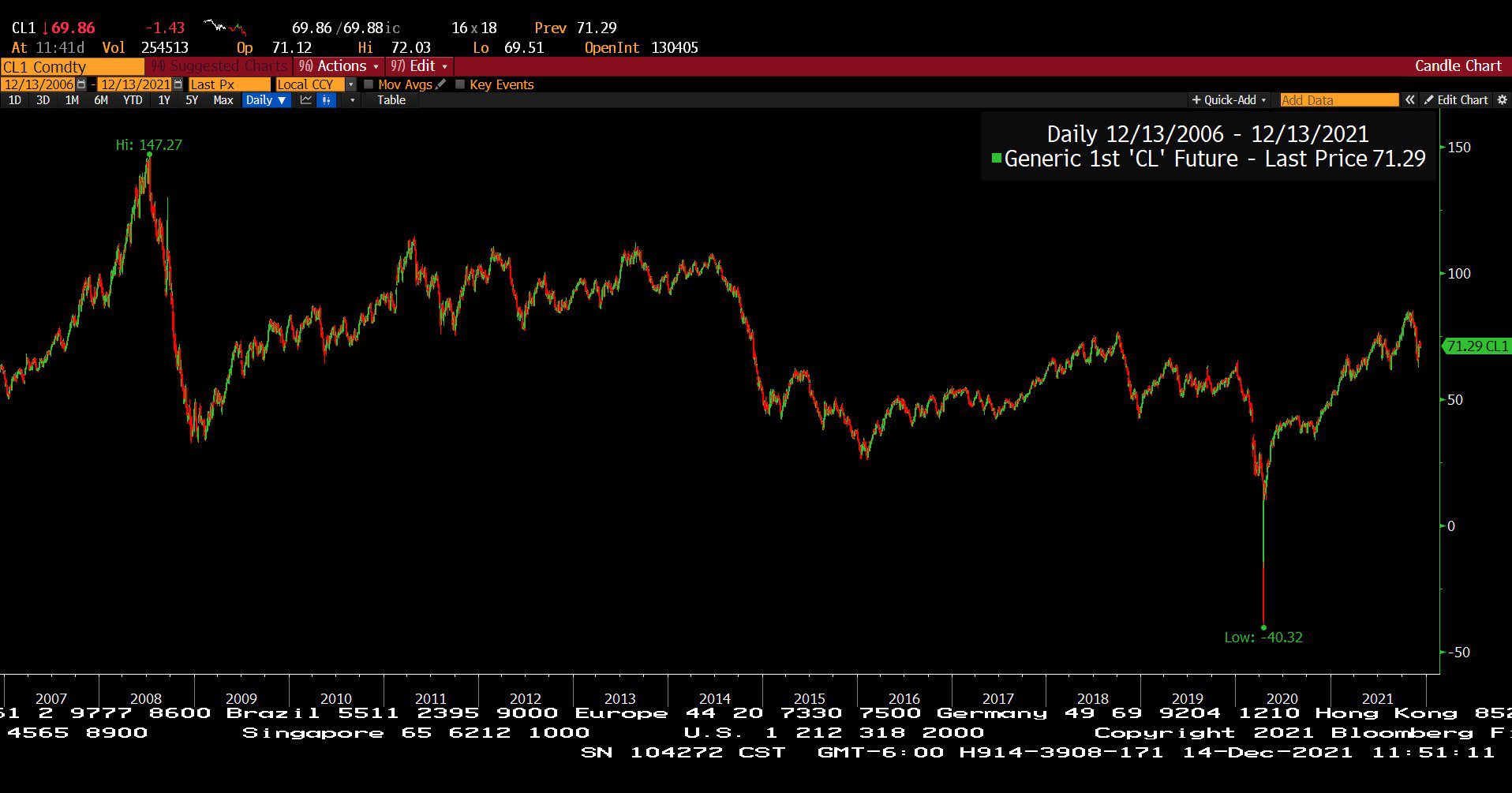 – Courtesy of Bloomberg LP
– Courtesy of The Solar Energy Industries Administration
4. Inflation
U.S. Consumer Price Index, Urban Consumer Year Over Year, Seasonally Adjusted (12/13/2006 – 11/30/2021
)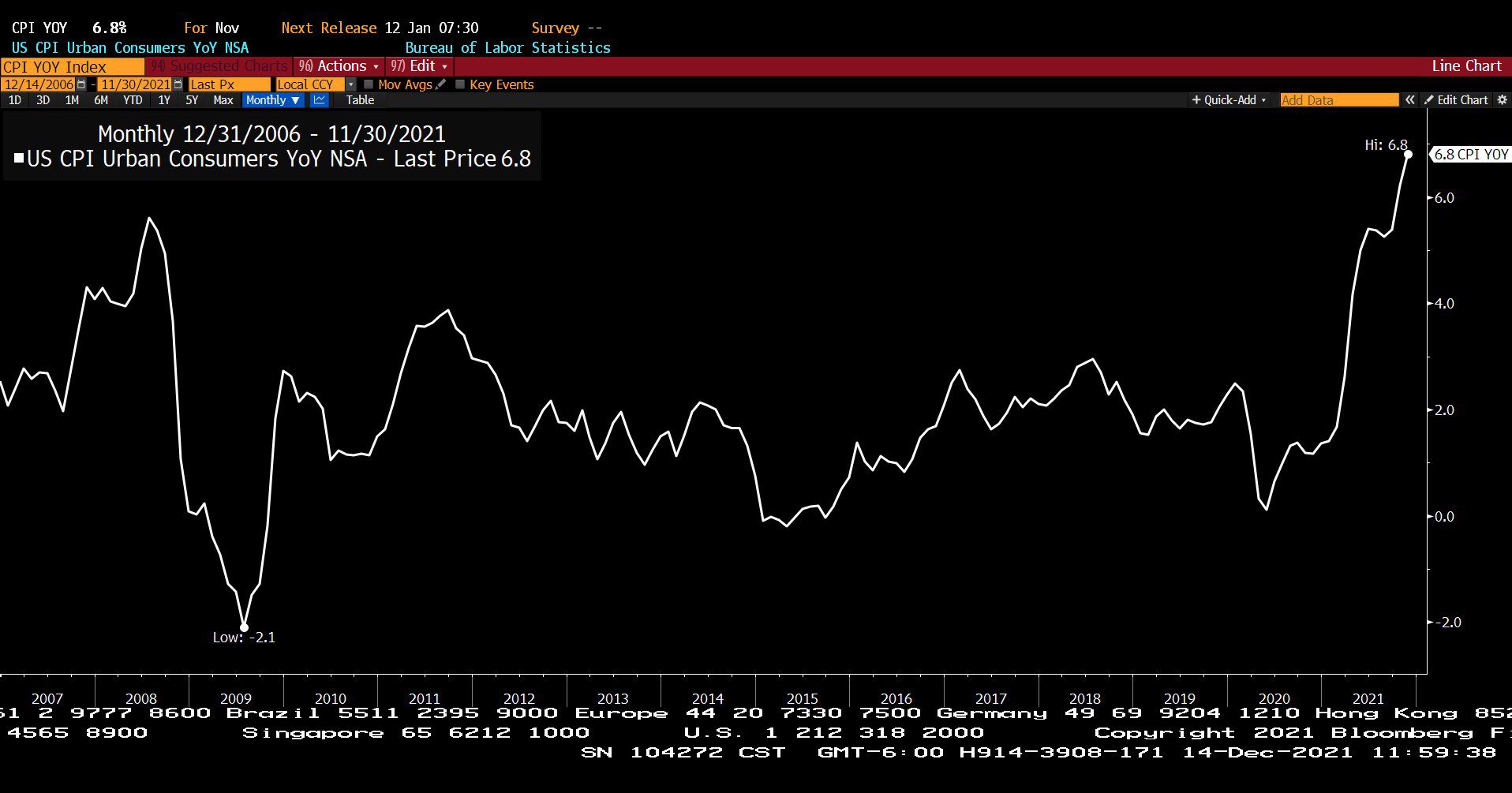 – Courtesy of Bloomberg LP
5. Accelerating Digital Technology Revolutions
Invesco QQQ Trust Series 1 (12/15/2006 – 12/14/2021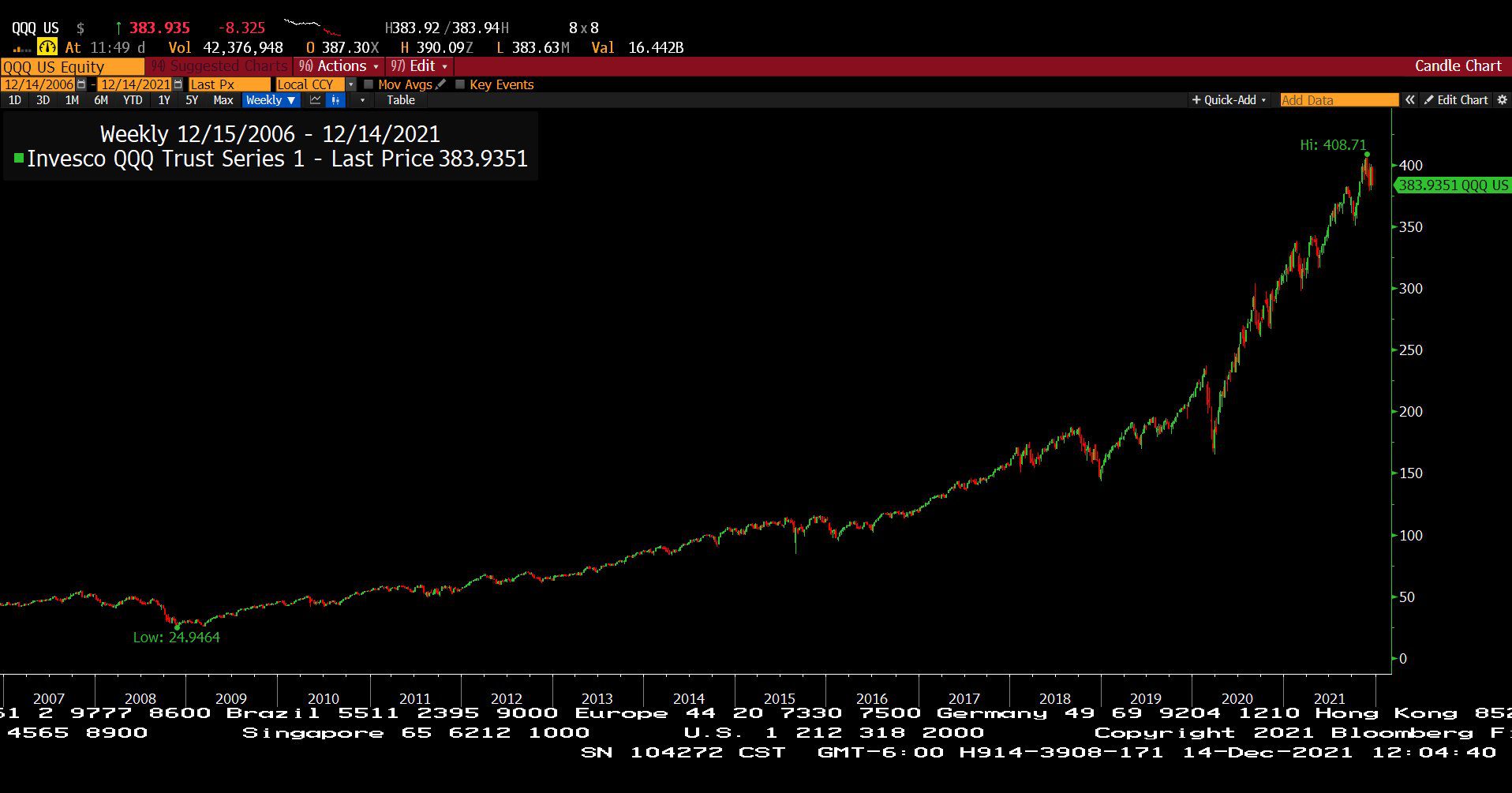 – Courtesy of Bloomberg LP
6. Capital Markets Innovation
7. Crypto-Mania
Bitcoin Currency Spot Price (12/14/2016 – 12/14/2021
)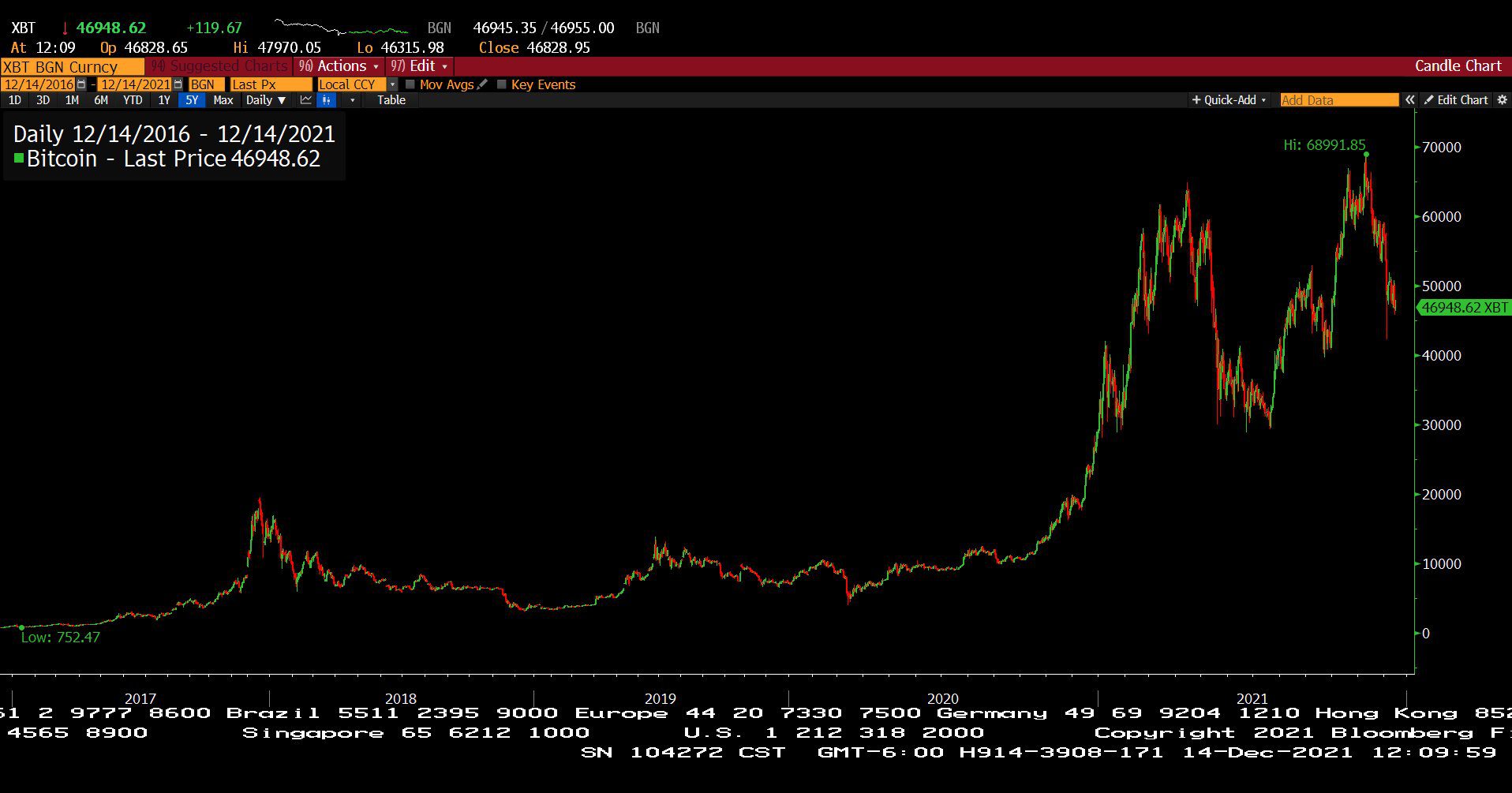 – Courtesy of Bloomberg LP
8. Raging Bull Market in Equity and Real Estate
Standard & Poor's 500 Index (12/15/2006 – 12/14/2021
)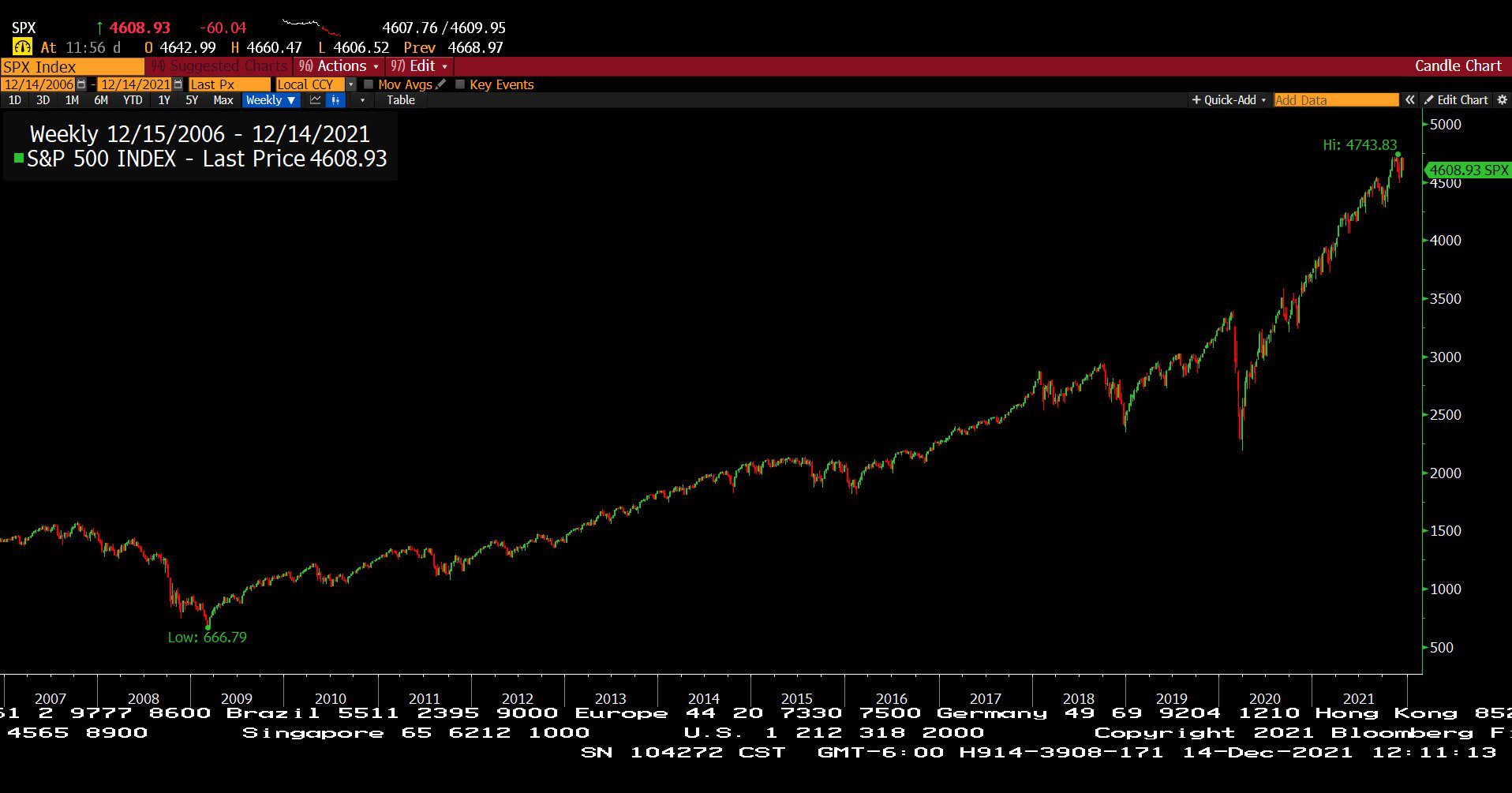 – Courtesy of Bloomberg LP
9. Tax Planning Uncertainty
U.S. Treasury Federal Budget Debt Summary Deficit or Surplus, Non-Seasonally Adjusted (12/15/2006 – 12/15/2021
)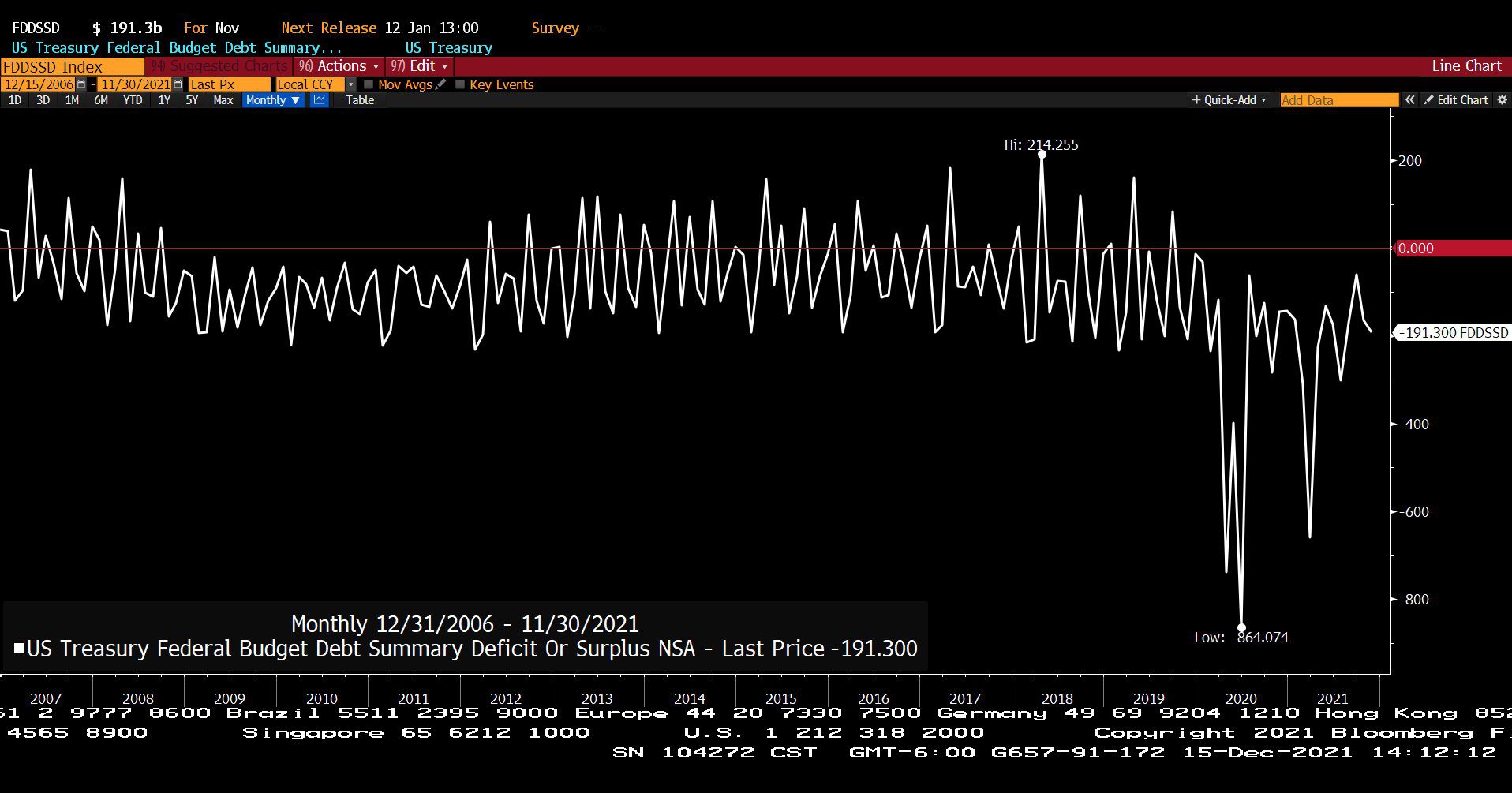 – Courtesy of Bloomberg LP
Profit Report
*Great Questions Can Be The Basis for Great Answers!
*7 Key Steps for 2022 Investment Plan Upgrades
Surplus Cash Flow – Why is portfolio cash flow important in the long term?

Retirement means big changes in your overall finances and requires a mindset shift from spending most of your life focused on saving to generating income from that savings. Keeping a close eye on cash flow provides a framework for allocations and expense planning and helps you make smart decisions for retirement. For many retirees, an ideal ratio for inflation is reinvestment of 20% of portfolio cash flow. Your allocation plan should include net portfolio cash flow matched to expense projections.

Tactical Safety Allocations – What is a "Tactical Safety" allocation and how can it be used effectively? With slowing growth through 2022, tactical safety allows a plan to react to future corrections with a target list for great assets. Cash reserves help to avoid selling assets at unfortunate times. Strategic Asset Allocation keeps your allocations the same with some rebalancing, whereas Tactical Safety Allocation allows for more shifting of allocations to respond to changing scenarios. This can be an overall shift from your Strategic Allocations to increase/decrease percentages of your target weights, or within your asset classes (e.g., changing the percentage of long-cap v. small-cap holdings). Goldman Sachs recently cut its projection for U.S. economic growth in 2022 from 4.2% to 3.8%, with Q4/Q4 growth down to 2.9% from 3.3%. With slowing growth through 2022, Tactical Safety Allocations allow for reactions to future corrections.

High Yield Global Lending – Why should High Yield Global Lending be a permanent allocation for my Investment Portfolio? Well managed portfolios of loans and high-yield bonds can provide opportunities for increased income and gain potential. In times of crisis, attractive discounts tend to emerge from fearful selling. Both are aggressive investments and careful allocation planning can build advantages in rebalancing. "Be the Bank!"

Preparing for Market Corrections – How do I prepare for future market corrections? The study of prior market corrections provides lessons for planning that can be likened to a fire drill where pre-planned actions increase the likelihood of success. Market corrections are inevitable, and downturns are usually temporary. Remember, your Investment Plan is long-term, and markets do tend to recover. With a long-term plan, calculating forward returns from assets will help you avoid drastic reactions to a downturn.

Choosing the Right Team – Why is excellent service so important for improving my Investment Performance? A long-term plan executed by a well-managed, devoted team helps avoid service distractions. Excellent service is the basis for staying focused on opportunity because of the peace of mind created by your team's personalized dedication. At McGowanGroup, our Dallas-based team is devoted to the daily, global search for the best assets to exceed your expectations along with a strong focus on empowering clients through education. The more you know, the more secure you'll feel in the strategies developed together.

Automated Performance Tracking – How can automated performance tracking improve my decision making? Focusing on headlines often results in anxiety-induced mistakes in investment decisions. A complete record of actual overall performance results provides guidance for your future investment decisions. Automated performance tracking along with quarterly meetings with your Financial Advisor to evaluate performance and adjust goals keeps your eye on that big picture and not the daily news.

Adjusting for Inflation – How can my goals and allocations be adjusted for current inflation forecasts including likely beneficiaries? The world economies have moved from oversupply crisis to demand exceeding supply in many areas. Capital that provides solutions to these issues likely benefits with excess returns. The Consumer Price Index (CPI) rose 6.8% in 2021, and inflation is one of the biggest concerns of retirees today. Assets that historically benefit from inflation provide potential solutions. The planning discussion with an Advisor should include future inflation as well as potential decreased purchasing power in the long-term plan update for 2022 and beyond.
NetWorth Radio's North Texas Business Leadership Series:

Spencer McGowan Interviews Michael G. Shost, CPA Who has 44 Years of Experience Serving Corporations and Investors!
---

Mike Shost founded Shost & Company, P.C. in 1987 and Shost & Company had grown to serve over 800 individual and business clients. In August 2018, after completing 31 years in business, Shost & Company joined a large local firm in Dallas, Texas.
That combination did not accomplish its goals so on January 1, 2021 Mike went back to operating his practice full-time as Shost & Company, P.C. In addition to serving the clients of Shost & Company, the Firm does tax consulting for Wiseman Accounting Services, P.C. and Dunn & Dill, CPA's.
Mike has been a speaker on industry topics on the local, state & national level. Mike's topics are related to practice management, practice development and tax season planning.
Mike's professional activities include serving on the AICPA's PCPS Executive Committee (2005-2008) and founding member & former Chair of the AICPA PCPS 2002 Small Firm Network Group. He has served on the AICPA Practitioner's Symposium Committee and was Committee Chair in 2009 to 2011. He currently serves on the Dallas College Accounting Advisory Committee. His memberships include the AICPA, the Texas Society of CPA's, the Tax Division of the AICPA, The Private Companies Practice Section of the AICPA and the National Association of Tax Preparers.
He has been married to Marcia for 40 years and they have two adult children. Mike leads an active life and enjoys spending time at his cabin on Hugo Lake in Oklahoma. He is a huge sports fan and is a long-time hard-core fan of his hometown Pittsburgh Steelers.
Research Round Up!
Investors are invited to improve decision making with a comprehensive tour of global economics, indicators, and actual results.
---
Start the Process Today! Be sure to indicate what size portfolio sample you would like to see. A link will arrive when we receive your questionnaire.