Q: Who are some of the big winners of 2023 so far in the equity markets?
A: North Texas home builders surprise with gains of 109% for Builders FirstSource, Inc., DR Horton, Inc. up 34%, and HVAC Kings Lennox International, Inc. up 34%. Tech stars Microsoft are up 39%. NVIDIA Corp. up 178% & Austin based Dell Technologies, Inc. up 30%.
Q: What are some of the top surprises of 2023 in the equity markets so far?
A: Disinflation, No Recession in Q1 or Q2 of 2023, Recent U.S. economic growth near 2%, An Artificial Intelligence (AI) driven tech rally, Crude oil prices stable near $70 per barrel, A banking crisis limited to four California venture capital focused banks, and Record vacation travel to name a few!
Q: What are Total Return Units?
A: Total Return Units are McGowanGroup managed model portfolios tactically allocated to four investment categories:
• Growth and Innovation
• Growth with Income
• High Cash Flow
• Tactical Safety and Income.
Q: What has happened to North Texas home prices in the past year?
A: Prices are down nearly 3% year over year, but up slightly in 2023.
Q: How discounted are traditional energy infrastructure stocks now?
A: Stay tuned for the interview with Recurrent Advisors.
NetWorth Radio's Texas Business Leadership Series: Spencer McGowan Interviews Brad Olsen and Oliver Doolin from
Recurrent Advisors in Houston!
---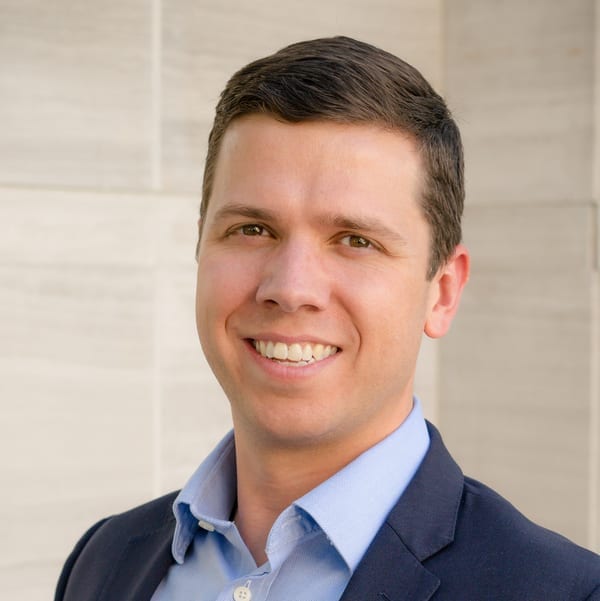 Prior to co-founding Recurrent, Brad was most recently the lead MLP portfolio manager for BP Capital Fund Advisors (BPCFA). Under Brad's leadership, MLP AUM more than doubled (excluding the impact of appreciation).
From 2011 to 2015, Brad led Midstream Research for Tudor, Pickering, Holt & Co. (TPH & Co.), where he was recognized as the top all-around stock picker in the US by the Financial Times in 2013, and the top energy stock picker in the US by Starmine in 2014. Under Olsen's leadership, the TPH & Co. midstream team was recognized in the WSJ's "Best on the Street" poll as well as by Institutional Investor Magazine.
Brad also has experience as an investment analyst at Eagle Global Advisors in Houston, where he was part of a 3-person team that grew midstream/MLP AUM from $300mm to over $1bn from 2008 through 2011. He has also worked in investment roles at Millennium International, a large global hedge fund, and Strome Investment Management, an energy-focused hedge fund based in Santa Monica, CA. He began his career in the UBS Investment Banking Global Energy Group in Houston.
Brad earned a BA in Philosophy, Political Science, and Slavic Studies from Rice University in Houston.
Brad resides in Houston with his wife and four children. Brad was nearly fluent in Russian, but is very rusty.
---
Client Portfolio Manager / Energy Specialist
Oliver has spent over a decade specializing in natural resources, oil & gas, and MLP institutional equity research, most recently at Heikkinen Energy Advisors in Houston.Prior to joining Heikkinen, Oliver served in both research and business development roles at energy-focused investment banks, including 6 years as a Vice President at Tudor, Pickering, Holt & Co (TPH) in Houston, where he specialized in exploration and production (E&P), oilfield services (OFS) and midstream MLP companies.
Oliver began his career as a research analyst covering E&P and Oilfield Service companies for both TPH and Howard Weil, respectively.
Oliver holds a BS with dual concentrations in Finance and Legal Studies (Tulane University) as well as an MS in Accounting from the A.B. Freeman School of Business at Tulane University.
Oliver, originally from south Louisiana, is an avid outdoorsmen and runner. He resides with his wife and two children in Houston.
Profit Report
What are 3 of the biggest mistakes clients can make in retirement planning and how do we avoid them?
Retiring too soon: Avocation Phase.

Overfunding kids and grandkids during retirement: Set clear, defined boundaries and stick to them.

Overspending: 80% of free cash flow leaves a 20% reinvestment rate.
The King Ranch Texas Financial History and Estate Planning Lessons!
---
The King Ranch, comprising over 800,000 acres, is bigger than the state of Rhode Island. It has been under continuous family ownership since its inception in 1853. We can take some financial lessons from King Ranch on creating a durable estate plan. In this article, we'll talk about how the ranch came about and how the family accomplished this amazing feat of estate planning.
The Beginnings of the Dynasty
Richard King was born in New York City in 1824. When he was nine, his Irish immigrant parents put him into indentured servitude with a jeweler in Manhattan, and he never saw his parents again. At age 11, he escaped and stowed away on a ship bound for Mobile, Alabama.
The ship's captain, Joe Holland, found and adopted King instead of beating or jailing him. He provided for his schooling and taught him river navigation. At 16, King became a riverboat pilot, which gave him cash flow and a skill that, in 1842, was very profitable.
The Texas Connection
King enlisted in the Navy in 1847 and came to Texas to serve in the Mexican-American war. The war began in 1846 and ended in 1848. He transported troops and supplies during the war and used Navy surplus boats to start his own operation when the war ended.
He was shrewd, fixated on profit, and he liked Texas. In 1853, he took the money he'd saved as a steamboat operator and bought his first land grant, the Santa Gratus, parts of it at two cents per acre. He got a great deal on the land, as scrubby South Texas land was going for one dollar an acre. That first land grant was the origin of the King Ranch.
A Thirst for Expansion
King made his first acquisitions with partnerships but was notorious for edging out his partners, and the pattern persists. The latest lawsuit was in 2001 by the Chapman family.
King began expanding aggressively, making over 60 land purchases. An intriguing fact about the King Ranch expansion is that one part of the ranch extends to Laguna Madre, which runs from Corpus to South Padre or Port Isabel with two ports on either side. That particular inlet was convenient during the Civil War.
Water Is King
Richard King was king of his own nation, and water was a crucial resource in the arid countryside. He had developed mechanical skills as a riverboat captain to keep his riverboat operating since there were no marinas in the desolate territory he traversed. The mechanical skills he built enabled King to build water wells on his land.
With the abundance of water he now had, King went to Mexico and bought cattle for almost nothing during the drought when they would have likely died. He brought them back to the ranch, where there was plenty of water. But he didn't just bring back cattle. King brought back ranch hands, who became known as Kenos or Kingsmen. They worked the ranch and sent money back to Mexico.
Today, the King Ranch has 300 windmills, 424 water wells, and solar-powered mills, and the descendants of the original Kingsmen still live in Kingsville and work the ranch.
Prospering During the Civil War
The Civil War began on April 12, 1861, and ended on May 9, 1865, and Richard King had everything he needed to profit from the conflict. He could produce cattle, cotton, and other agricultural products with water and his ranch holdings.
The location of the King Ranch was vital to King's success during the Civil War. King Ranch is close to the ports at Brownsville, Port Morris, and Port Isabel. With his riverboat captaining skills, he became a profiteer and banked a cool million dollars.
Never Sell the Land
King married Henrietta Chamberlain in 1854 near the beginnings of the ranch. King's son, Robert, was intended to be heir to the ranch, but in 1883, he died of pneumonia. Robert's death dealt Richard a blow that crushed him. In 1885, just two years later, Richard died of stomach cancer. Before he died, Richard told his family never to sell a foot of the ranch, even though he was deeply in debt by that time
The Successors
Henrietta became the owner of the entire estate when Richard died in an all-to-spouse transfer. She was smart, disciplined, and demanding, and she had to be. She now had 500,000 acres and $500,000 in debt to deal with, somewhere near a dollar an acre. In today's terms, that's between $15 and $25 million.
Henrietta had previously met Robert Kleberg Senior, a lawyer who had provided legal services in the various lawsuits the King Ranch was going through at the time. Kleberg ended up marrying Alice King, Henrietta and Richard's youngest daughter. Kleberg was an astute manager, paying off the debt and increasing the ranch's holdings to 650,000 acres by 1895.
Into the 20th Century
Robert Kleberg Jr. took over the ranch in the 1950s. Part of the cash flow and estate planning that kept the ranch intact included Ford Motor Company licensing the King Ranch name for an upscale version of its Ford F-150 truck. The truck is still listed today, and the 2023 version costs about $80,000. Ford originally designed the truck for the ranch, and the family selected all the features.
The truck isn't the only branded merchandise. You can also get a King Ranch Cookbook. Still, the King family has no shame in capitalism.
Estate Planning
Richard's first estate plan was to give everything to his spouse, Henrietta, rather than his heirs, who might break up the ranch. When Henrietta died, the ranch contained 1.2 million acres. Alice Kleberg, Richard and Henrietta's daughter, and her husband, Robert, inherited over 800,000 acres of the land and, in 1934, incorporated it as the King Ranch. Robert Kleberg and Robert Klegerg Jr. designed the corporation to take over the ranch interest and gifting process.
This arrangement became known in the State of Texas as a dynasty trust. For generations, this type of estate planning has kept the ranch intact and the heirs from circumventing Richard King's original instructions, "Never sell a foot."
How Texas Built the Seventh Largest Building in the World In 1888 with "No Money Down!"
---
Did you know that Texas built the seventh-largest building in the world (at the time) with no money down? This tale is the quintessential Texas story of how the deal went down with big hats, big egos, no cash, and no cattle.
Texas Goes Big
When the Republic of Texas joined the United States in 1846, Texas, the only state that was a nation first, retained all public lands under the statehood agreement. In 1875, Texas had a generous homestead policy that enabled ranchers to secure massive holdings. It also had little cash but wanted to build a big, bodacious capitol building 11 feet taller than the nation's capitol.
The legislature made a deal with
Charles B. and John V. Farwell
of Chicago to trade three million acres in the Panhandle Permian Basin for building the capitol. Cattle was the investment bubble of the day, and money-making ranches appealed to investors from Chicago, which was the center of the meat-packing industry.
Building the Capitol
Mathias Schnell of Rock Island, Florida, was the first to post a $250,000 bond to build the capitol in January 1882.
Elijah E. Meyers
of Detroit drew up the plans for $12,000, and by May, Schnell had assigned his interest to Taylor, Babcock, and Company. John V. Farwell was a principal and company representative. The project became more urgent because the original capitol burned during the design process.
The estimate for construction on the new capitol was $3.2 million in materials and labor, but costs began to escalate. At the same time, watered land was going for $.55 an acre and unwatered land for $.25 per acre. The poor land value made the trade less attractive to Taylor Babcock and amounted to overpayment for the land.
The original plan was to build the capitol out of limestone, but when it arrived, it was discolored. Replacing it extended the completion date and increased costs as Taylor Babcock carted granite from Marble Falls to the Austin-bound train.
As costs escalated, the State of Texas supplied prison labor, and Taylor Babcock housed the prisoners. The local union objected, and Taylor Babcock brought in 64 Scottish stonecutters. The Labor Board fined Taylor Babcock $64,000 for using illegal immigrant labor. Four years of appeals later, the Labor Board reduced the amount to $8,000. Construction resumed in 1885.
Meanwhile, Back at the Ranch
It takes capital to start a ranch, build houses and barns, purchase stock, and provide water. Babcock planned to buy 150,000 head of cattle at $20 per head. He expected an investment of $3 million to yield 30% or $1 million annually, less drought costs. Degradation of the herd would require $2 million.
Taylor Babcock began running out of money as they worked on the capitol and started the ranch. They had initially committed to $5 million to build the capitol, likely raised from the Chicago syndicate. But the company still needed to build the ranch.
John V. Farwell created the Capitol Freehold Land and Investment Company, Ltd. in London to raise money. The enterprise sold debentures yielding 5% interest. Farwell planned to raise $15 million and successfully raised $10 million. He issued bonds at 7% interest for the rest.
A trail driver named Ab Blocker created the ranch's XIT brand.
A Win for Texas
The
capitol building in Austin
opened to the public on San Jacinto Day, April 21, 1888. It is the largest state capitol building in the country. The total expense to build it was $3,744,630.60, and the syndicate paid $3,224.593.45.
The cattle market crashed in 1886 and 1887, and the ranch couldn't sell its cattle, causing it to operate without showing a profit. In 1901, the syndicate began selling land to pay off the bonds and continued until 1909, when they paid off the last of them and The Capitol Freehold Land and Investment Company, Ltd. dissolved. XIT sold the last of its cattle in November 1912.
Investment Lessons
In the McGowan Offices at the Crescent, you can see a 1917 Capitol Freehold Land and Investment Company certificate traded on the London Stock Exchange. The equity did better than the 7% on the bonds, and both did better than holding cash during the same period.
Research Round Up!
Investors are invited to improve decision making with a comprehensive tour of global economics, indicators, and actual results.
---
Start the Process Today! Be sure to indicate what size portfolio sample you would like to see. A link will arrive when we receive your questionnaire.