Larry Kudlow, now Director of the National Economic Council, when a CNBC economist, coined the term "Goldilocks Economy" when the U.S. was on a steady, but slow, growth path with strong financial markets. The forecast grid below illustrates a remarkably similar path forward.
This week, we also dive deeper into the relationship between Price Earnings Ratios, Capitalization Rates, and Forward Investment Returns to emerge with key guidance for 2020 and beyond. The warning at this point is future disappointment, with consequences especially related to the Coronovirus impact. Solutions await in this week's fast paced NetWorth Radio program.
Headline Round Up!
*New HIGH! 90% Satisfaction with Personal Life!
*Surge in U.S. Assets Leading the World.
*White House Budget.
*Coronavirus Deaths Top SARS. Treatments?
*Full Employment? Job Openings Falls As People Fill Them! Firms Struggle to Find Workers.
*Earnings Season Investor Alert: S&P Only .7% Annual Growth in Profits?! BEWARE INDEX OVERVALUATIONS!
*UnderArmour and Popeyes.
*Tesla Shorts Lose $8.4 Billion. Dangerous?
*Honey, We May Never Get to See the Grand Canyon! 4 Chinese Military Members Charged in Hacking Equifax Data Theft of 140 Million Americans.
*MasterCard Wins Approval to Go to China? Beware Your Data?
*Xerox Ponies Up for HP!
*T-Mobile Sprint Merger FINALLY Approved.
*Retail Ice Age: Simon Buys Taubman.
*52 Week Highs Abound in Global High Yield Bond Funds! How high can they go? When to harvest?
*Google Goes After Fitbit. FTC Says Not So Fast!
*Credit Suisse CEO Ousted After Spying.
*ATLANTIC BLOWS! U.K. Record Wind Power Generation. Flight Arrives 2 Hours Early.
*Venezuela Keeps 6 Citgo Executives in Jail Since 2017.
NetWorth Radio's Dallas Business and Medical Leadership Series

: Spencer McGowan Interviews David A. Slater, M.D. – CEO and Owner of Whole Health Kinetix!
---

Dr. David Slater, the founder of Dallas' Whole Health Kinetics, joins us to provide insights on the future of medical care and progress in medical innovation that is making a difference for patients right here in North Texas.
David A. Slater has been in Family Practice for over 20 years, taking care of patients in and around Irving, Grapevine, Coppell, Euless, Colleyville, Southlake, Westlake, Trophy Club and Dallas. Now, conveniently located in Addison, Dr. Slater introduces a new concept in healthcare with Whole Health Kinetix. He has always wanted to spend more time with his patients, provide customized one-on-one care, help people stay well vs. always treating acute symptoms. 
Dr. Slater is a Dallas native, a graduate of Texas A&M University and UT Southwestern Medical School and values his family time with his wife and two beautiful daughters. 
NetWorth Radio's Dallas Business Leadership Series

: Spencer McGowan Interviews Bill Griffin – President of Bill Griffin Real Estate!
---

This week's powerful interview dives into the North Texas real estate miracle and where we go from here. Bill Griffin provides boots on the ground updates on the real activity from Frisco to Downtown Dallas.
Bill Griffin Real Estate Brokerage began in 2005 with a full-service office in Snider Plaza, and specializes exclusively in Dallas' finer areas. Formerly co-owner and agent of David Griffin & Company, Bill Griffin is a name people have known in the Dallas real estate community for 30+ years.
Bill began this venture with a history and perspective that can only be acquired from time-honored experience. Bill's expertise covers all aspects of real estate including single-family, multifamily development, land acquisition, investment property, and commercial development.
Bill Griffin Real Estate Brokerage specializes in marketing upper end single-family homes in the close-in, established neighborhoods of Dallas such as the Park Cities, Uptown/Downtown, Oak Lawn/Turtle Creek, Lakewood/East Dallas, North Dallas/Preston Hollow and Kessler/Stephens Park, as well as marketing multifamily developments.
Profit Report!
It's better to start with a plan than end in a panic!
Standard & Poor's 500 Index  (15 Years)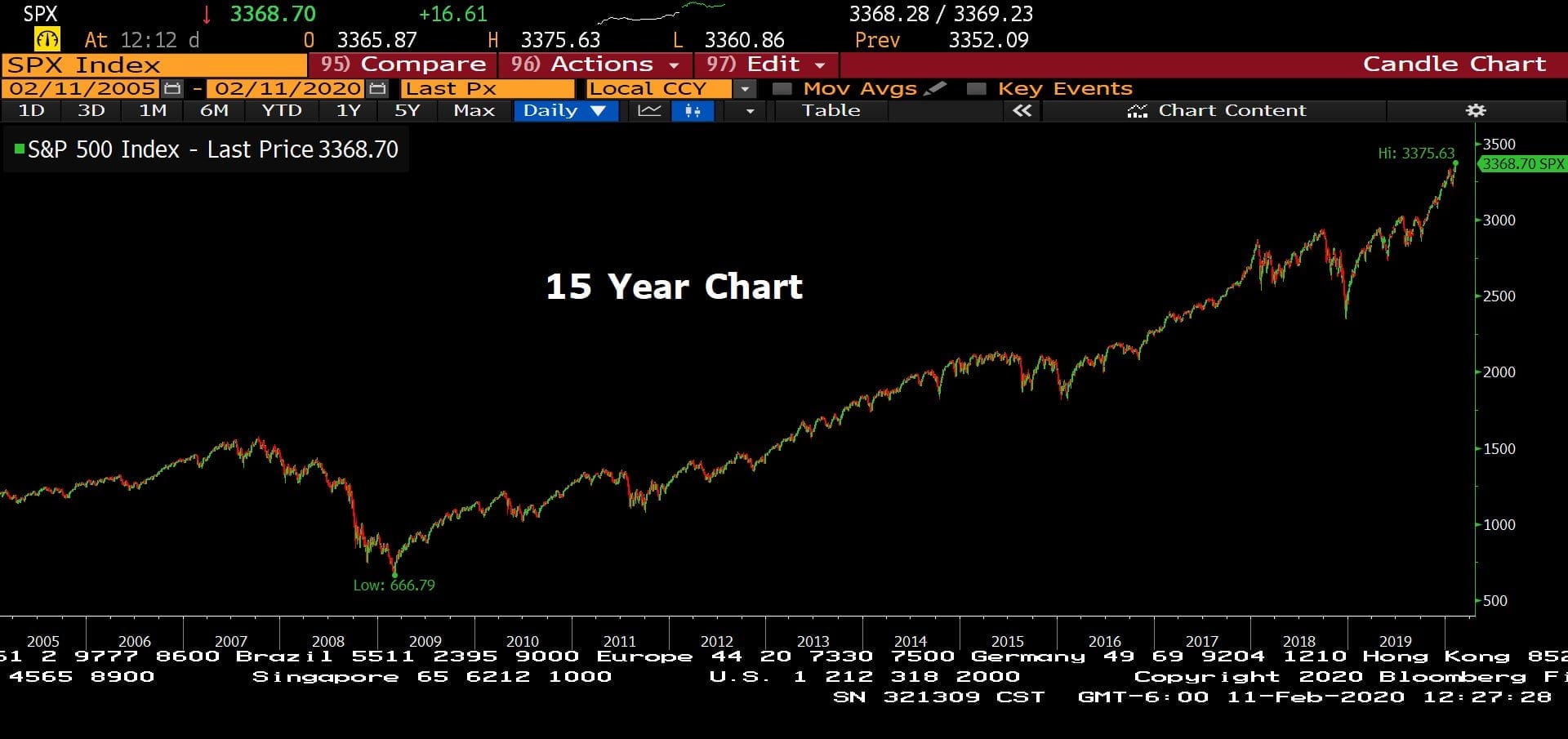 – Courtesy of Bloomberg LP
Standard & Poor's 500 Index with Forward Earnings Estimates  (5 Years)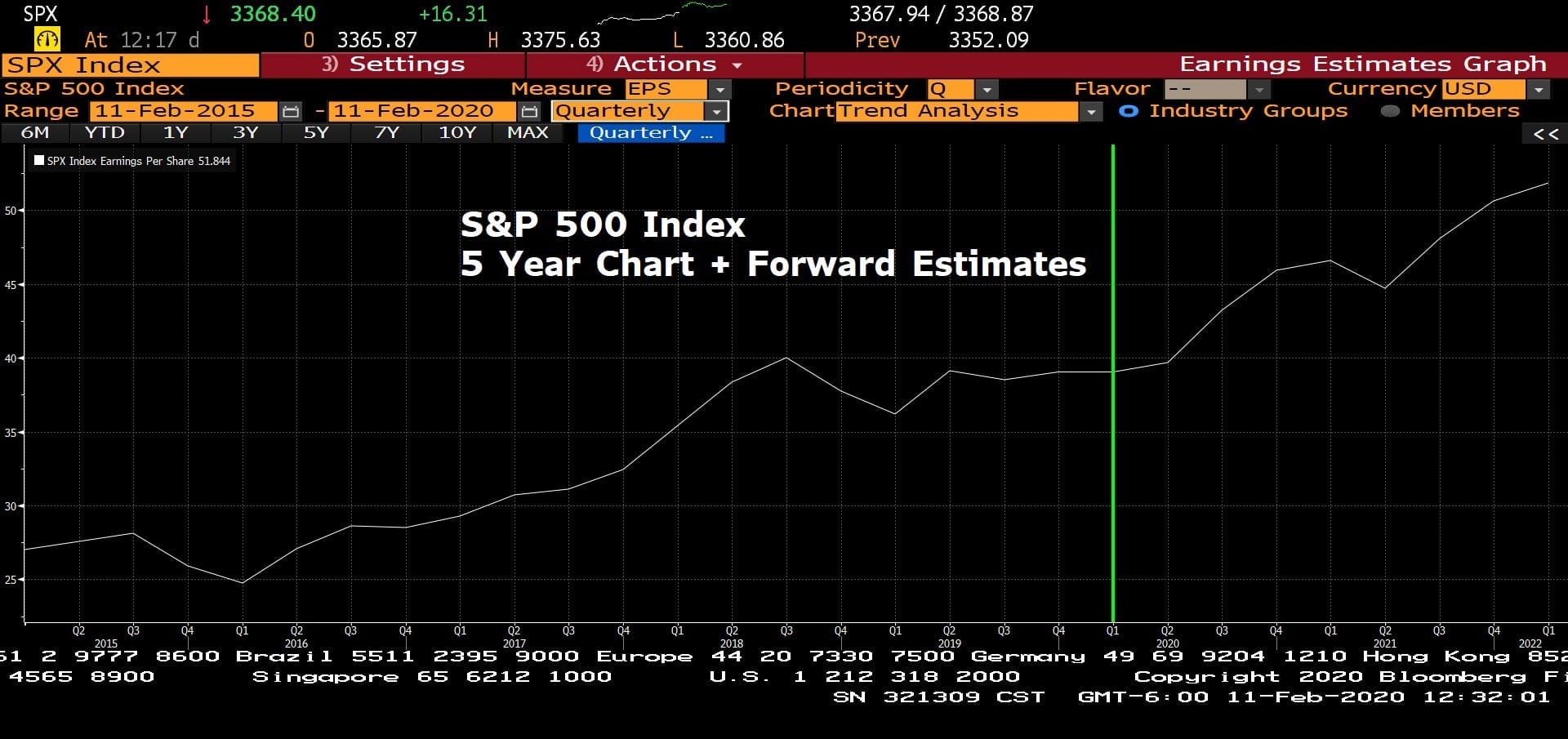 – Courtesy of Bloomberg LP
Standard & Poor's 500 Index with Price Earnings Ratio
(Approx. 25 Years)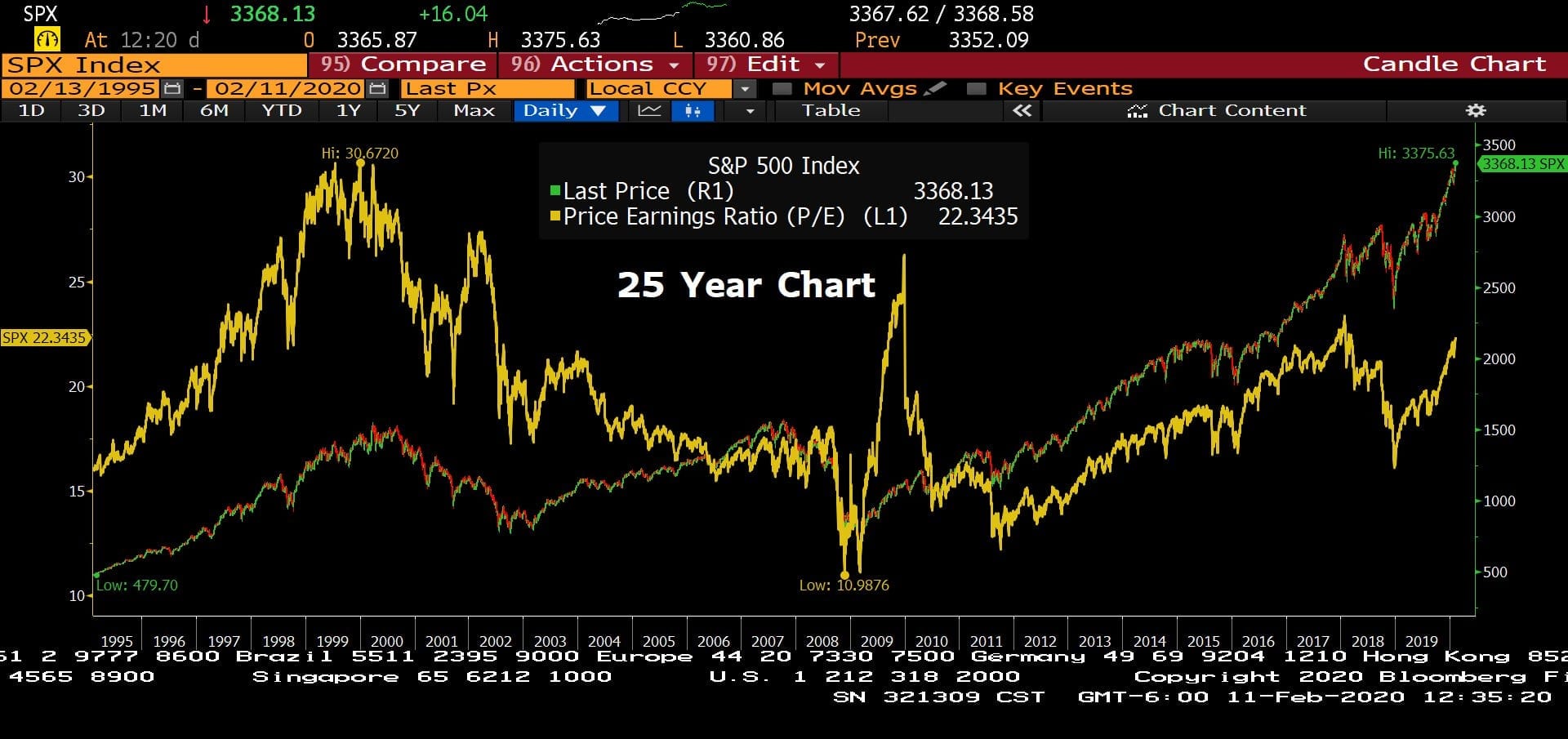 – Courtesy of Bloomberg LP
U.S. Quarterly Economic Activity with Actual and Forcasted Estimates & Probability of Recession
(Q1 2019 – Q2 2021)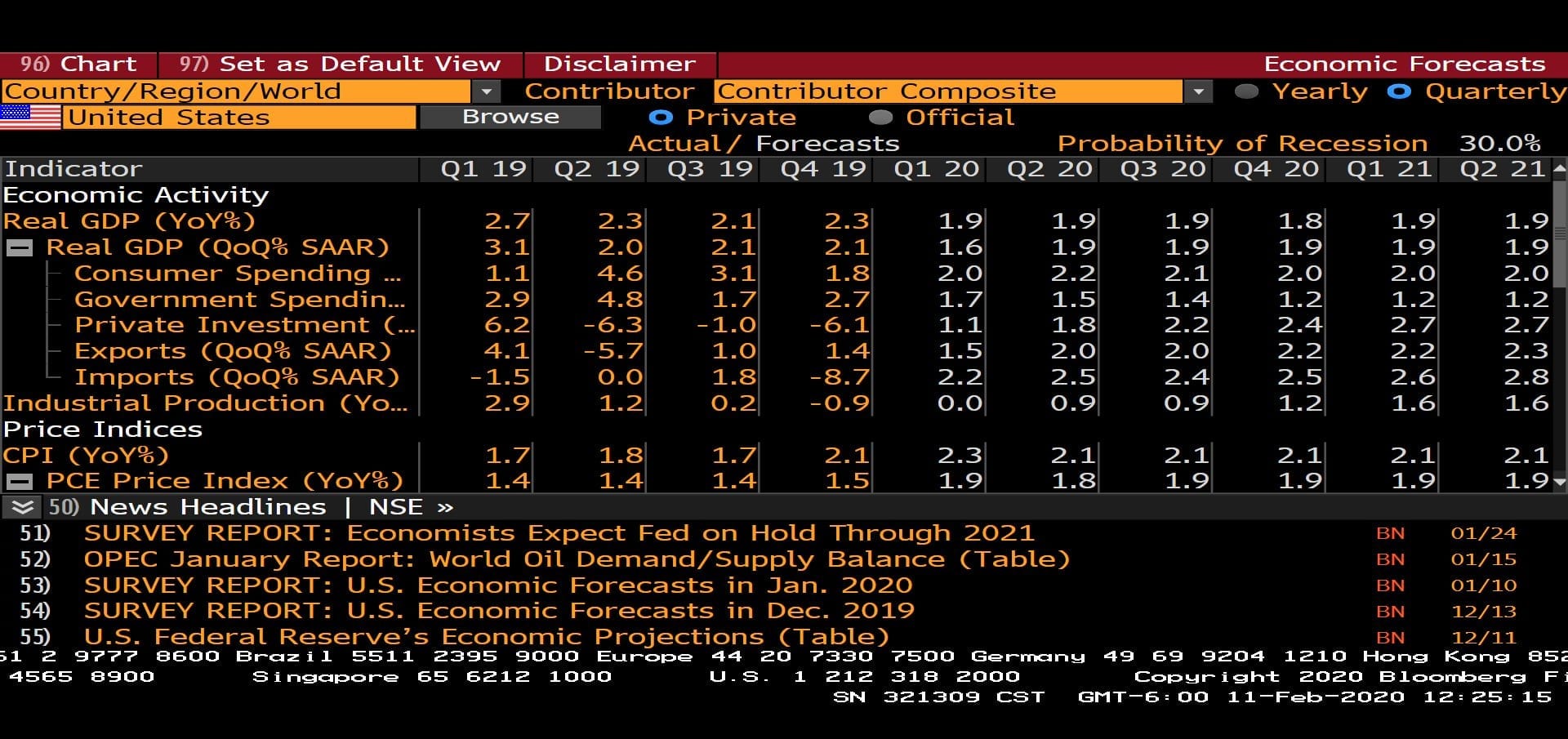 – Courtesy of Bloomberg LP
U.S. Quarterly Labor Productivity Output
(Approx. 15 Years)
– Courtesy of Bloomberg LP
Research Round Up!
Investors are invited to improve decision making with a comprehensive tour of global economics, indicators, and actual results.
---
Start the Process Today! Be sure to indicate what size portfolio sample you would like to see. A link will arrive when we receive your questionnaire.