The shocking events of the last 90 days have impacted the Global Financial markets faster than the Great Recession of 2008-2009. This week's program provides:
*A fast paced recap of the most important Events, Headlines, and Market reactions over the last 90 days.
*Intelligence Reports our team has gathered from our Client Business Leaders around the country.
Upgrade Your Technology!
NetWorth Radio Dallas Business and Technology Leadership Series:
Spencer McGowan Interviews Heath Carter, Founder and President and CEO of TekConcierge a Leading IT Firm Based Here in Dallas.

Heath Carter started his technology career in the Coppell ISD, and then moved to ABC Radio Networks (a Disney Company at that time). At ABC, Heath had the opportunity to travel and set up the Radio Disney offices in Burbank, CA. He spent time in New York City at ABC headquarters working on network/server projects as well as many other projects.
After nearly 3 years working at ABC, Heath was hired at Wyndham Worldwide as a senior network administrator where he and his team managed over 3000 servers nationwide. After Wyndham, Heath managed the IT environment and provided project management services for TIV Operations group. He also managed projects in Asia, Australia, India, Europe, and North America, working with technology vendors in each country to implement technology on time and on budget. After TIV, Heath became the VP of Technical Sales and CTO for a local MSP for 6 years before starting TekConcierge.
Heath Carter is currently the President/CEO of TekConcierge where he provides a technical vision and leadership for clients. Despite his increased responsibilities, Heath continues to stay active as an engineer within the company.
Heath has been married to his high school sweetheart Amy for 20 years, and he has 3 children ages 19, 16, and 10. When he isn't working, he enjoys family time, travel, and snow skiing.
---
Finish The Crisis With Your Best Body So Far!
NetWorth Radio's Dallas Business and Fitness Leadership Series
: Spencer McGowan Interviews
Aaron Sparenberg
Award Winning Body Builder, Founder and President of
ABBS Nutrition and Training
!

Aaron Sparenberg, owner of ABBS Nutrition and Training, is setting an example to all the newcomers in the USA how to remain to make a perfect body. He is a real influencer of the USA and Canada also worldwide. He is inspiring from Arnold and Sylvester, Jean Claude Van-dam, Clint Eastwood, Harrison Ford. He is no lesser than them in terms of body. His name comes in a handsome top man of the world right now.
He has won many titles recently from 2016 to 2019. In 2016 he started ABBS Nutrition Store in 2016 in Arlington, Texas. Mr. Sparenberg turned pro for the IFBB in 2017 and won his first Pro Competition (St. Louis Pro) in 2018. He was officially declared a Ronnie Coleman sponsored athlete in Las Vegas in 2019.
He has done lots of hard work, and now his hard work is paying him the right dividend which Aaron fully deserves. 
IFBB Classic Physique Pro

Ronnie Coleman RCSS Sponsored Athlete

Gorilla Wear Sponsored Athlete

20+ Years Experience in the Industry

Has Led Multiple Athletes to a Pro Card
Dow Jones Industrial Average  (Year to Date)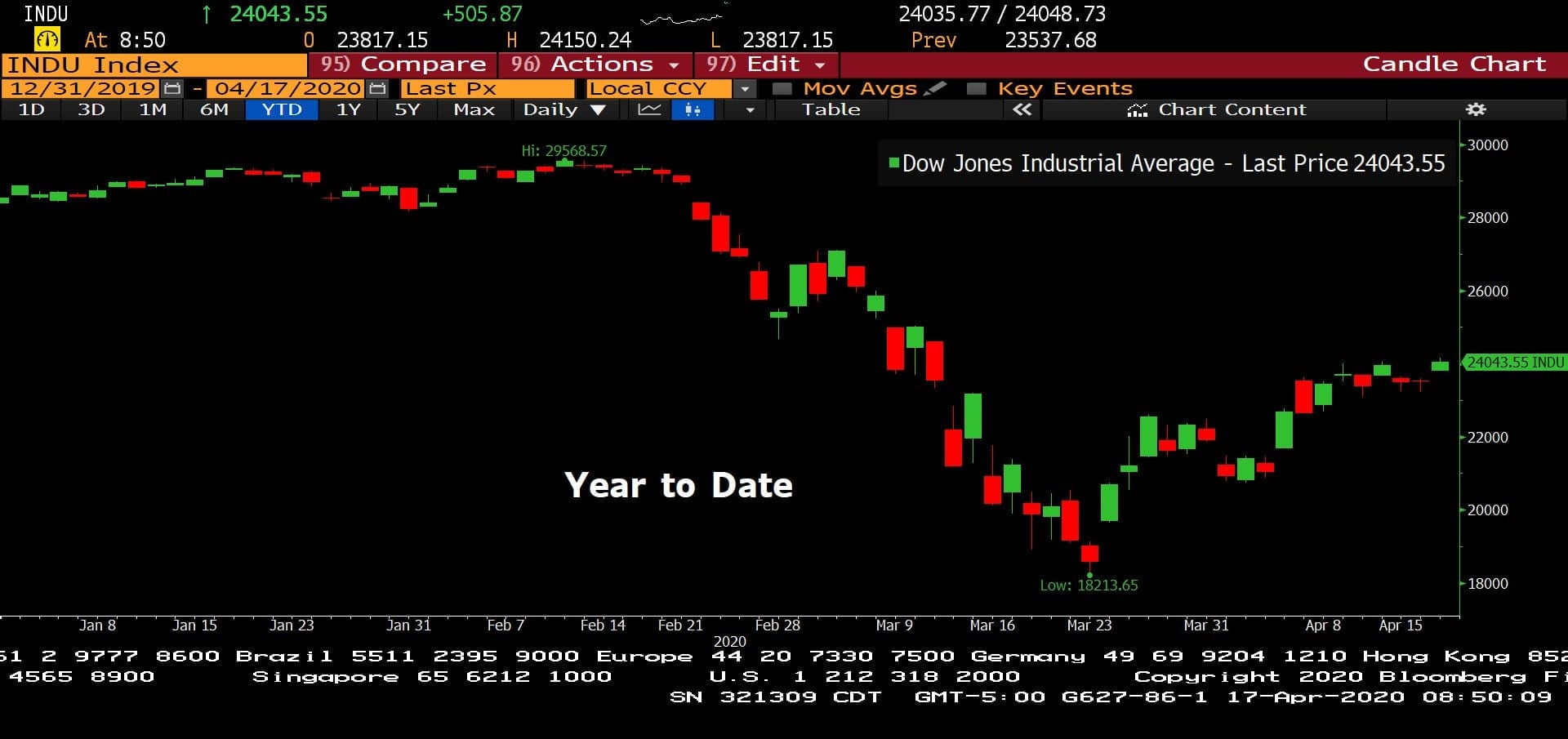 – Courtesy of Bloomberg LP
C.B.O.E. 30 Year Treasury Bond Yield Index, 10 Year Treasury Note Yield Index, and Short-Term Interest Rate Index  (Year to Date)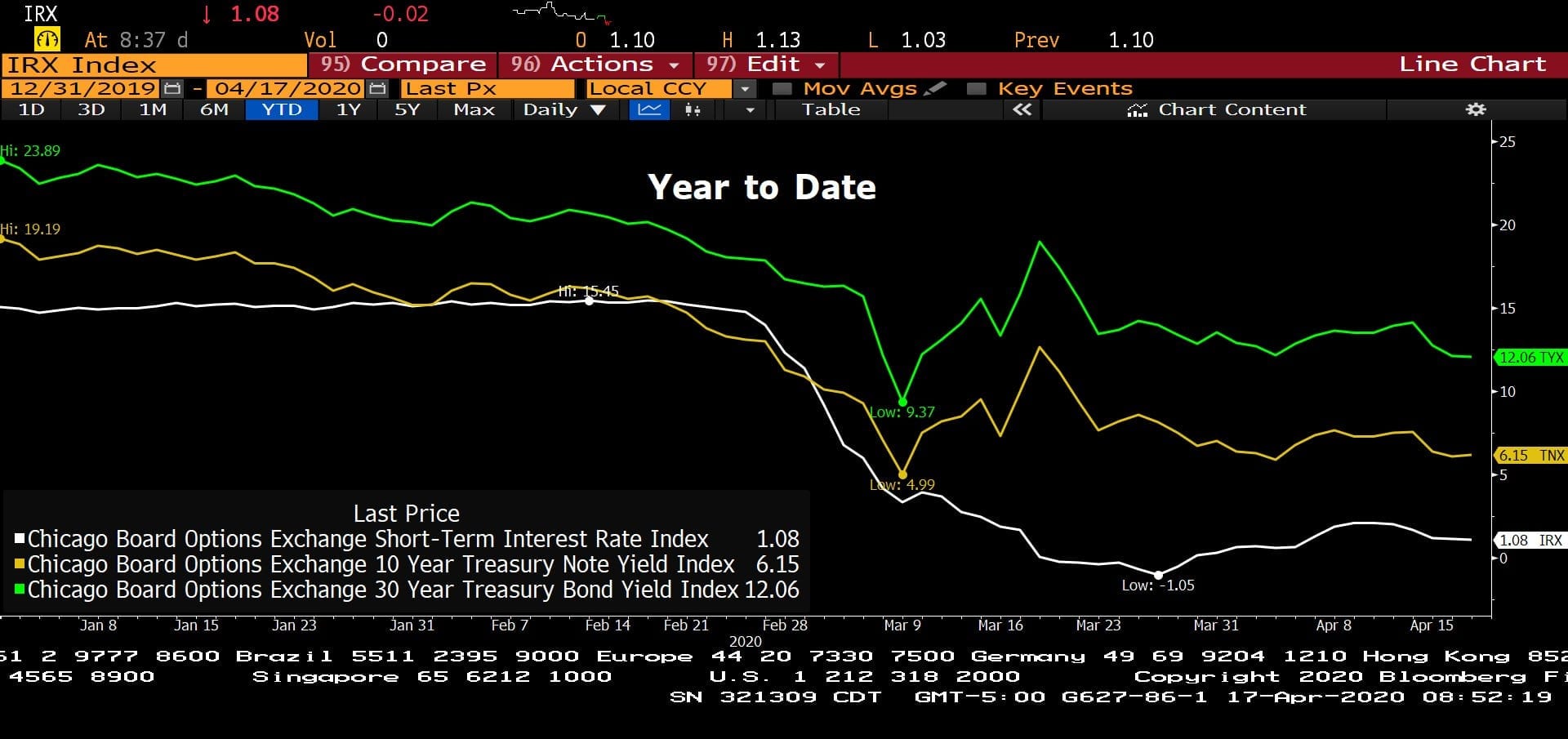 – Courtesy of Bloomberg LP
 COVID-19 Global Cases by the Center for Systems Science and Engineering (As of 4/17/2020)  
daily new cases 4.17.20
– Johns Hopkins University
iShares iBoxx High Yield Corporate Bond ETF
(4/10/2007 – 4/17/2020)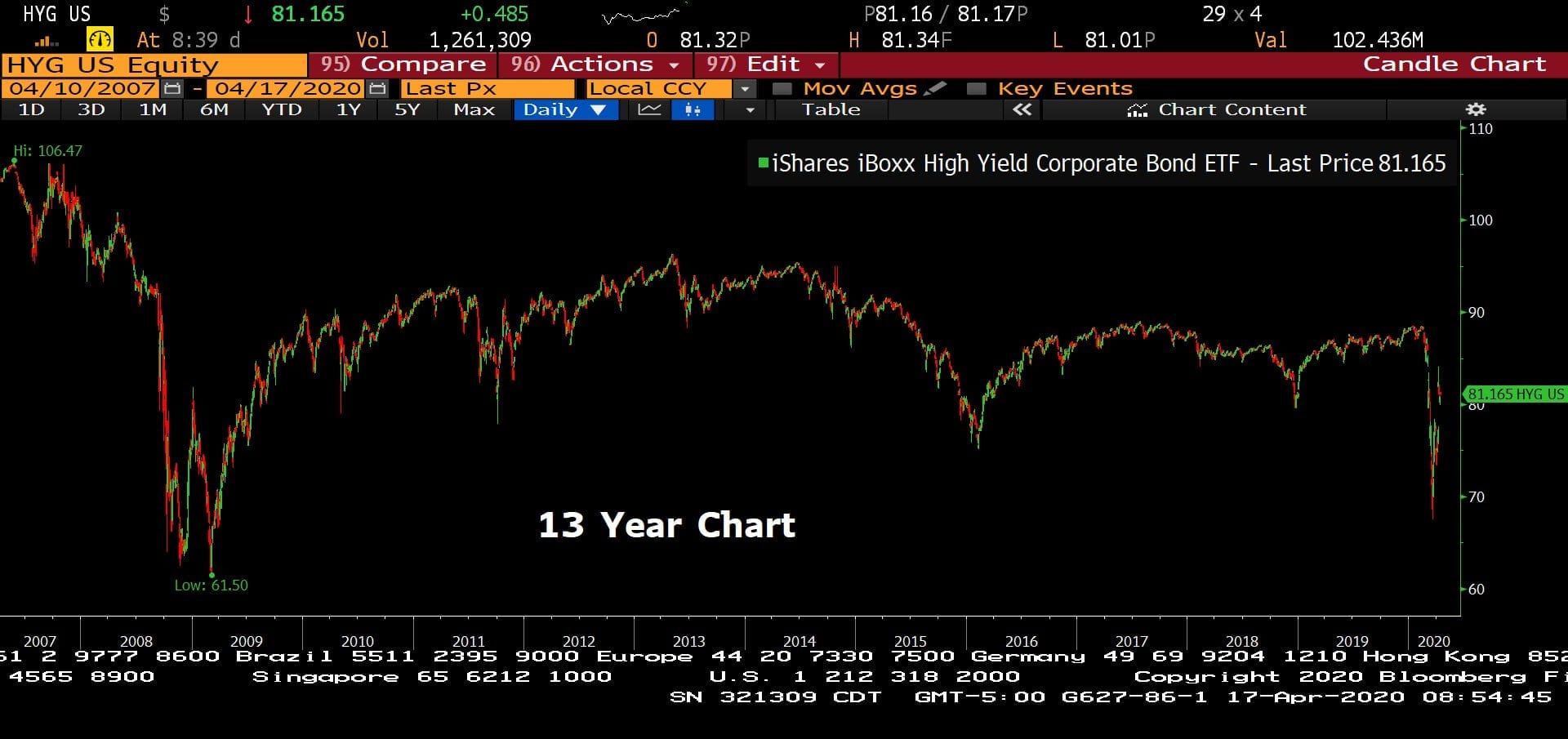 – Courtesy of Bloomberg LP
 AllianceBernstein Global High Income Fund, Inc. & BlackRock Corporate High Yield Fund, Inc. – Comparative Returns (12/29/2006 – 12/28/2012) 
– Courtesy of Bloomberg LP
Headline Round Up!
*Crisis Updates
*Markets and Money Flow
*22 Million Jobs Lost or Furloughed
*Iranian Bad Behavior and Unbelievable New Technology?
*Incompetent Dictators Grab Power and Eliminate Enemies from China to Russia?
Profit Report!
What is the Cash Flow Revolution? How did it help recover to record profits after 2002 and 2008?
Updated calculations on Net Present Value of future cash flow: What is $1,000,000 in net cash flow worth in Real Estate?:
1. Distressed market: 10-12%
2. Healthy market: 6%-7%
3. Overpriced market: 3%
For an Asset, what is the estimated 10 year outcome?
Buffett warned us in 2019 about the Bad Corporate Whipsaw Rule: Quarterly corporate insanity on long term assets driving CFO's crazy for the next year – The unrealized Mark to Market rule.
Research Round Up!
Investors are invited to improve decision making with a comprehensive tour of global economics, indicators, and actual results.
---
Start the Process Today! Be sure to indicate what size portfolio sample you would like to see. A link will arrive when we receive your questionnaire.