This week's pounding of Facebook shares of over 20%, after a 32% increase in profits, underscores an emerging theme for tech investors.
Tech?
Are earnings expectations too high to be met for the Facebook, Amazon, Apple, Netflix, and Google (FANGS) allocation that has been driving the majority of recent index gains? Apple, Alphabet-Google, and AMD made all time highs during the trading week.
-Bloomberg L.P.
Energy?
Notable this week were the gains in energy related companies and energy infrastructure that delivered 52 week highs for several companies in the space: Cheniere, EOG, DCP, Trinity, and Crestwood appeared to lead the way.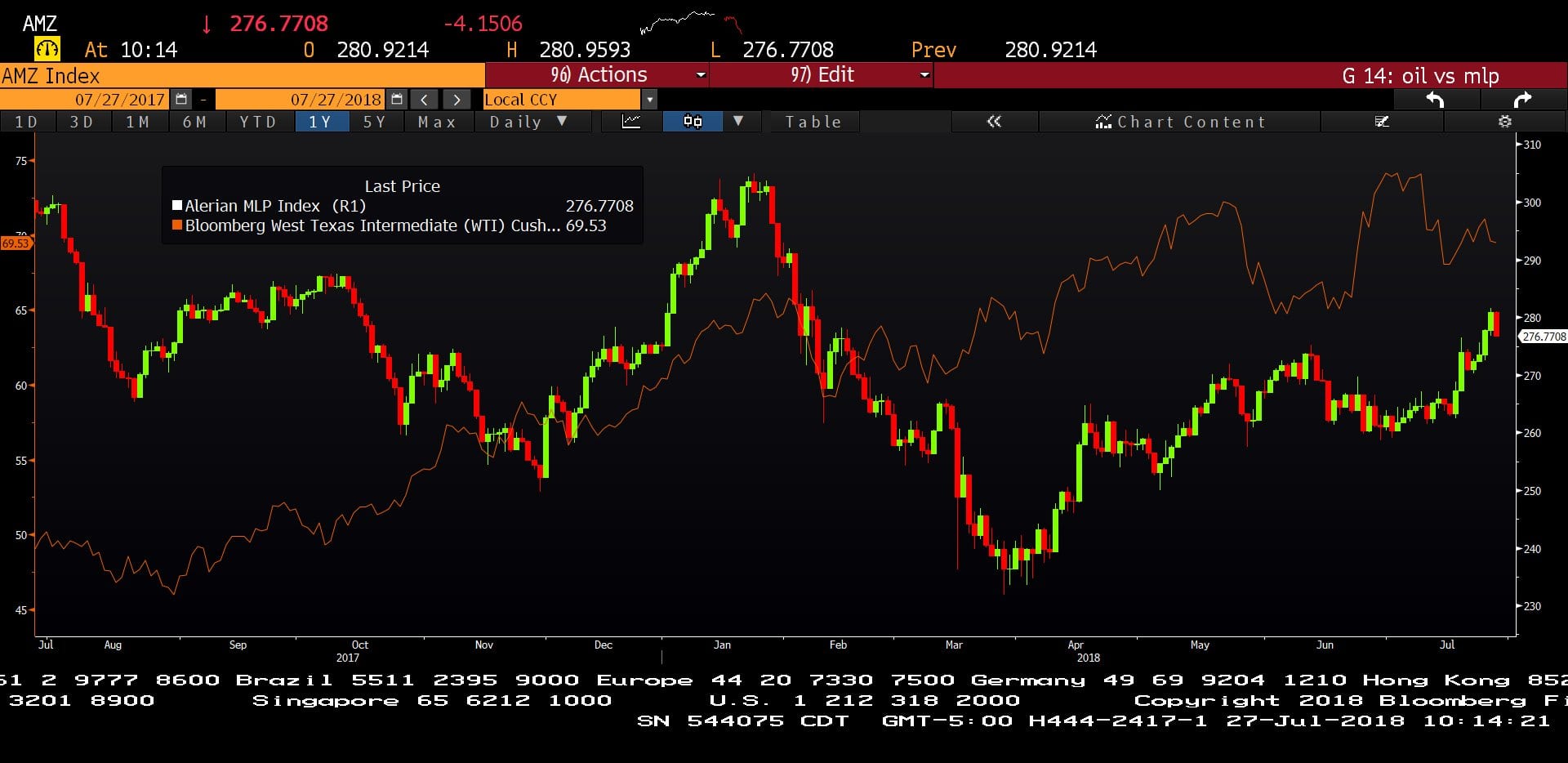 -Bloomberg L.P.
Bonds and Rates?
Interest rates stabilized ahead of the August 1st, Fed announcements likely to include a pause at 1.75% overnight bank lending rate until the September 26th announcement likely to go to 2% base rate consistent with the T-Bill at 1.95%. The probabilities were listed in last week's charts from Bloomberg.
-Bloomberg L.P.
The Dow index did climb to within a 1000 points of it's January all time high apparently putting to rest some anxieties over trade negotiations.
Quiz Questions! Answers in the final section of the audio:
What is convexity?
a. A semi circle
b. A measure of the favorable price movements of discounted bonds during changes in interest rates
c. A comfortable chair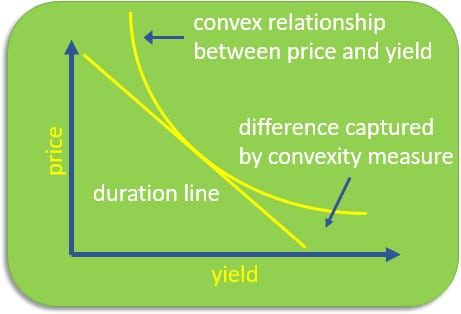 -Investopedia
Our translation: a deeply discount bond or bond portfolio can maintain or even rise in value during modest interest rate increases. Accretion of the price to par value over time is the source of the potential increase for a traditional bond or portfolio trading at a discount to par.
Headline Round Up!
---
*Facebook Face Plant: Despite 32% Profit Growth, Falls over 20% in a Single Day. Investor Take Away? Expectations were Too High.
*Gundlach Was Right: Shorting Face Book and Buying Energy.
*Oil Rallies Back to Near $70 per Barrel!
*Demand for U.S. Petroleum Highest Since 2007!
*U.S. Production Reaches Record 10.7 Million Barrels per Day, Natural Gas Liquids 4.2 Million Barrels per Day.
*Merger and Acquisitions in Energy Accelerate with Marathon's Andeavor Infrastructure Acquisition. MPLX Moves Into the Delaware Basin.
*Refining at All Time High for Marathon.
*Politics Aside: Tech Giants Love Petroleum.
*Removing Zeros in Venezuela's Currency. How Bout a 2 Million Bolivar Cup of Coffee?
*Housing Peak? Existing Home Sales Down Over 2%, New Home Sales Drop over 5%.
*Consumer Comfort 17 Year High!
*Mulally Come Back! Ford Drops Below $10, the Lowest Since 2012.
*Beware Uber Late Night Rides!
*US and EU Sing "Kumbaya". Trade Progress Corresponding to Dow 25,500?
The Profit Report:
---
*How do you plan withdrawals based upon sustainability as well as trailing results?
*What do "trade war" headlines really mean for investors?
*What are the biggest dangers to investment portfolios right now?
*Is your Fixed Income strategy mathematically correct? What likely math mistake is present in most portfolios?
*What should investors be doing this summer before October? Hint: call your CPA and Estate Planning attorney.
*BlackRock and J.P. Morgan Asset Management Q3 Updates.
The Cash Flow Revolution:
*Interest Rate Updates: Money Markets, Treasuries, Corporates, and more.
*What pays more and is less volatile than stocks?
Research

Round Up!
---
Investors are invited to improve decision making with a comprehensive tour of global economics, indicators, and actual results.
---
Start the Process Today! Be sure to indicate what size portfolio sample you would like to see. A link will arrive when we receive your questionnaire.