This week's pounding of Facebook and Tesla as well as the FANG Index (Facebook, Amazon, Netflix and Google) recent correction of about 13% appears to be a WARNING SHOT for investors.
With the overall index levels indicating a trading range, rotation from overvalued to undervalued could be the focus of the 2nd quarter of 2018. 
Join us for this weekend's program including an interview with Wharton MBA portfolio manager Jay Hatfield for a discussion on bargains in his powerful NetWorth Radio interview.
Headline Round Up!
---
*Facebook, Amazon, Tesla, Spanked Hard with Other Tech Stocks!
*How $32 Million Became $175 Billion!!??? Lessons for Investors.
*GE so CHEAP Warren Buffett Could Write a Check!
*Liquid Natural Gas Wave! Revenue EXPLODES!
*Permian Gas Needs Pipelines FAST.
*LIBOR = London Interbank Lending Rate. What does the spike mean for investors?
*Told You So! Bitcoin Plunges to $7,500.
*Home Prices!
*UT Ricky Williams Goes Cannabis!
NetWorth Radio's Dallas Business Leadership Series: Spencer McGowan Interviews Jay D. Hatfield
---
Mr. Hatfield has almost three decades of experience in the securities and investment industries.  At Infrastructure Capital Advisors, LLC (ICA), he is the portfolio manager of InfraCap MLP ETF (NYSE: AMZA), InfraCap REIT Preferred ETF (NYSE: PFFR) and a series of hedge funds.  He leads the investment team and directs the company's business development.
During his career, Mr. Hatfield has gained a broad perspective on the U.S. financial markets with years as an investment banker, a research director and portfolio manager, and as a co-founder of a NYSE-listed company.  A focus on companies that own real or hard assets, like energy infrastructure and real estate, runs through Mr. Hatfield's career.
Prior to forming ICA, he partnered with senior energy industry executives to acquire several midstream MLPs.  These companies were merged to form a company now known as NGL Energy Partners, LP (NYSE: NGL).  NGL was an IPO in May 2011.  He is a general partner of the publicly-traded company.
In the years prior to forming NGL, Mr. Hatfield was a portfolio manager at SAC Capital (now Point72 Asset Management), running a portfolio focused on income securities.  He joined SAC from Zimmer Lucas Partners, a hedge fund focused on energy and utility sectors, where he was head of research.  Earlier in his career, he was head of an investment banking unit at CIBC/Oppenheimer and a Principal in an investment banking unit at Morgan Stanley & Co.  He began his career as a CPA at Ernst & Young.  He holds an MBA from the Wharton School at the University of Pennsylvania and a BS from the University of California at Davis.
Dow

Jones Industrial Index (3 Months)
-Courtesy of Bloomberg LP
New

York Stock Exchange FANG Index (3 Months)
-Courtesy of Bloomberg LP
Lockheed Martin Corp. (Approx. 10 Years)
-Courtesy of Bloomberg LP
Raytheon

Co. (Approx. 10 Years)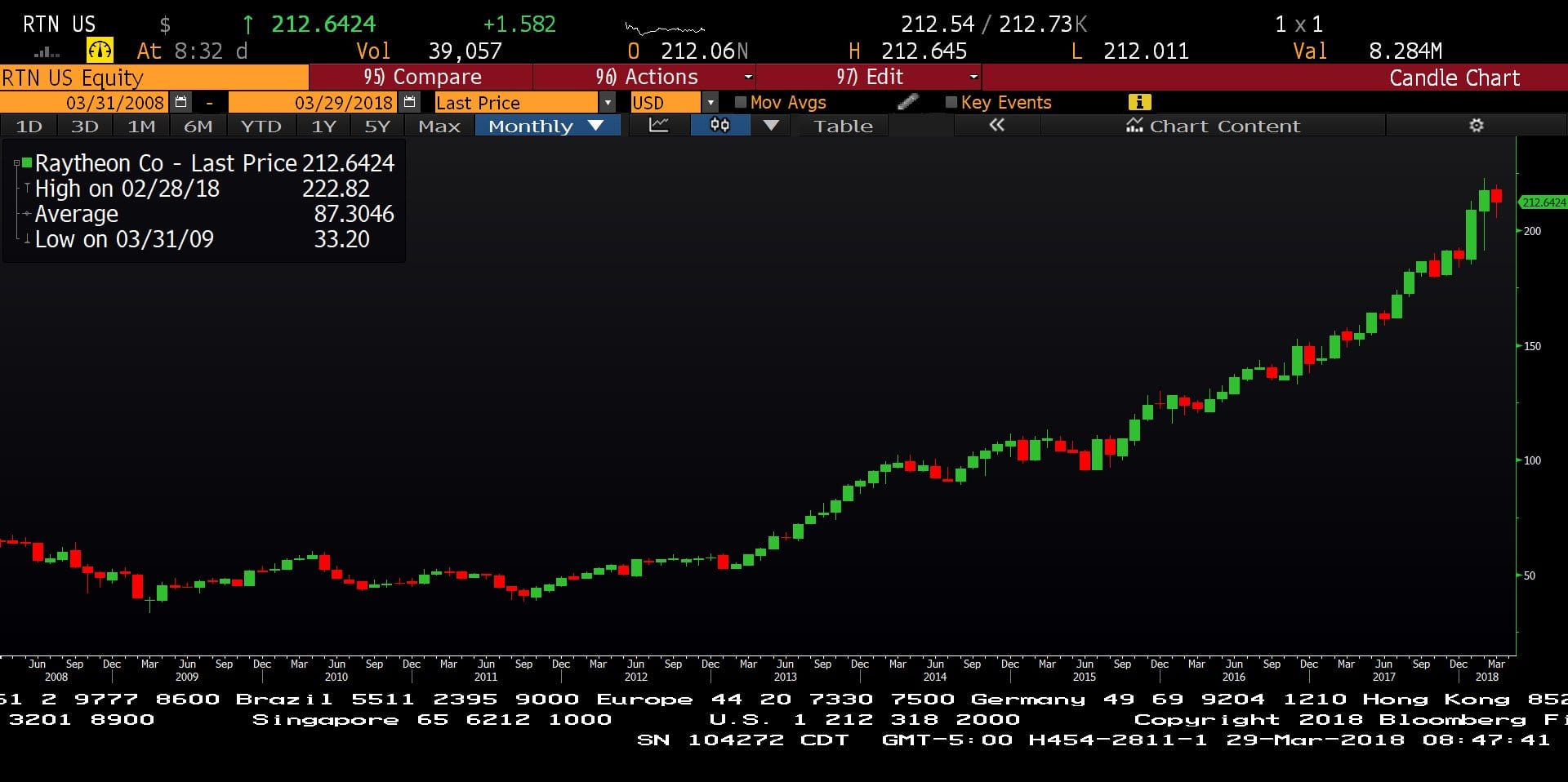 -Courtesy of Bloomberg LP
Texas

Instruments, Inc. (Approx. 20 Years)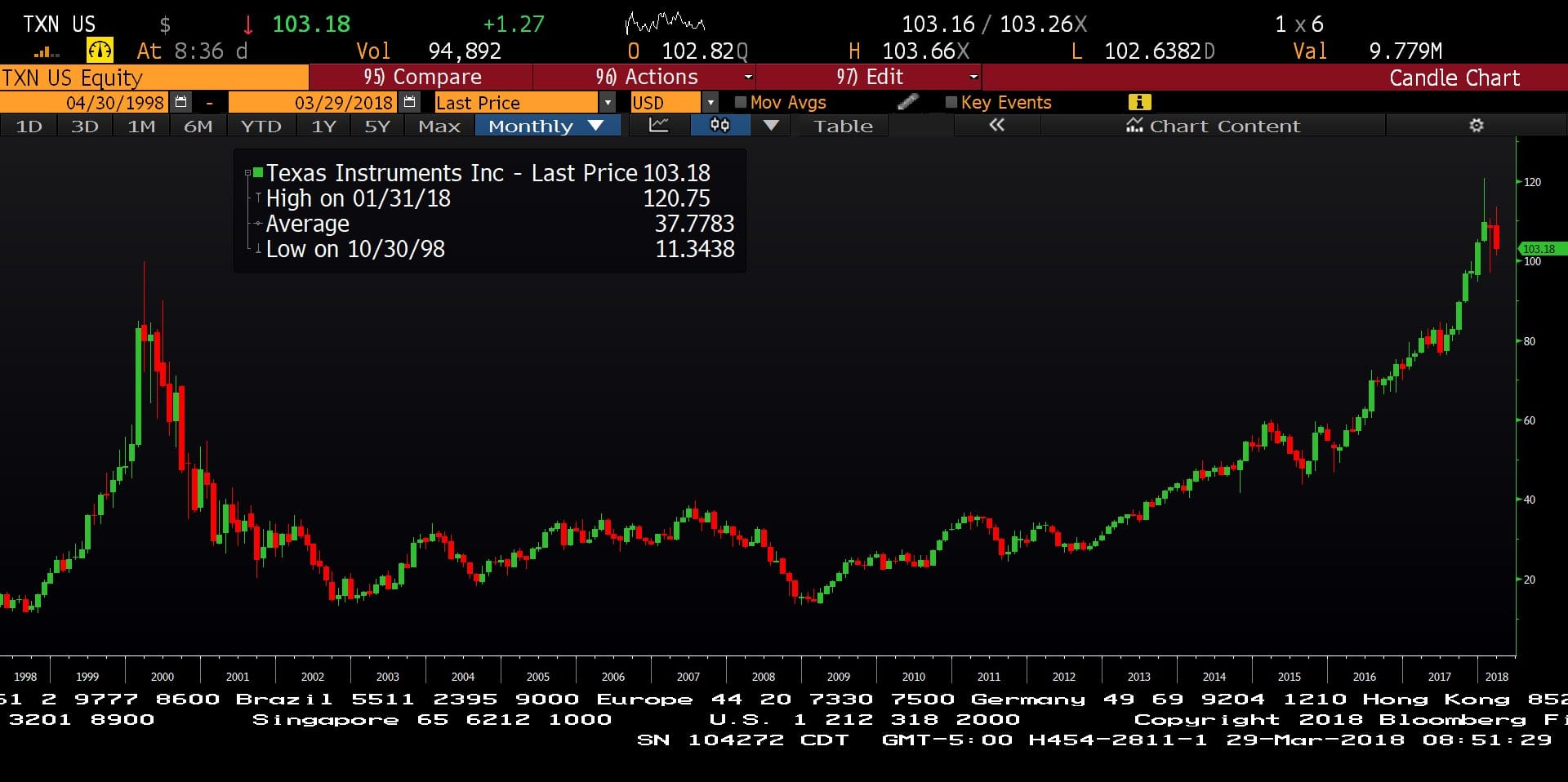 -Courtesy of Bloomberg LP
Featured Research Solutions:
---
Investors are invited to improve decision making with a comprehensive tour of global economics, indicators, and actual results.

As of November 27, 2017. Source: Partnership reports and Wells Fargo Securities estimates (organic capex estimates include MLP and C-corp); Bloomberg Finance L.P.For illustrative purposes only. Estimates are inherently limited and should not be relied upon as indicators of future performance or forecast of actual future events. Capital expenditures (capex) , also called capital spending, is an amount spent by a company to acquire or upgrade productive assets (such as buildings, machinery and equipment, vehicles) in order to increase the capacity or efficiency of a company for more than one accounting period. EBITDA measures earnings before interest, tax, depreciation and amortization.
---
Start the Process Today! Be sure to indicate what size portfolio sample you would like to see. A link will arrive when we receive your questionnaire.