As we approach the half way point of 2018, this week's NetWorth Radio program examines the biggest surprises for the year for investors and the strategy implications for the second half as well as 2019:
Fed keeps raising short rates, BUT . . .
Long interest rates did NOT go up!
Little Kim's big adventure to Singapore!
Trade war Armageddon predications proven false as equity indexes rally.
Inflation remains low.
Oil tops $72 per barrel, then settles back to mid 60's!
Bitcoin spikes to near $20,000 in a frenzy before collapsing below $7,000 concurrent with CME starting futures trading.
Headline Round Up!
---
*Tech Rally! Nasdaq and Russell 2000 Small Stock Indexes Making New Highs Almost Daily!!!
*All Time Highs: Adobe, Salesforce, Zillow, Netflix, and of course, Amazon again!
*Fed Announcements: What It Means for Investors!
*Inflation? Balance Sheet Contraction (printed money).
*Media Frenzy Buying After Dallas Based AT&T Merger is Approved. Stock Still Dead in the Water?
*Comcast Outbids Disney for 20th Century Fox by 20%!
*Small Business Optimism Highest Since 1983! Wow! Deregulation and Lower Taxes Actually Work. Anyone remember Reagan and Laffer? Art Laffer is getting the last laugh!
*Record High Wage Increases! Get Your "Fair Share!"
*Irving Based ExxonMobil Building a HUGE Permian Pipeline! Pipes Appear to be FULL.
*Icahn Goes After Sandridge. Royalty Trusts Spike.
*Permian Refineries Including Holly Getting $8-$10 Discounts.
*2040 Double Natural Gas Prices Predicted and U.S. on Track to Dominate LNG Global Exports! Whooda Thought? NetWorth Radio Interview Forecasted Shale Revolution Impact Years Ago with Brian Habacivch.
*Fracking Sand BOOM!
*Buyer Beware! Empty Malls and Retail Ice Age. Michael's Stores Plummets.
*Bitcoin Hack in South Korea! Investigations Continue and SEC Weighs in this Week!
*WeWork Revolution on Track to Top $40 Billion as Millenials Embrace Co-Working Social Spaces. Coffee Bars, Beer Kegs, Surfing Wave Pools, Housing and Schools to Follow!
*European Central Bank Ending Bond Purchases (printed money) by End of 2018.
This Week's Financial Weatherman Radar:
Russell 2000 and Nasdaq Indexes (Approx. 6 Months)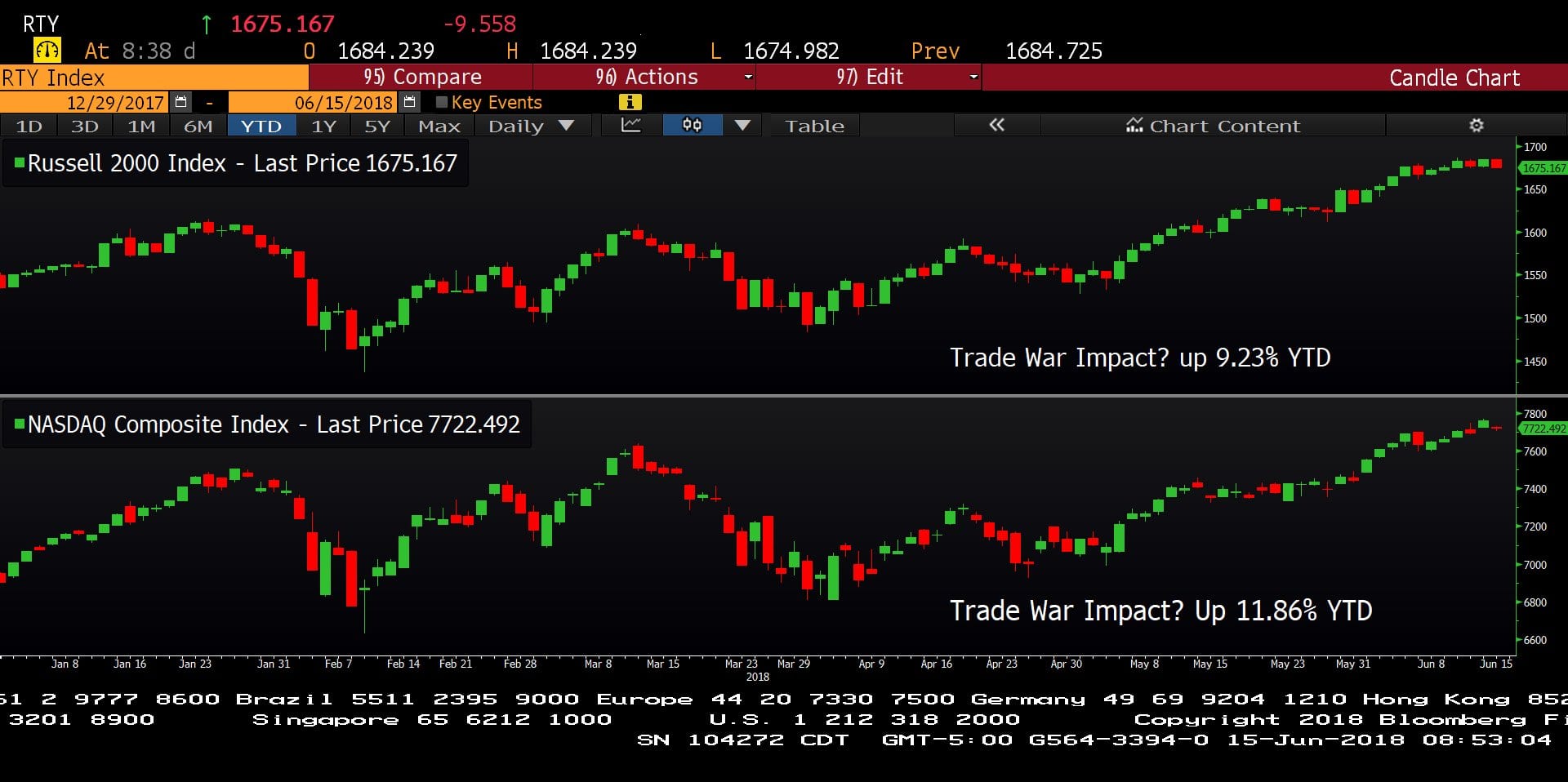 -Courtesy of Bloomberg LP
Standard and Poor's 500 Index Earnings Estimates (Approx. 1 Year)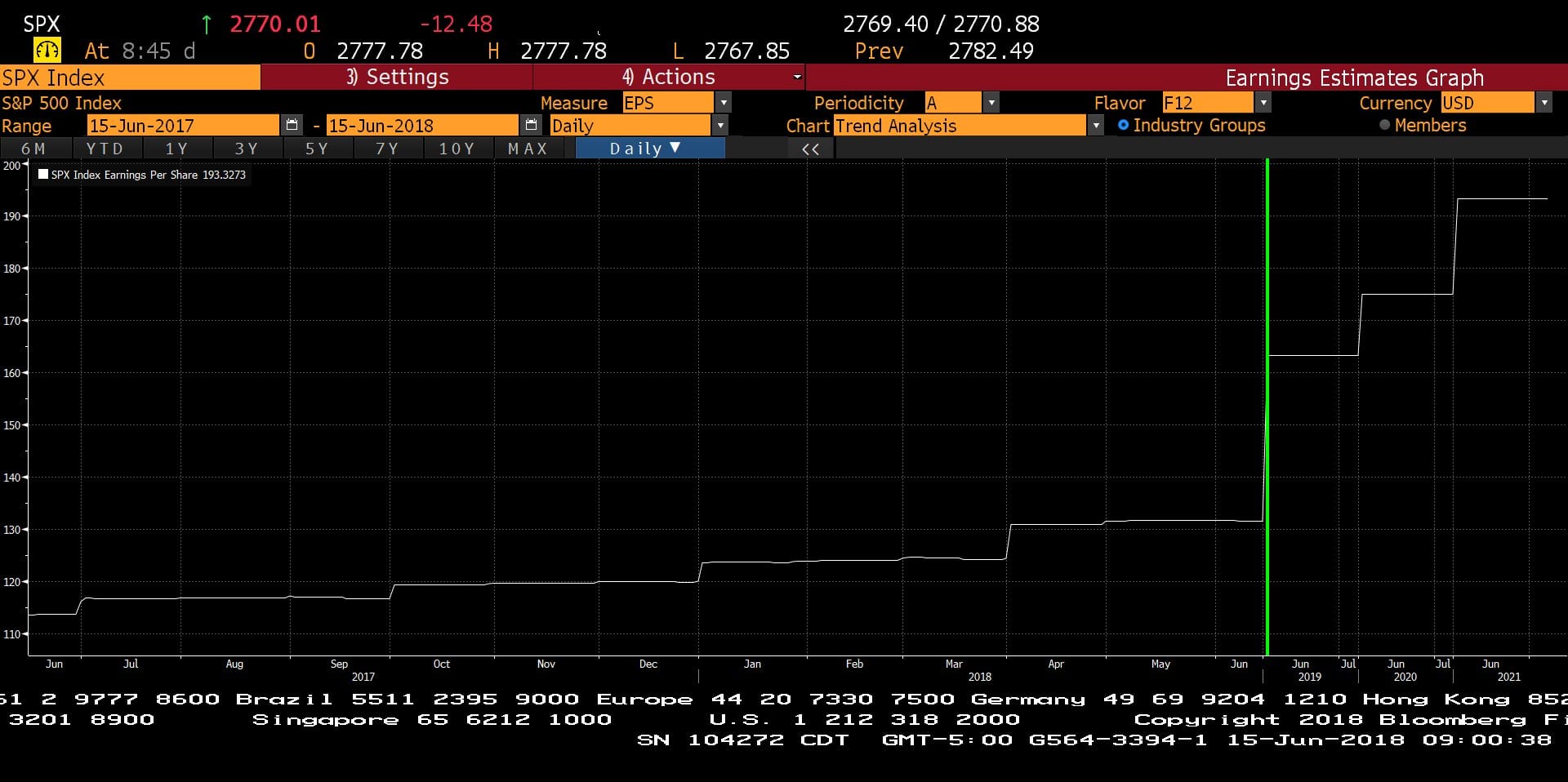 -Courtesy of Bloomberg LP
Alerian M.L.P. Index & West Texas Intermediate Crude (Approx. 5 Years)
-Courtesy of Bloomberg LP
MGAM Ideal Allocation Model
Ideal Allocation Model 042015 UPDATE

The Cash Flow Revolution:
*Your new tax brackets and the impacts on investment planning! Tax Exempt vs Taxable?
*Dividends up? Who raised? Who lowered?
*Interest rate updates
*What pays more and is less volatile than stocks?
The Profit Report:
---
Applied technology platforms that can benefit you the investor:
Automated Performance Tracking
Client Portal Evolution
The Modestspark Miracle
Secure Cloud Based Access
Secure Document Vaults
Paperless Data Mastery
Charts and Graphs
Research Sources and Decision Dashboards
Bloomberg and Applications for Profit
Advanced Communication Platforms
Secure Customer Relations Management
Custodian Evolution to Better Serve YOU!
Research Round Up!
---
Investors are invited to improve decision making with a comprehensive tour of global economics, indicators, and actual results.
---
Start the Process Today! Be sure to indicate what size portfolio sample you would like to see. A link will arrive when we receive your questionnaire.