NetWorth Radio was founded with the inspiration of the extraordinary skills of Dallas – Fort Worth executives, entrepreneurs, and leaders. The concentration of world class talent in North Texas has grown amazingly since our first broadcast in 2001.
Today a special treat! An 11 year old here in Dallas is making history with the progress of his quality spiced pecan business. Charlie joins us on today's program to provide inspiration for all of us with his success story. For those needing career solutions for their own unique avocation phase, today we have first hand motivation: Yes you can!
NetWorth Radio's North Texas Business Leadership Series: Spencer McGowan Interviews Pecantrepreneur Charlie Kobdish!
---

Charlie Kobdish, Founder, President, and CEO of

Charlie's Treats.
Beginnings of a Pecantrepreneur. "I've always enjoyed cooking and entertaining!"
November 2017
I told my parents that I wanted to start my own business, and on November 25, 2017, Charlies Treats – Kid Made, Kid Owned was born.
I've been working hard to grow my business ever since…The 2017 Holiday Season was busy, and I learned a lot about how to build my business. This is a video of my first elevator pitch at East Dallas Networking.
January 2018 – November 2018
I auditioned for Shark Tank. I didn't get called back, but there's always next year.

I was interviewed by Lone Star Business News. Read the article 

here

.  For a brief video of the interview, click 

here

.

I was a Business Sponsor at MEET! East Dallas, an annual event attended by almost 300 small business owners.

Keynote Speaker at the Exchange Club of East Dallas monthly luncheon. For a brief video of my keynote address, click here.

I was featured in Edible Dallas Ft. Worth Magazine's Fall edition of "Edible Notables". Pretty awesome. Check out the article here. I was also invited to set up a "Pop-Up Store" at

West Elm – Dallas, Mockingbird Station

. Great folks there, and it was soooo much fun!

I got involved with the Greater East Dallas Chamber of Commerce by donating tasty treats for their Economic Summit Goody Bag.

I got my website up and running. I won 1st Place for Best Youth Pie in the White Rock Good Local Markets 10th Annual Pie Contest. My Maple Pecan Cheesecake Pie Rocked!
What's next for me? Who knows?… but you know it's going to be big!
Soon I'll have a newsletter or blog to help you stay up to date.
Stay tuned for more details.
If you like Charlie, order some
right now
!
Dow Jones Industrial Average Index (3 Years)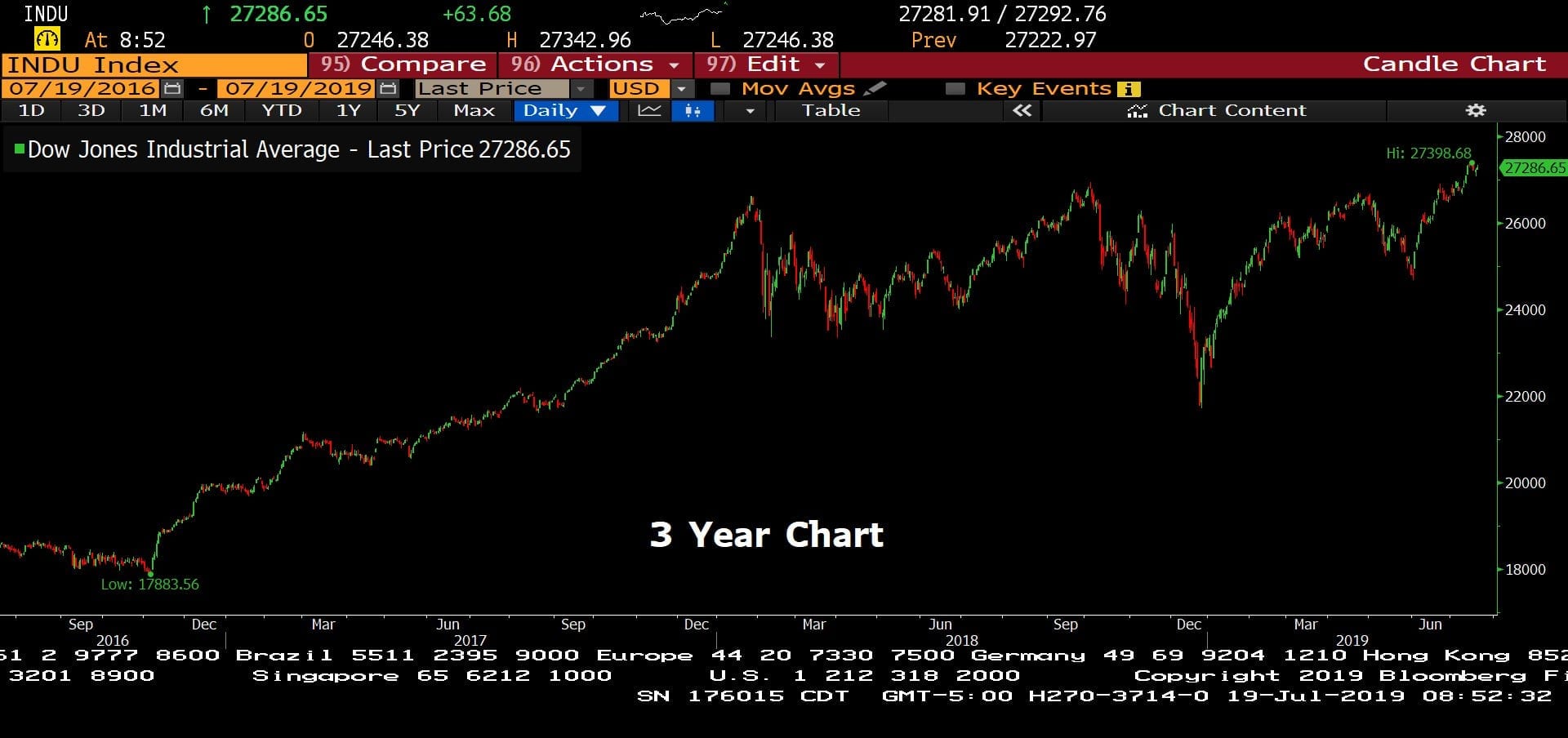 – Courtesy of Bloomberg
Standard & Poor's 500 Index (3 Years)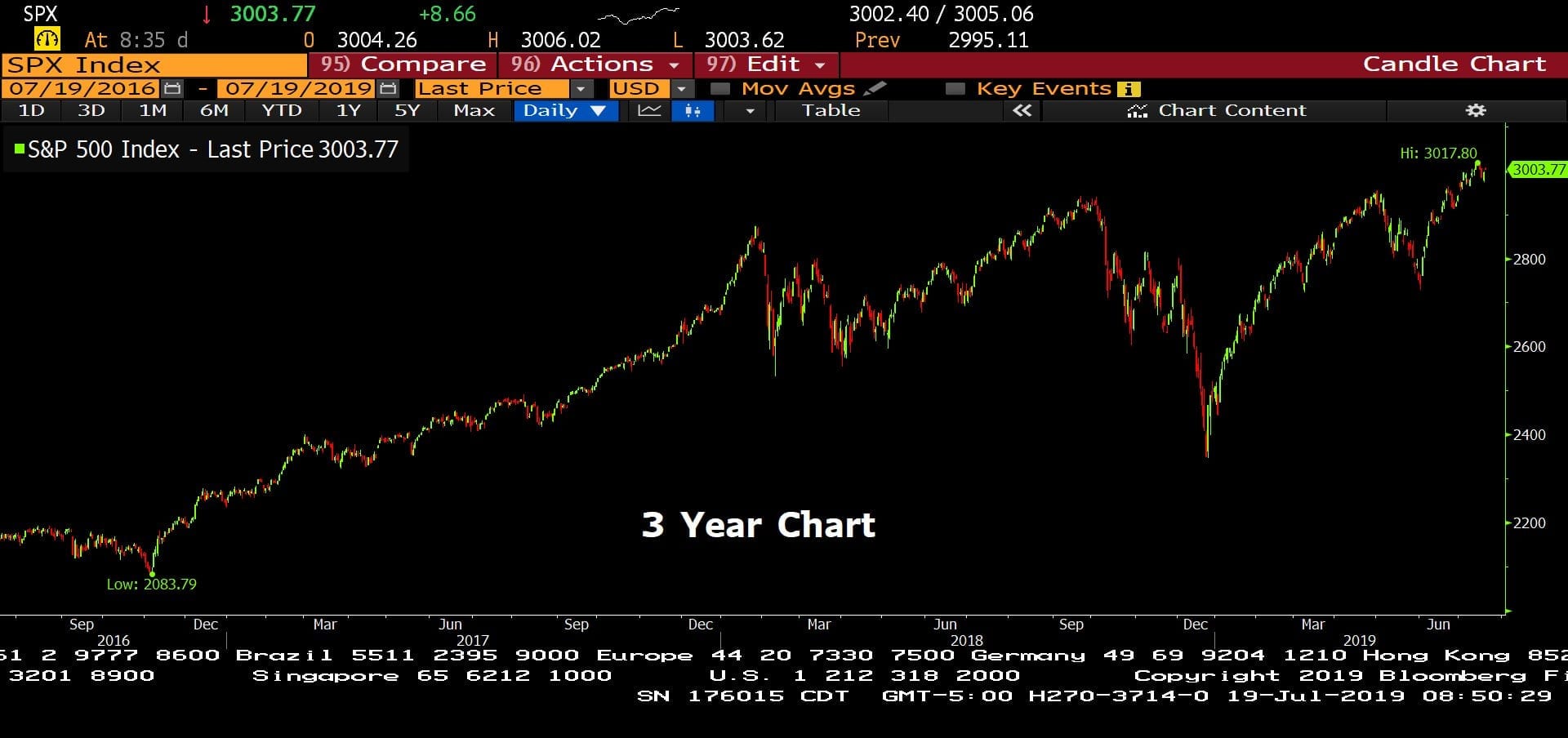 – Courtesy of Bloomberg
Standard & Poor's 500 Index Quarterly Earnings Analysis (05/16/2019 – 08/15/2019)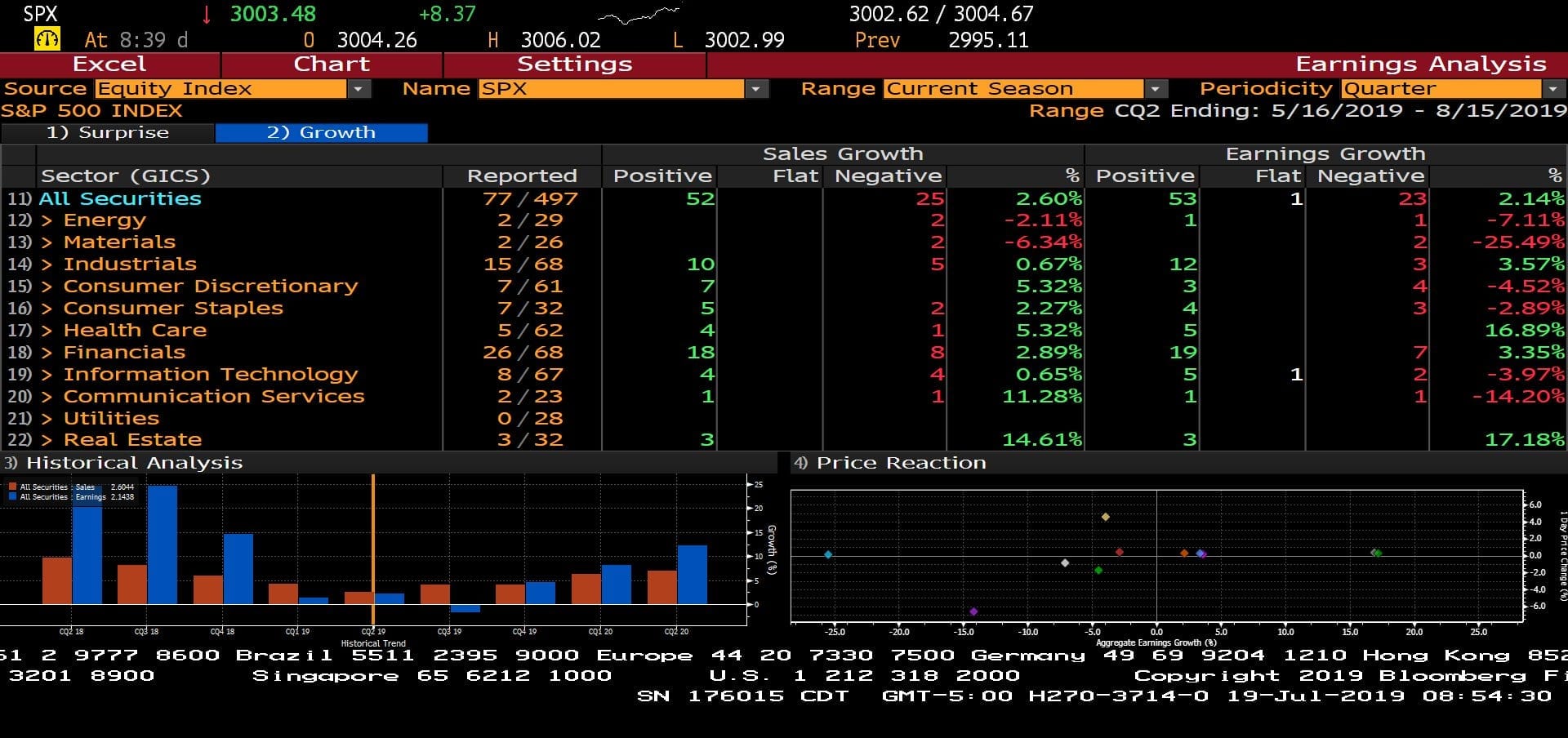 – Courtesy of Bloomberg
Netflix, Inc. (3 Years)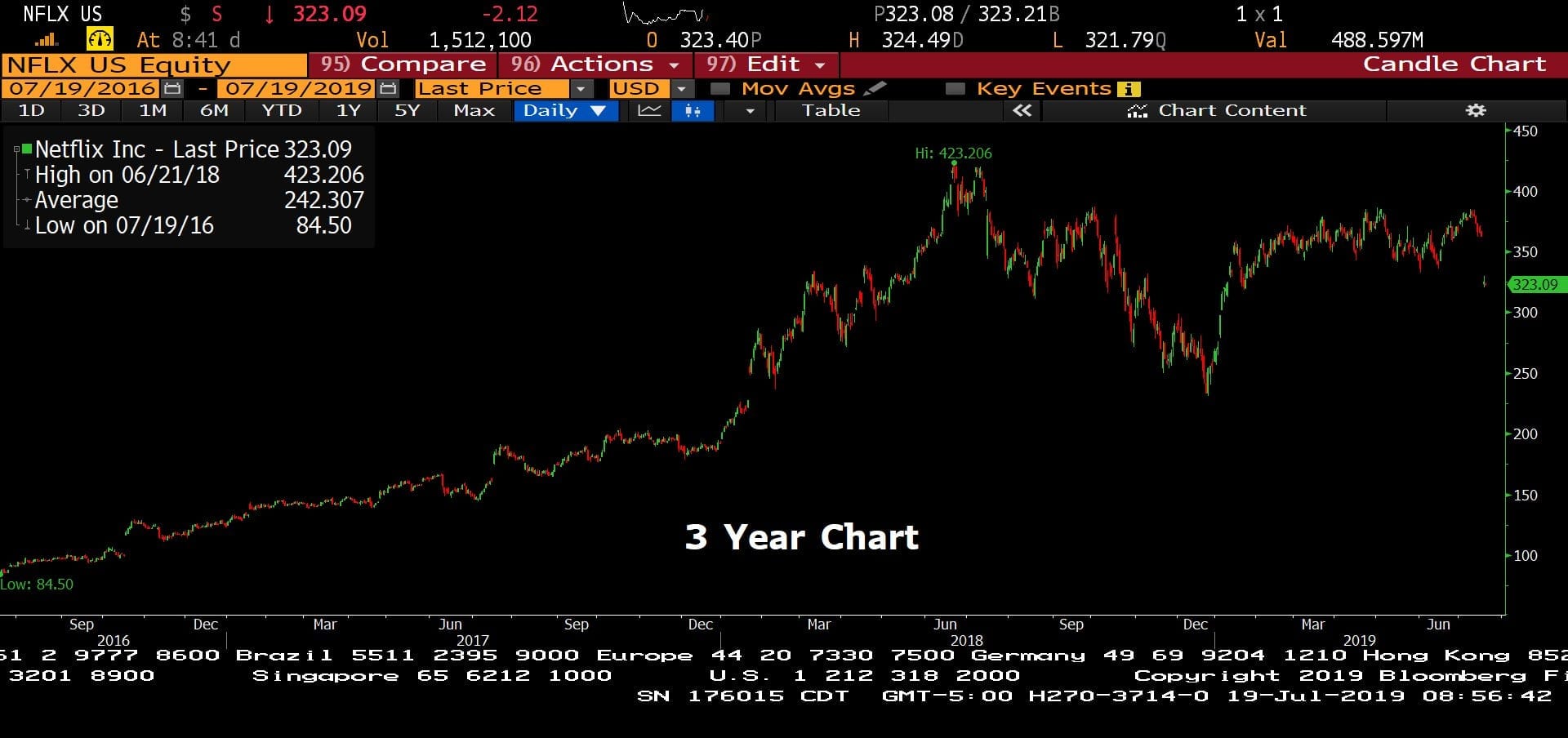 – Courtesy of Bloomberg
Johnson & Johnson
(3 Years)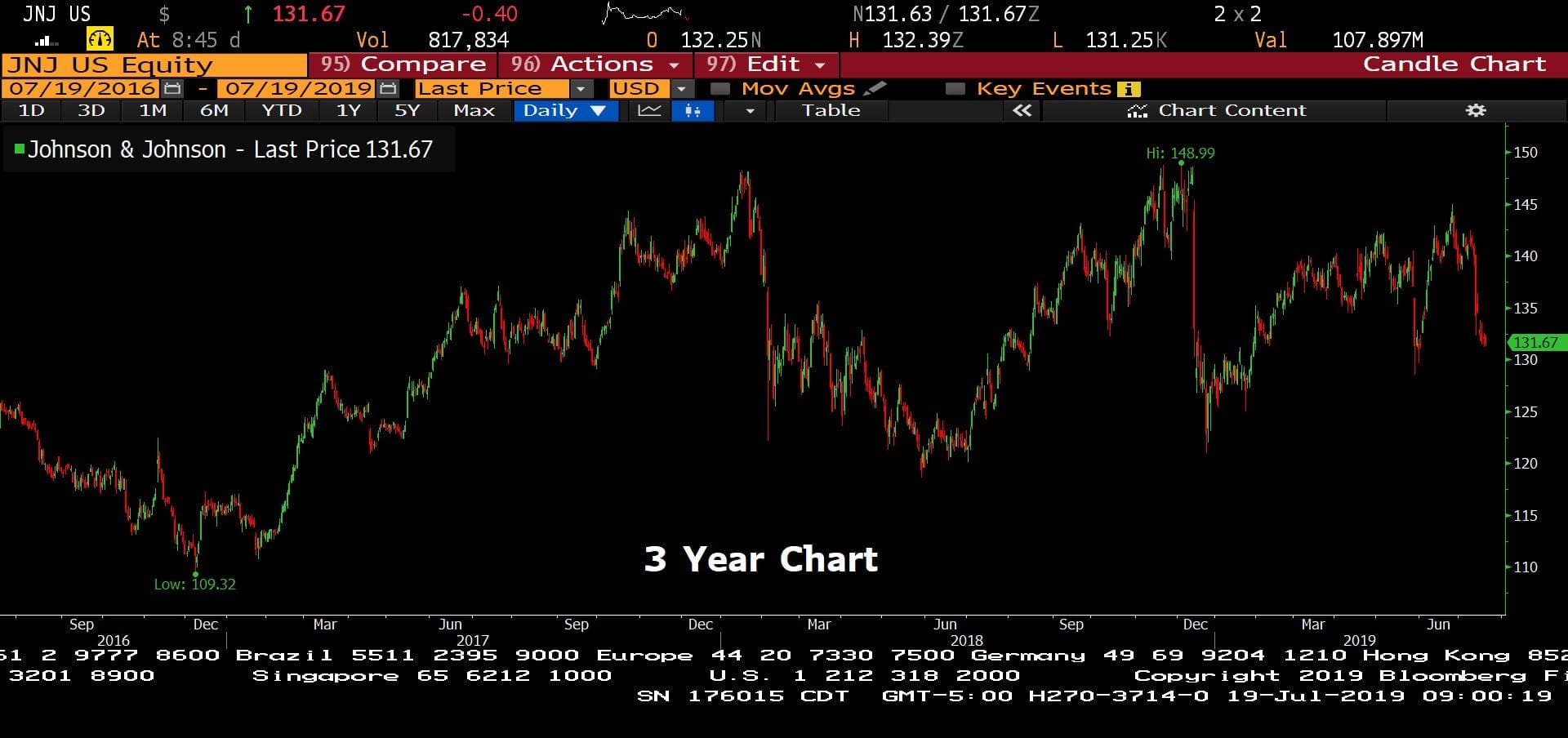 – Courtesy of Bloomberg
Kinder Morgan, Inc, & Energy Transfer, LP
(3 Years)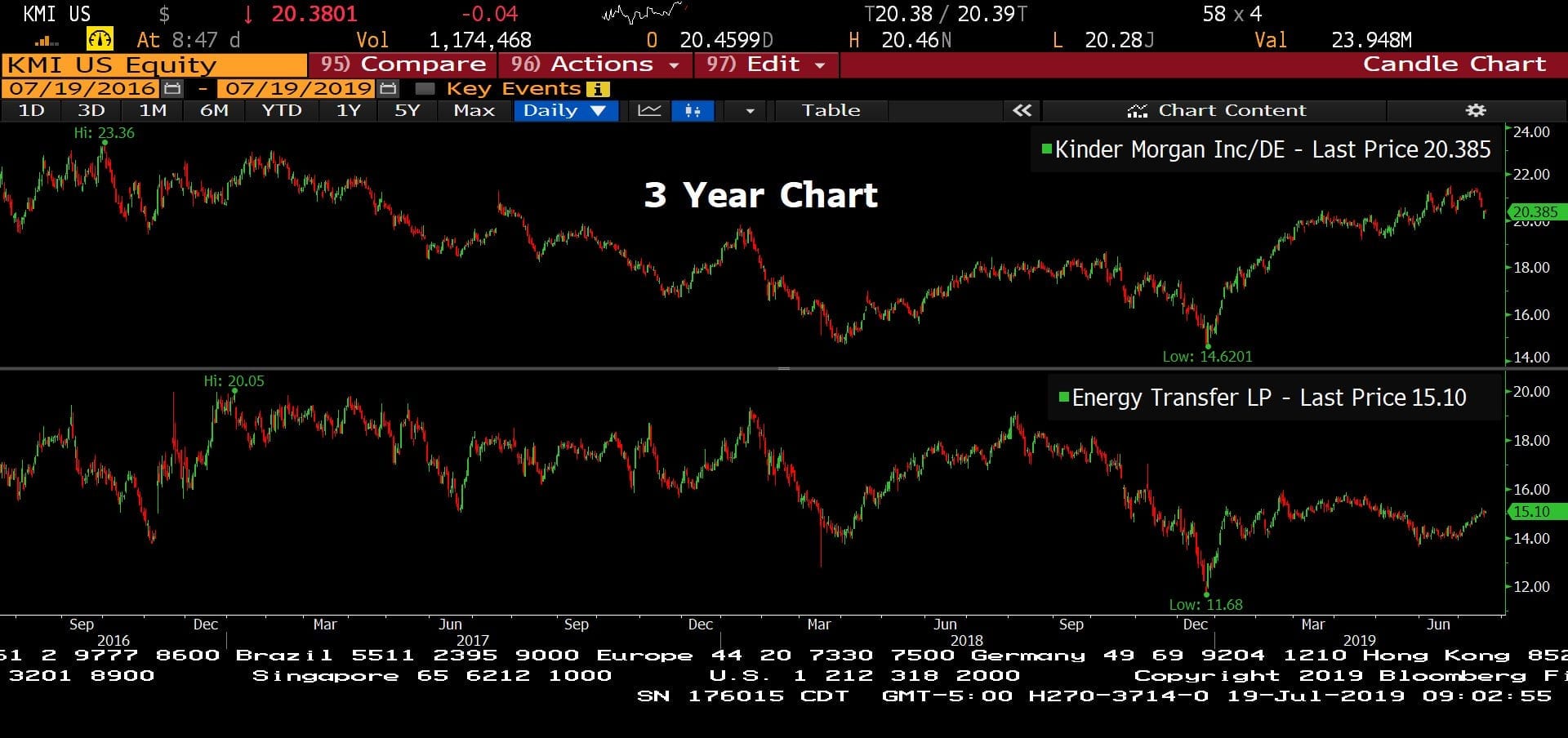 – Courtesy of Bloomberg
Headline Round Up!
*Q2 Profit Reports Coming Fast and Furious in July! What does it mean for the Markets?
*Netflix Growth Disappearing! Shareholders Pounded! What is a company worth when growth disappears? Answer: a lot less.
*Bank Earnings Frenzy! What did we learn?
*Healthcare Leading the Way! BUT: Their Industry Addiction to Opiates Could Put Them in Rehab!
*WHAAAT? JPMorgan Says 10 Year U.S. Treasury Yield Headed to ZERO. Why? What would it mean for the Global Markets?
*When is the Next "Government Shutdown" scheduled? Treasury Sec. Mnuchin (/məˈnuːʃɪn/ mə-NOO-shin) Wants a Deal So He Can Keep Borrowing. Good Luck with AOC!
*Facebook Under Fire over Cryptocurrency Libra. Delusional?
*Real Estate Boom Over?
*Overall Economy? What do the Key Measures Tell us for 2020?
Just for Fun:
*Billionaire Update: Some Fancy French Dude Claims #2 Billionaire Title Knocking Bill Gates to #3. Bezos Still #1 After Divorce. What About Putin? Could be $200 Billion #1.
*Cannabis Boom: $340 Billion Dollar Market. U.S. CBD and Hemp could be $23 Billion in U.S. by 2023.
Black Gold Rush!
*Kinder Morgan Launches Q2 Earnings Announcements Making over $500 Million!
*Kinder's LNG Project Full Steam Ahead!.
*Rango, Where Are You? Texas Water Shortage Due to Frackers!
*Iran's Bad Behavior Causes Another Oil Spike. Seized a Tanker This Week! What are They Thinking?
Profit Report!
Business Owners! Building wealth through business ownership, team career building, and wealth building for key team members.
Research Round Up!
Investors are invited to improve decision making with a comprehensive tour of global economics, indicators, and actual results.
---
Start the Process Today! Be sure to indicate what size portfolio sample you would like to see. A link will arrive when we receive your questionnaire.