Interview with Paul DeNoon
Interview with Jim Wicklund
Interview with Dory A. Wiley
Featured Research Solutions
Tune in as Spencer McGowan interviews Paul DeNoon, Director –Emerging Market Debt, senior member of the Global Fixed Income and Absolute Return teams at AllianceBernstein.
He oversees a variety of global fixed-income assets and has overall responsibility for all of the firm's Multi-Sector teams. DeNoon is also Portfolio Manager for the Next 50 Emerging Markets Fund and a member of the EM Multi-Asset Strategy Committee, the Dynamic Asset Allocation Committee and a number of other management committees. Prior to joining the firm in 1992, he was a vice president in the Investment Portfolio Group at Manufacturers Hanover Trust and an economist in the bank's Financial Markets Research Group, where he was primarily responsible for the analysis of monetary and fiscal policy. DeNoon began his career as a research analyst at Lehman Brothers. He holds a BA in economics from Union College and an MBA in finance from New York University.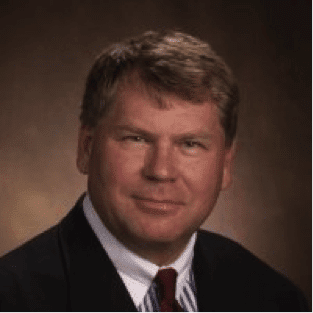 Jim Wicklund
Managing Director-Equity Research at Credit Suisse
Networth Radio welcomes Jim Wicklund this weekend, energy analyst, SMU graduate and 40 year oil industry veteran. Jim will discuss recent developments in the capital markets to include oil's impacts to Texas banks. Additionally, he will be appearing at the upcoming Commerce Street Capital Banking Industry Conference on April 28th, at the Four Seasons Las Colinas.
Click here to register for Commerce Street's 14th Annual Banking Conference!
President & CEO of Commerce Street Holdings, LLC, the holding company for Commerce Street Capital, LLC ("CSC"), a FINRA-regulated broker/dealer and Commerce Street Investment Management, LLC ("CSIM"), an SEC-registered investment advisor. Since co-founding the firm in 2007, his primary focus has been the creation and management of investment funds that specialize in financial institutions and related derivatives.
Mr. Wiley serves on the Boards and Investment Committees of CSIM's investment funds. He formerly served as a member of the Board of Trustees of the Teacher Retirement System of Texas, an approximately $100 billion pension fund where he was Chairman of the Investment Committee.
Mr. Wiley has over 20 years of experience in commercial and investment banking and investment management. Prior to his current position with Commerce Street, Mr. Wiley was President of SAMCO Capital Markets, LLC, which he joined in August, 1996. Prior to SAMCO, he was Vice President and Manager of the Financial Institutions Group at Rauscher Pierce Refsnes, now RBC Capital Markets.
Mr. Wiley often lectures on bank-related topics for universities, seminars and conferences. He has testified as an expert witness on bank and securities valuations, has written articles for various banking periodicals and has been quoted extensively in the media. He is a member of the AICPA, Texas Society of CPAs, the Dallas Society of Financial Analysts, the National Association of Certified Valuation Analysts, and the CFA Institute. He also serves on several charitable boards.
Mr. Wiley received a BBA in Finance and Accounting from Texas Tech University, and an MBA from Southern Methodist University.