Slowing global growth was the theme during the Mini Panic of 2018, the first Bear market since the crisis and the quickest bear since 1987. Anxiety levels of investors in the 2018 Mini Panic reached a frenzy at the lows of Christmas Eve. With the benefit of hindsight, many investors are regretting overreactions that included failing to scoop up bargains and even selling into irrationally low prices.
What would have made a key difference for long term investors? Confidence comes with great research, excess portfolio cash flow, and a long term well founded goal to maximize outcomes with reliability.
This weekend's NetWorth Radio program shreds the salacious headlines into fertilizer for great portfolios. 
Throughout the 4th quarter of 2018, we emphasized in each broadcast the bargains to accumulate, where appropriate, in Global High Yield bond funds and Energy Infrastructure. These high cash flow assets led traditional Fixed Income and Equity Index allocations in the current 2019 rally. Anxiety and fearmongering often correspond to bargains!
Dow Jones Industrial Average (Approx. 3 Years)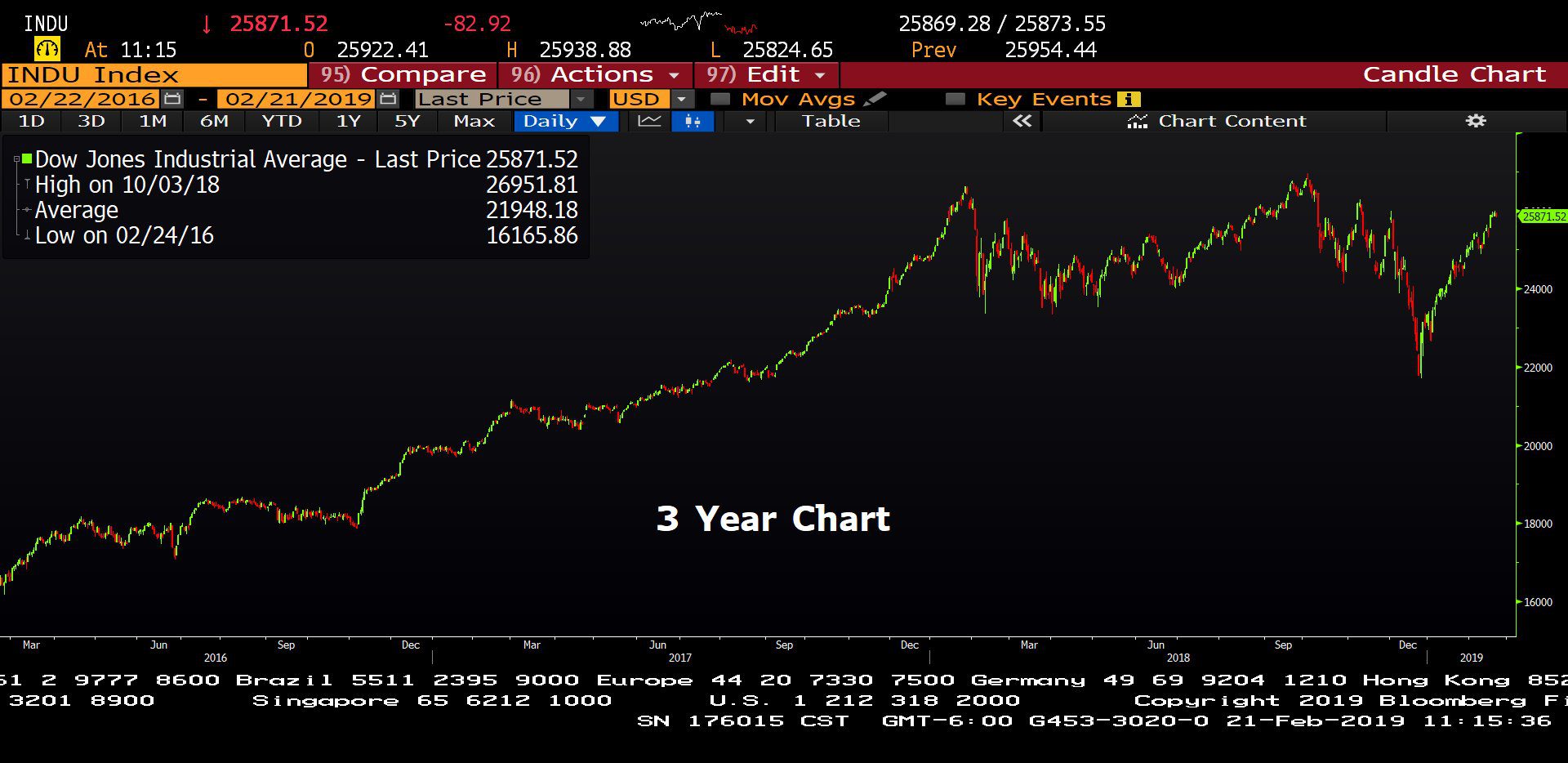 -Courtesy of Bloomberg
C.B.O.E. Short Term Interest Rate Index & 30 Year Treasury Bond Yield Index (Approx. 3 Years)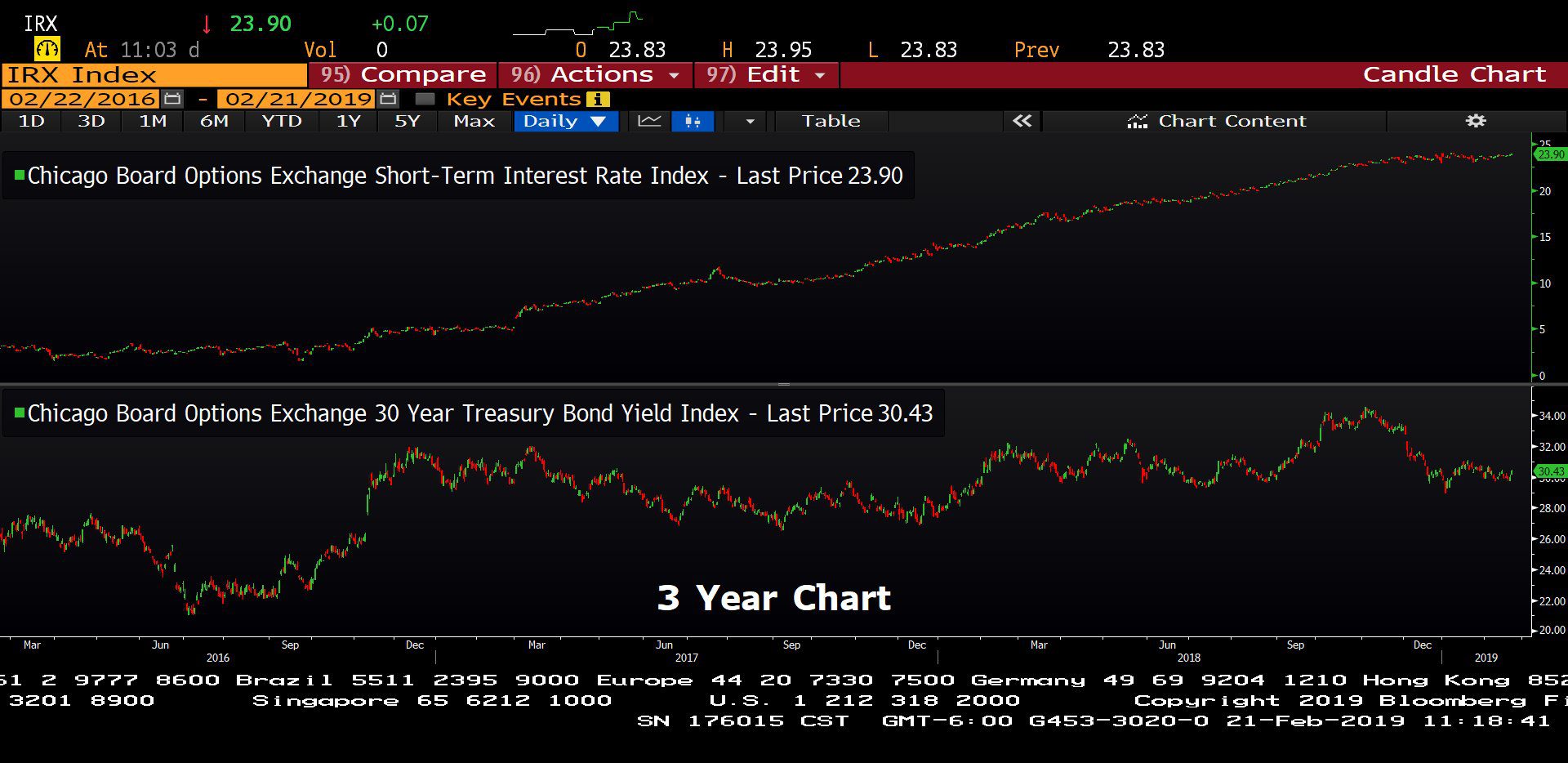 -Courtesy of Bloomberg
World Interest Rate Probability – United States (03/20/2019 – 01/29/2020)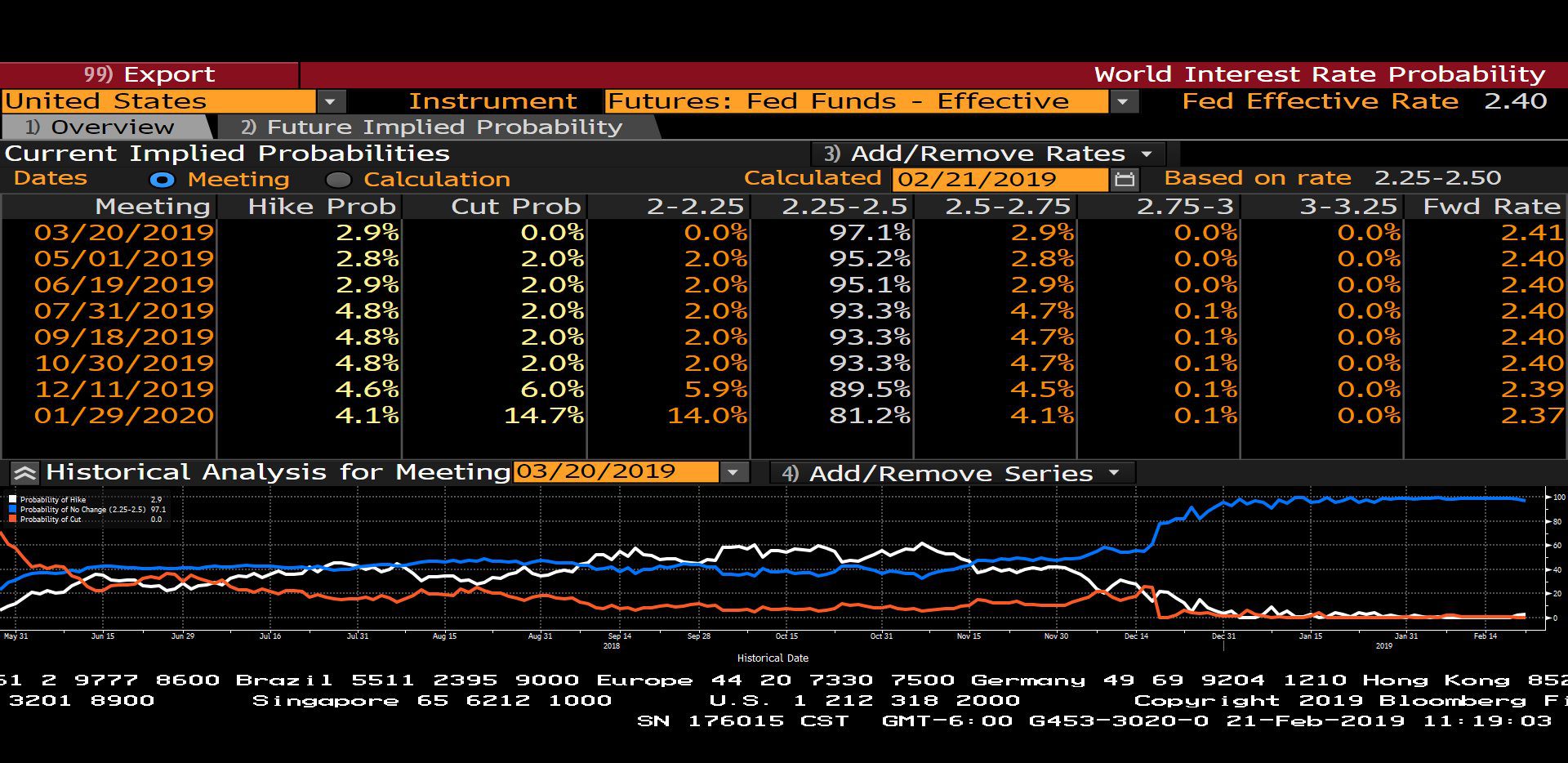 -Courtesy of Bloomberg
Caterpillar, Inc. & Lennox International, Inc. (Approx. 20 Years)
-Courtesy of Bloomberg
Headline Round Up!
*Dow Rises to Within 4% of ALL TIME HIGH?!

*Boeing ALL TIME HIGH! Airbus Grounded by A380 Nix.

*Nike Slipped After Shoe Split!

*Retail Ice Age: Payless ShoeSource Files for Bankruptcy.

*Fed Confirms What NetWorth Radio Said in December! Thank you Bloomberg.

*China is Hungry! $30 Billion from U.S. Agriculture Products Proposed.

*Oil! $57 Per Barrel!

*What is The Real Story on U.S. Oil Imports and Exports?

*Energy Transfer Scheduled for Upgrade!

*Kinder Morgan Upgraded to Investment Grade!

*KKR and Blackstone Private Equity Focused on Energy Infrastructure.

*Microsoft Says Russian Hackers Targeting European Think Tanks!

*Tesla General Counsel Quits After Just 2 Months?!

*Walmart Challenging Amazon.

*New York Blows the Amazon Deal! How 'bout Dallas? Thank You AOC!

*Lyft IPO: Beware the IPO.

*Apple and Goldman Sachs Teaming Up for iPhone Based Credit Card.

*Buffet has Cash. Can't Find Anything Big to Buy!
Research Round Up!
Investors are invited to improve decision making with a comprehensive tour of global economics, indicators, and actual results.
---
Start the Process Today! Be sure to indicate what size portfolio sample you would like to see. A link will arrive when we receive your questionnaire.