As heroic rescue efforts were underway, the impressive stories of Cajuns and Texans dedicating themselves as well as their boats to saving lives motivated the nation to briefly unite.
The financial market impact began over a week ago and continued through Labor Day weekend:
Gasoline Spikes on Shortages!
Refinery Outages Unprecedented!
Crude Oil Plummets with No Where to Go!
Caterpillar Surges!
Insurance Companies Slammed! (Gasoline September Futures 1 yr.)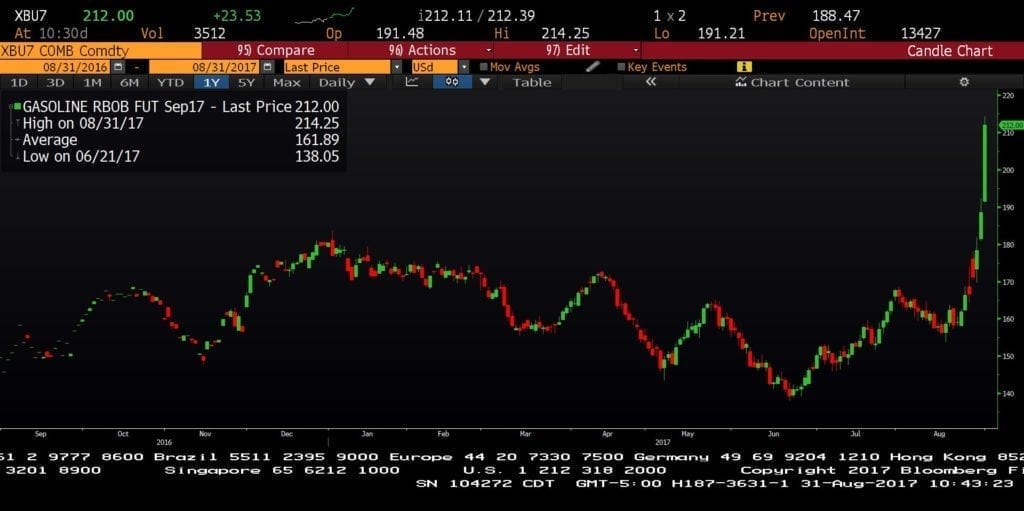 Insurance Companies Slammed! (Department of Energy Crude Oil Total Refinery Input Data 10 yr. approx.)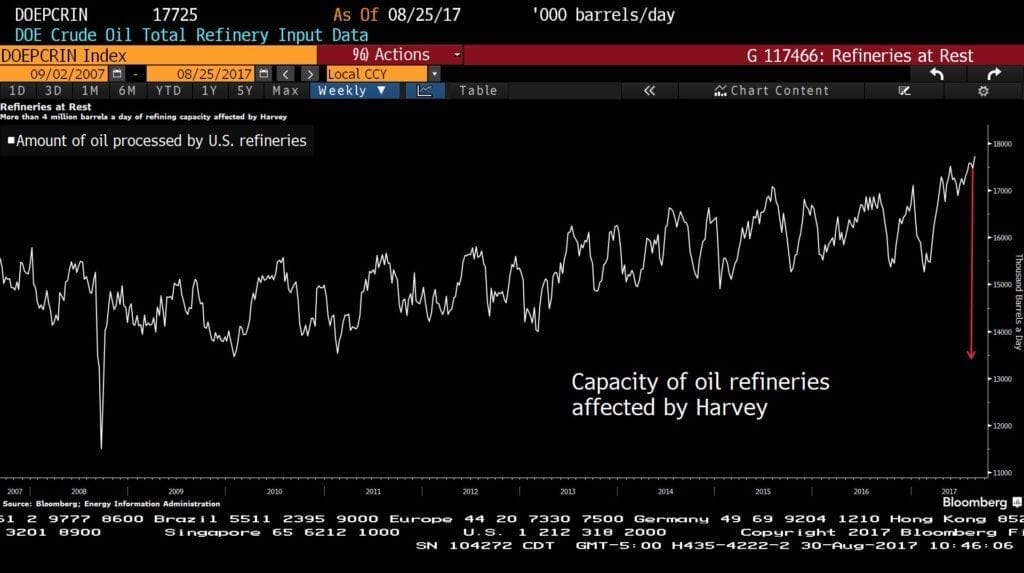 Crude Oil Plummets with No Where to Go! (Crude Oil Futures 1 yr.)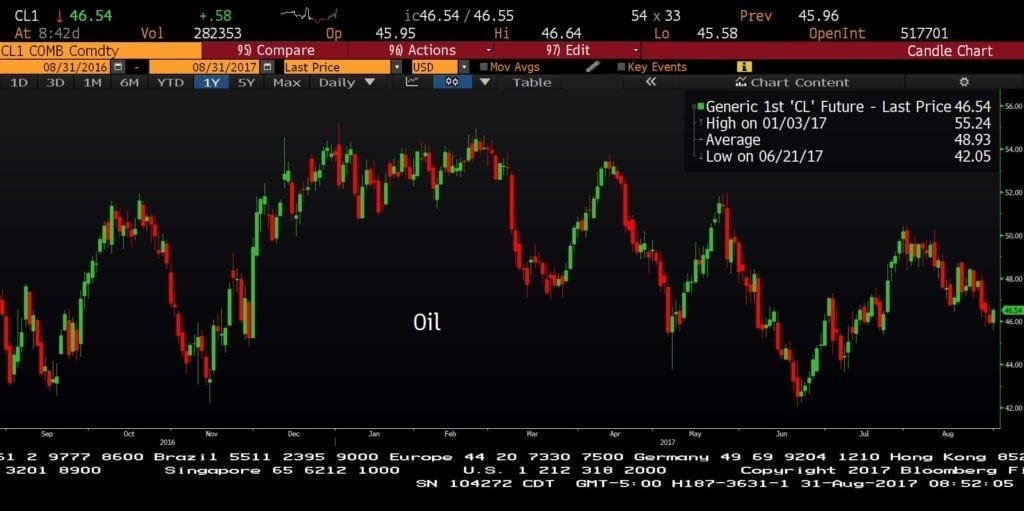 Caterpillar Surges! (1 yr.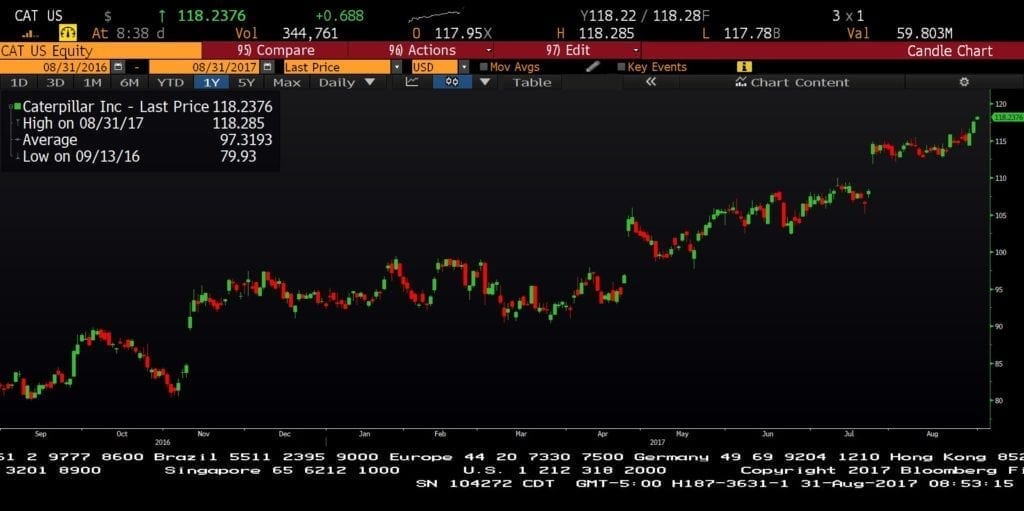 Insurance Companies Slammed! (S&P 500 Property and Casualty Insurance Sub Industry GICS Level 4 Index 6 mo. approx.)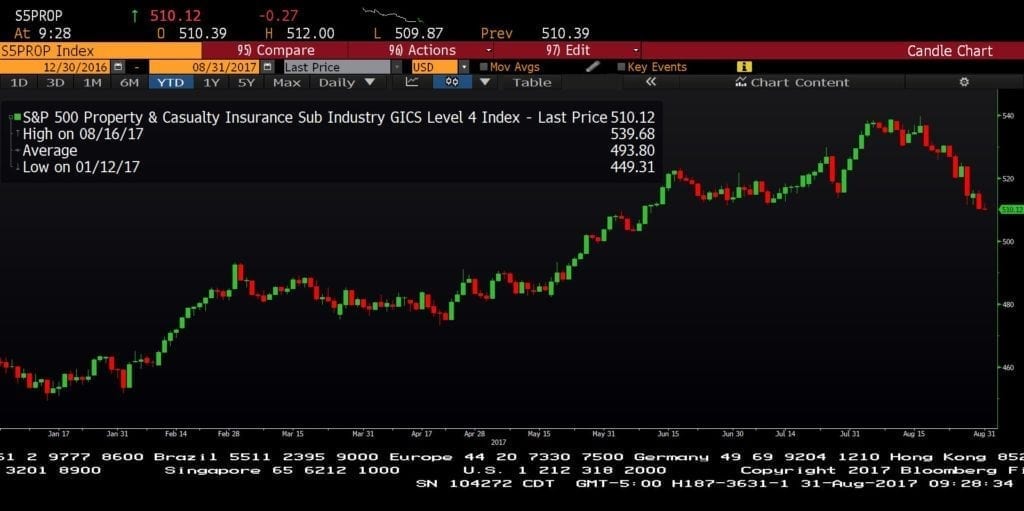 Long Interest Rates Down! (Chicago Board Options Exchange 10 yr. Treasury Index and the Chicago Board Options Exchange Short-Term Interest Rate Index 1 yr.)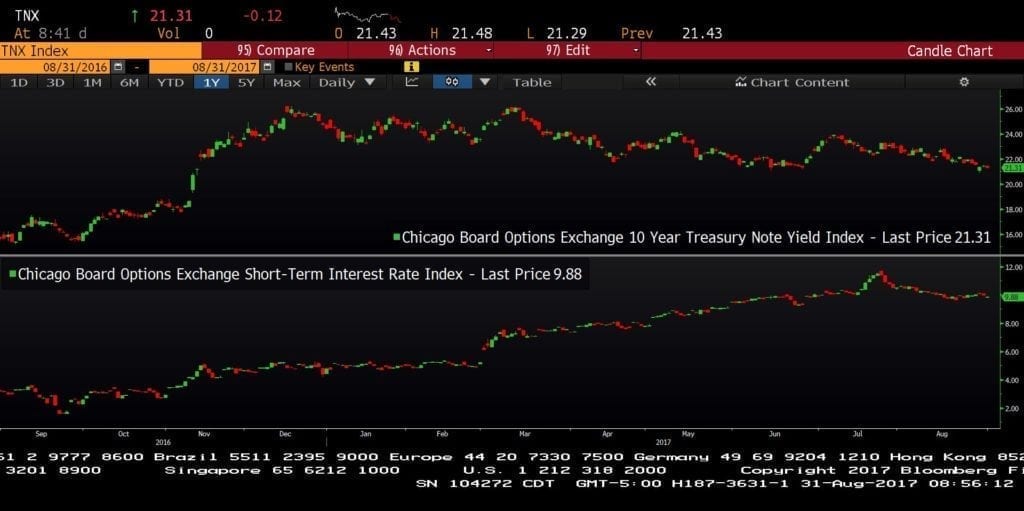 NetworthRadio provides a unique combination of financial with research intelligence designed to take investors to the next level of expertise in successful decision making. Join us for this week's powerful broadcast. Keep that pen out!
Headline Round Up!
Deluge: Texas Refineries Hit by Tropical Storm Harvey!
Saudi Owned Motiva Refinery Flooded.
Exxon Mobil Substantially Impaired.
Gasoline: How High Can it Go? $3.00 Next Week at the Pump?
Great Economic News
ADP: 237,000 New Jobs Created in August
Economic Growth 3%!
Consumer Spending Up 3.3%
Inflation Low at 1%!
Home Prices in Dallas Up 7.66%, 3rd out of 20 Cities.
Big Biotech Merger: Gilead Flies a Kite for $11.9 Billion.
Amazon Slashes Whole Foods Prices Up To 50%.
North Korea: Financial Markets Shrug Off Little Kim's Japan Provocation. Dow 22,000 Again.
Best Buy Results Best in 7 Years.
Profit Report
MGAM Important Strategy Updates:
Surprising profit growth
Harvey's petroleum and construction industry impact
What to do between now and Halloween
Dividend research and strategy.
Trustee Bootcamp and your heirs.
Why Should I Retain The McGowanGroup?
From your initial visit to the office to each interaction with our team, you will find us devoted to the sacred missions of excellence in service and superior client profits.
The Differences from other Advisors:
Automated Performance Tracking
Disciplined Review Cycles
Portfolio Strategy Updates
The Ability to Delegate as well as Improve Education
Investment Committee Research
Devotion to High Cash Flow Assets
Access to All Team Members
Advanced Financial Planning, Estate Planning Coordination and Execution, and Tax Planning Coordination with your CPA.
Featured Research Solutions:
Investors are invited to improve decision making with a comprehensive tour of global economics, indicators, and actual results.
Why Long Rates May NOT Increase!
What Every Investor Needs to Know About Fixed Income Definitions and Categories.
Estate Planning Attorneys
Start the Process Today! Be sure to indicate what size portfolio sample you would like to see. A link will arrive when we receive your questionnaire.