A longstanding investor term is "Climbing The Wall of Worry"

.

What does it mean and how can the concept help us?
A client that I have served for 15 years, through two Bear Market cycles, called this week asking, "Should I go ahead and cash in now?"
Many of us remember the Tech Wreck of 2001 and 2002 as well as the Crisis of 2008. Lamentation of not selling became a time national investor cult as the few who "went to cash" taunted with shadow joy those less fortunate. The portfolios of 1999 and 2007 had been overweight with overpriced tech stocks and bank stocks respectively. It was a game of overpaying for a house of cards whose only solution was to bail out first.
What was the better solution? This week's NetWorth Radio program presents longer term strategies that address the strategies not dependent on playing timing roulette in overpriced assets. Join us and be empowered to make great decisions.
Speaking of worry! It is tax time. Just so you know, if you are a McGowanGroup client, congratulations, your CPA will get everything they need in a secure document vault link with team support for their questions. In other words, we got this and you don't have to gather anything concerning the assets that are held with McGowanGroup utilizing Pershing as our third party custodian.
Dow Jones Industrial Average Index (Approx. 5 Years)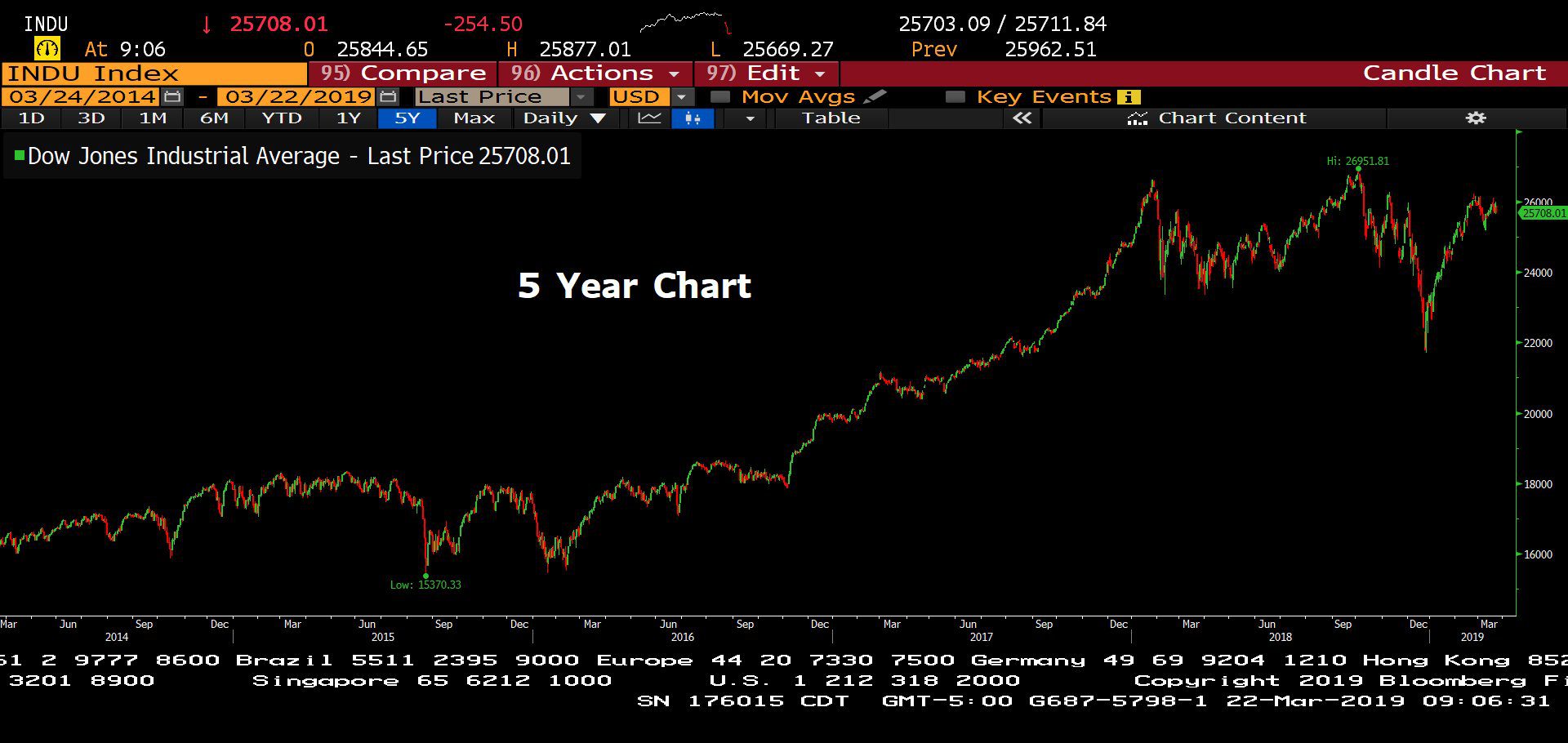 -Courtesy of Bloomberg
C.B.O.E. 10 Year Treasury Note & 30 Year Treasury Bond Indexes (Approx. 10 Years)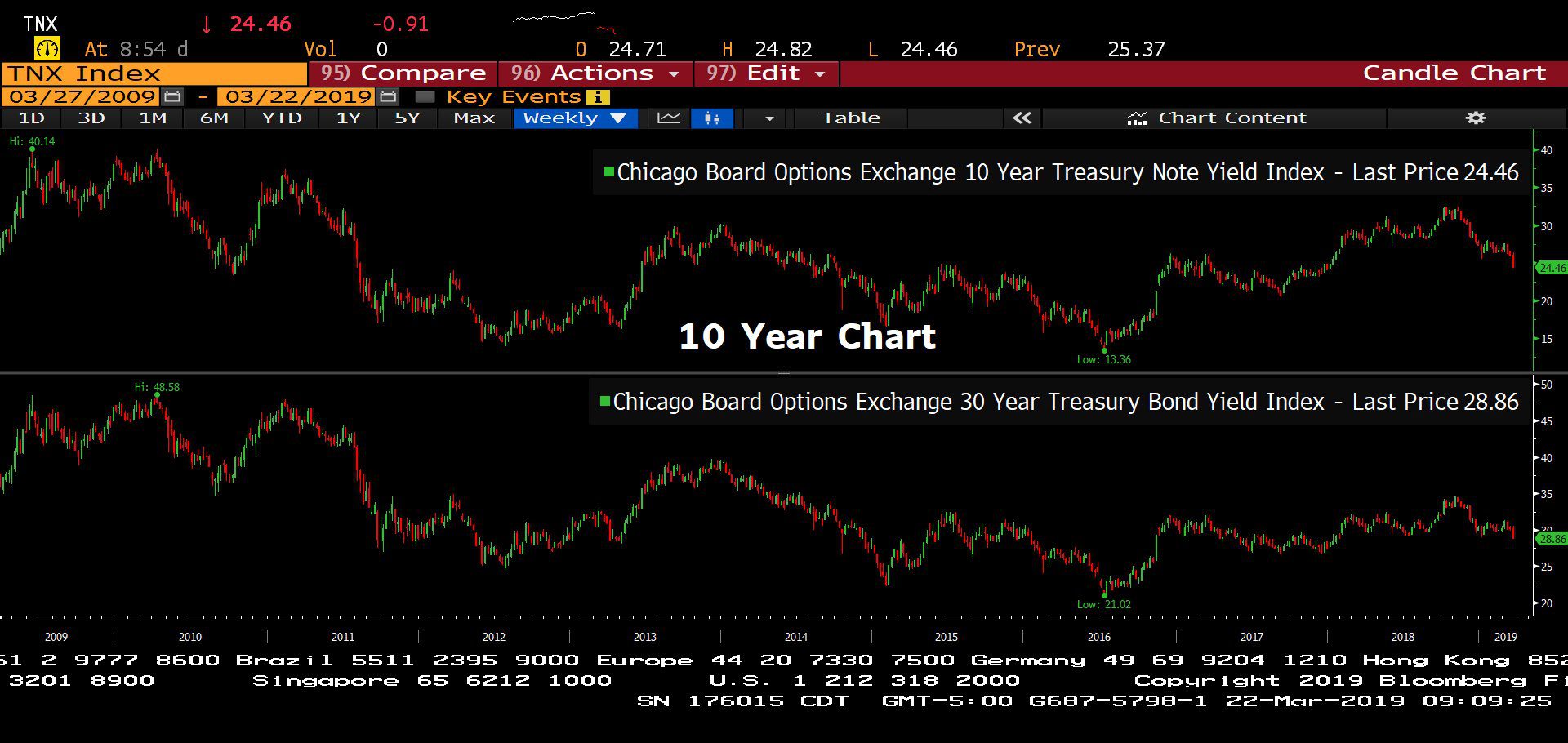 –Courtesy of Bloomberg
World Interest Rate Probability – United States (05/01/2019 – 01/29/2020)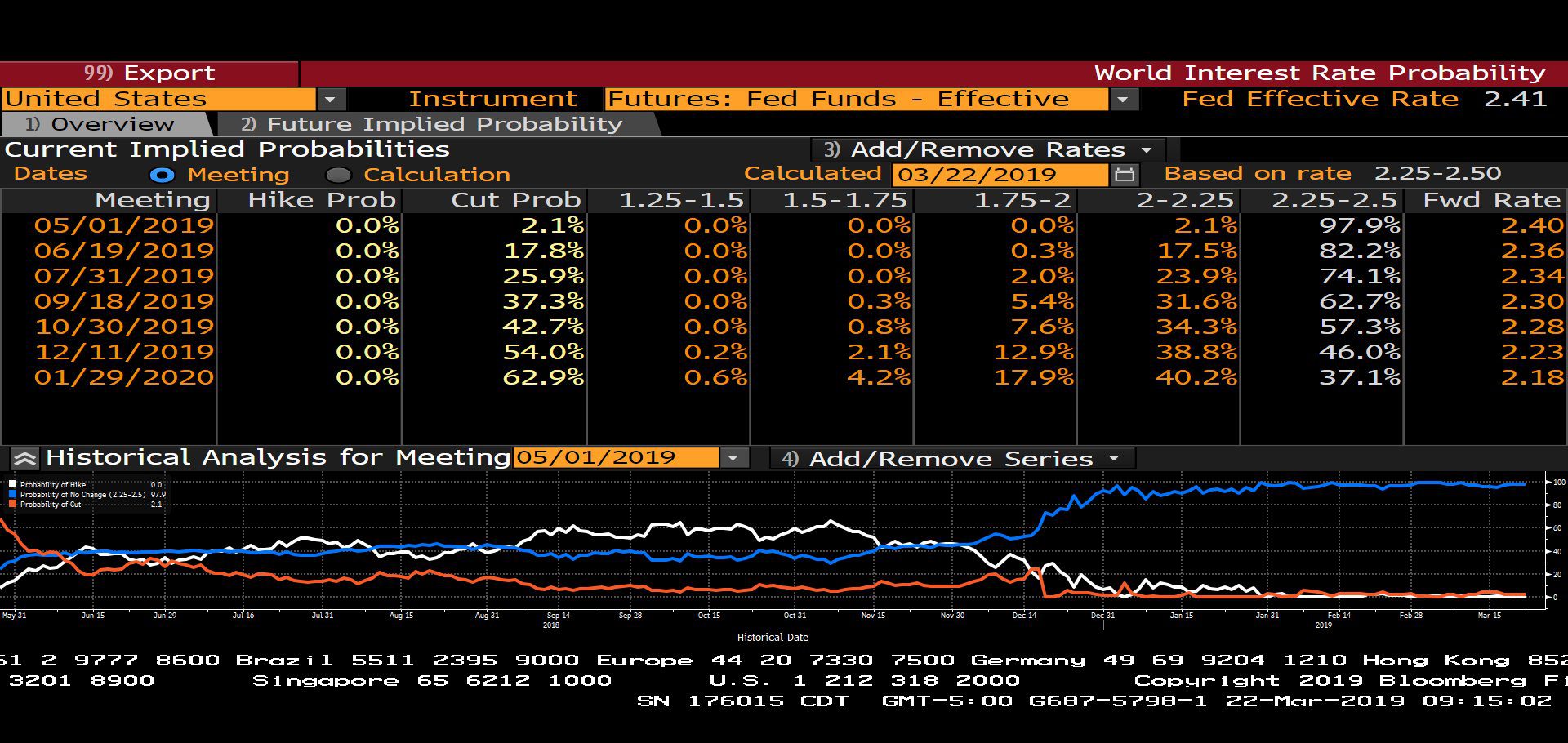 -Courtesy of Bloomberg
Bankrate.com – U.S. Home Mortgage 15 Year & 30 Year Fixed Rates (Approx. 5 Years)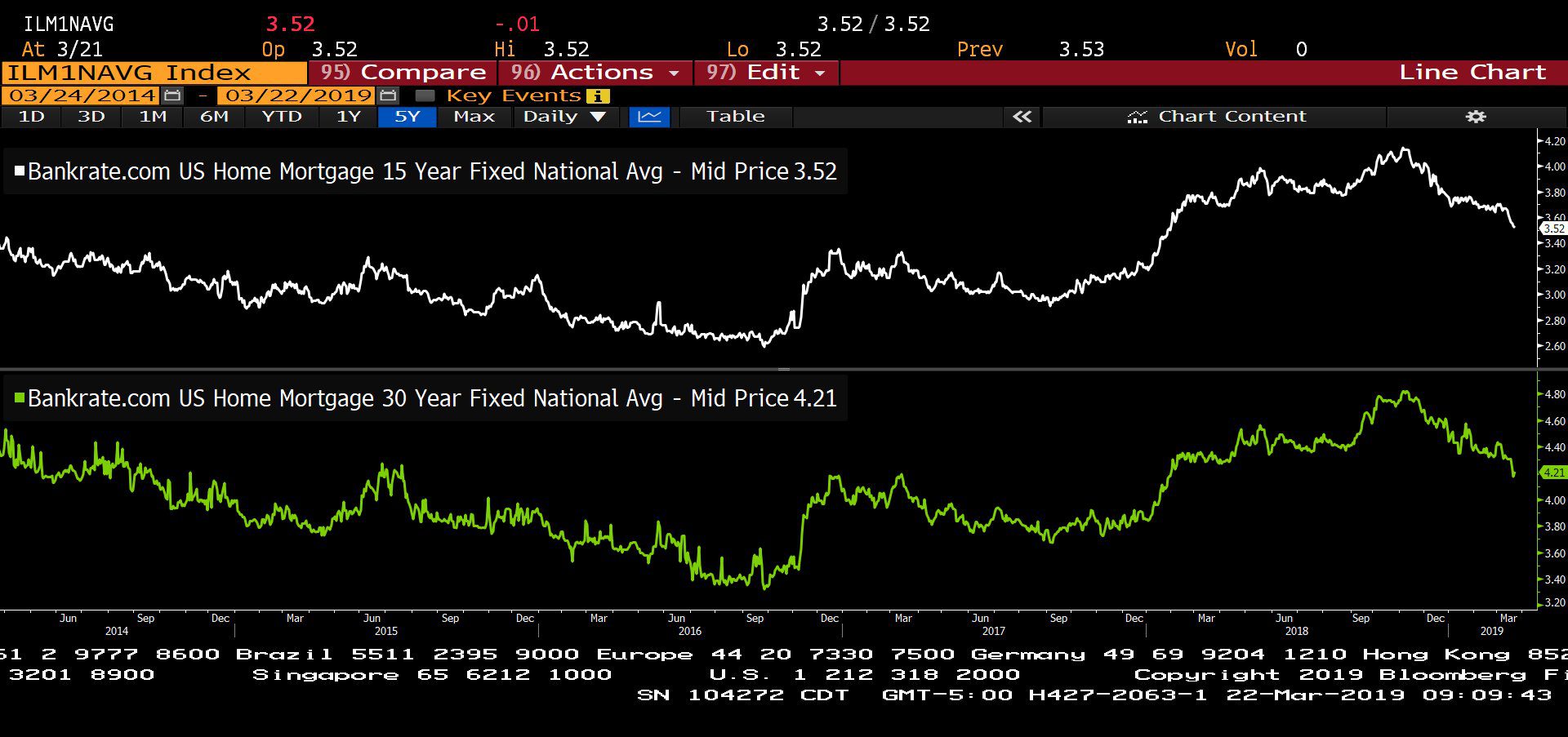 -Courtesy of Bloomberg
Lennox International, Inc. (Approx. 5 Years)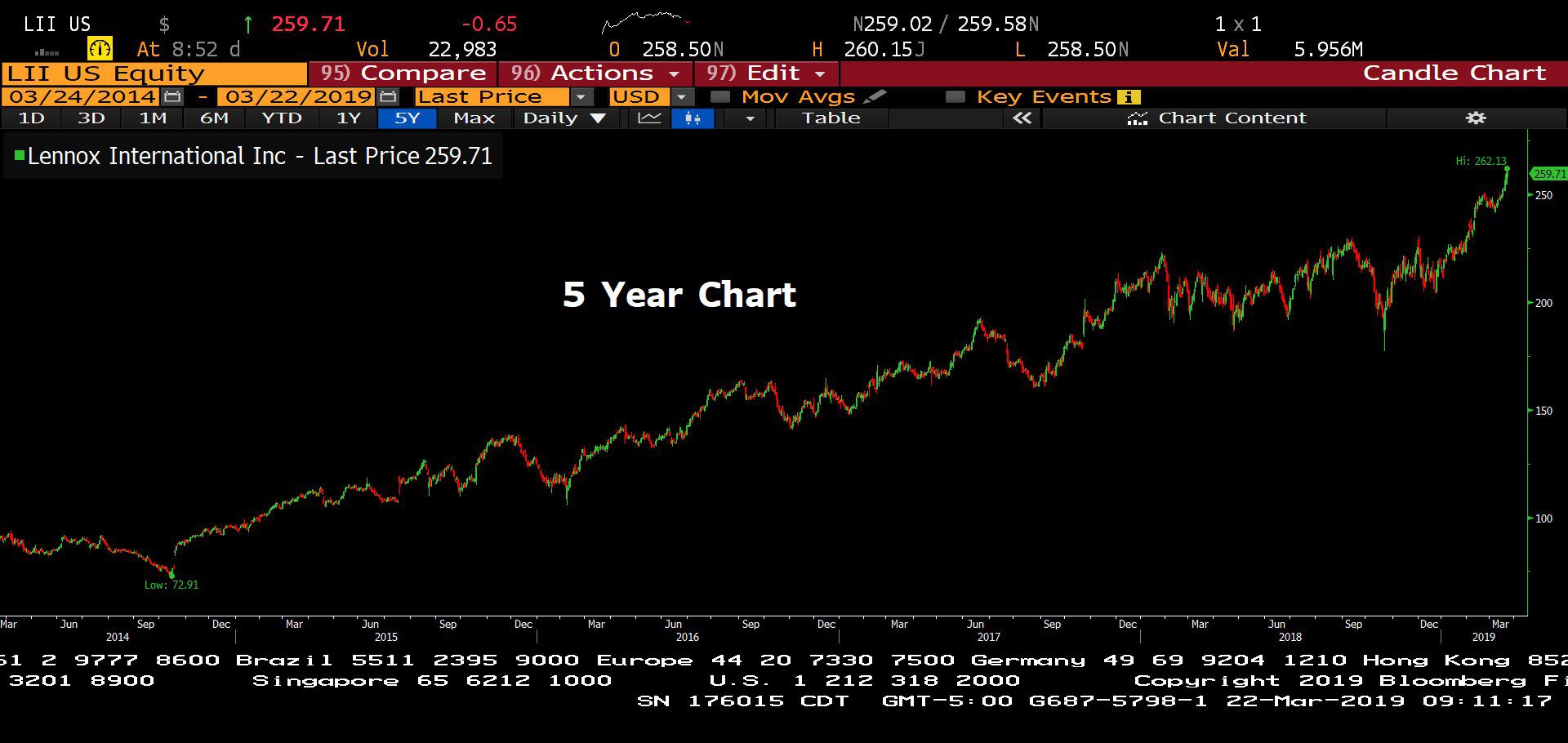 -Courtesy of Bloomberg
Biogen, Inc. (Approx. 5 Years)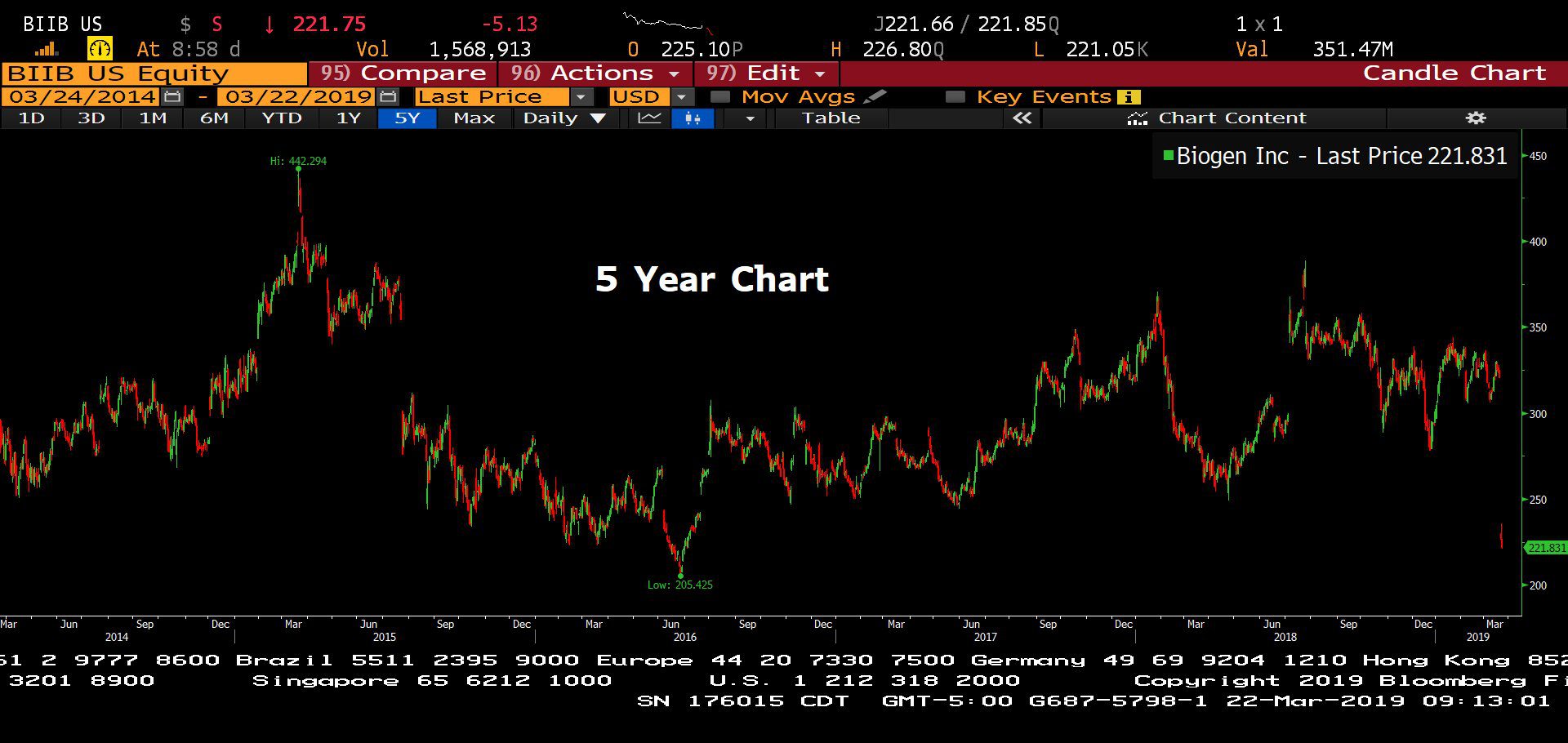 -Courtesy of Bloomberg
Headline Round Up!
*Oil Powers Above $60!
*Oil Demand Seen Rising Steadily For At Least 15 Years? When do electric cars displace demand?
*LNG Powering Global Cleaner Energy. Updates from Permian Projects and Canadian Export Evolution.
*Houston! We Have an Advantage!
*Texas Accounts for 80% of U.S. Crude Oil Shipments.
*Enterprise Products Building an Offshore Terminal for Exports.
*Fed Release: No Rate Hikes in 2019! We said this back in December! How did we know? What does it mean for investors?
*30 Year Mortgage Offers Fall Below 4%
*Emerging Market Currencies Soar! Where are the opportunities?
*Waiting for a Lyft? March 29th is an opportunity to overpay?
*Biogen Loses $28 Billion in Value in One Day!
*Charlotte's Web of Antiquated U.S. Law Has Canadian Companies Ready to Move to U.S. Equity Markets. BlackRock Buys Dispensary Operator. Hemp Coming to CBD. Federal Conundrum.
*Peloton Hit with Royalty Lawsuit! IPO in Question.
*Aussie WAAAX Tech Index Trounces FAANGs!
*Dallas' Hilltop Leading the Charge for Muni Liquidity.
Profit Report!
Would you be thrilled at retirement if your advisor said, "Good news, I ran a Monte Carlo simulation for all your money and it says we have a 75% chance at success?" 
Who is Murphy and why did he make that stupid Murphy's law?
What is the "Me Effect?" Who is Preston James?
Why does it seem like great Bonds go way down every time I buy them?
When do I add to Bonds? When do I add to Stocks?
Are Bonds boring?
Why does it seem like Stocks go down every time I buy them?
Research Round Up!
Investors are invited to improve decision making with a comprehensive tour of global economics, indicators, and actual results.
---
Start the Process Today! Be sure to indicate what size portfolio sample you would like to see. A link will arrive when we receive your questionnaire.