Dow Jones Industrial Index and C.B.O.E. Volatility Index 
(90 Days from 11/16/2017)
-Courtesy of Bloomberg LP
C.B.O.E. Volatility Index (Approx. 12 years)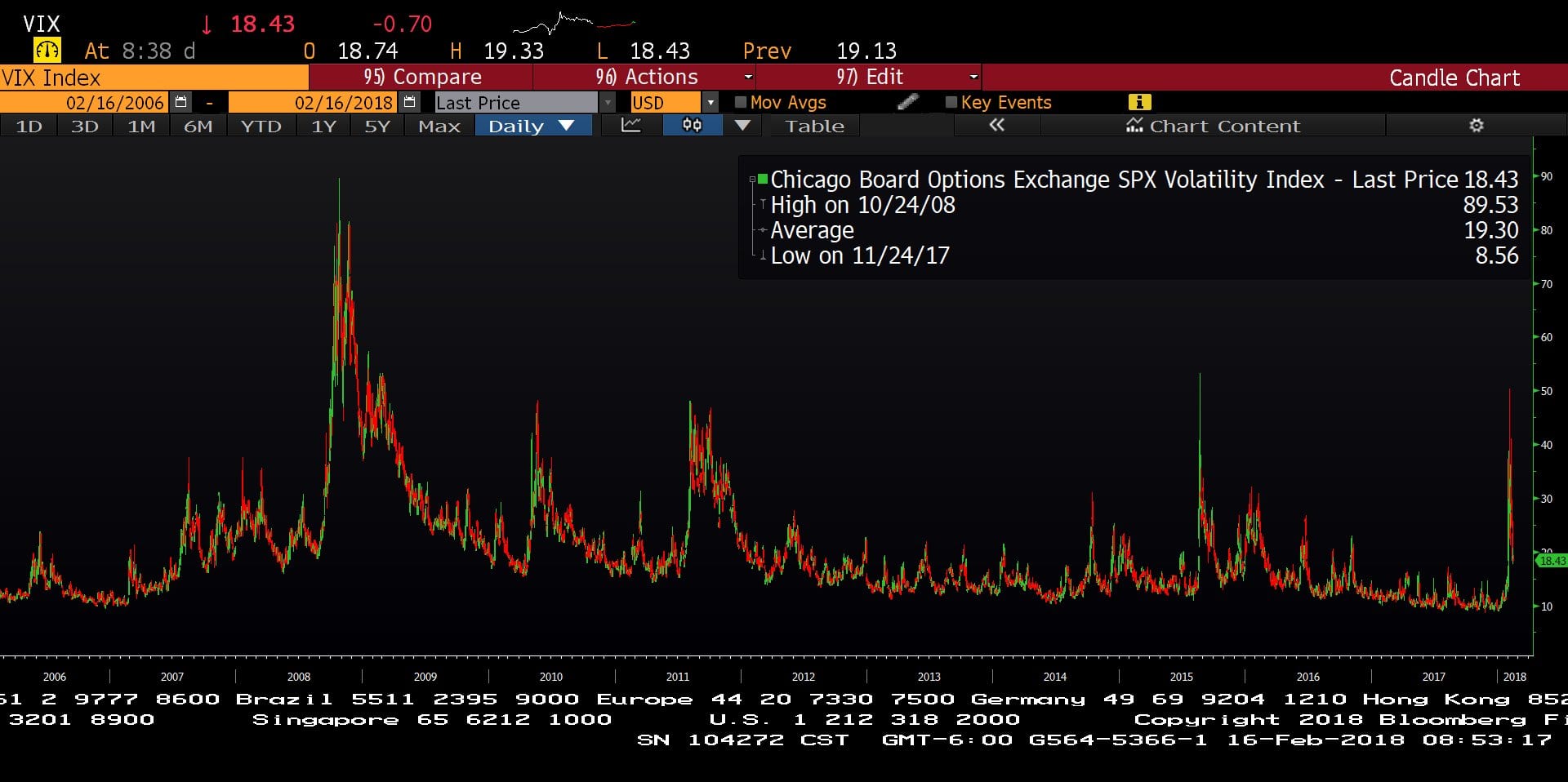 -Courtesy of Bloomberg LP
C.B.O.E. Short Term Interest Rate Index and C.B.O.E. 10 Year Treasury Note Yield Index (Approx. 5 years)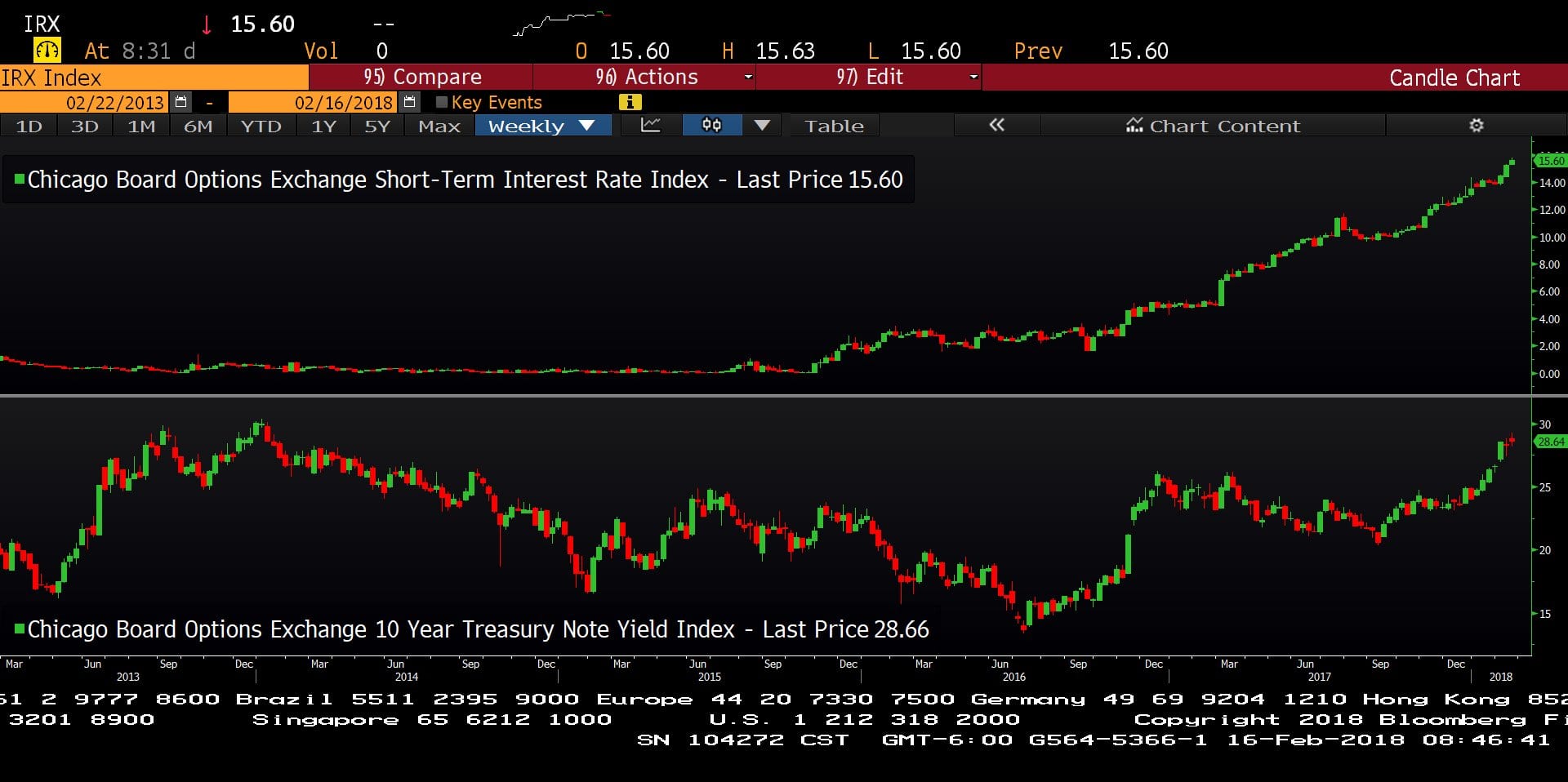 -Courtesy of Bloomberg LP
Alerian MLP Index (Approx. 10 years)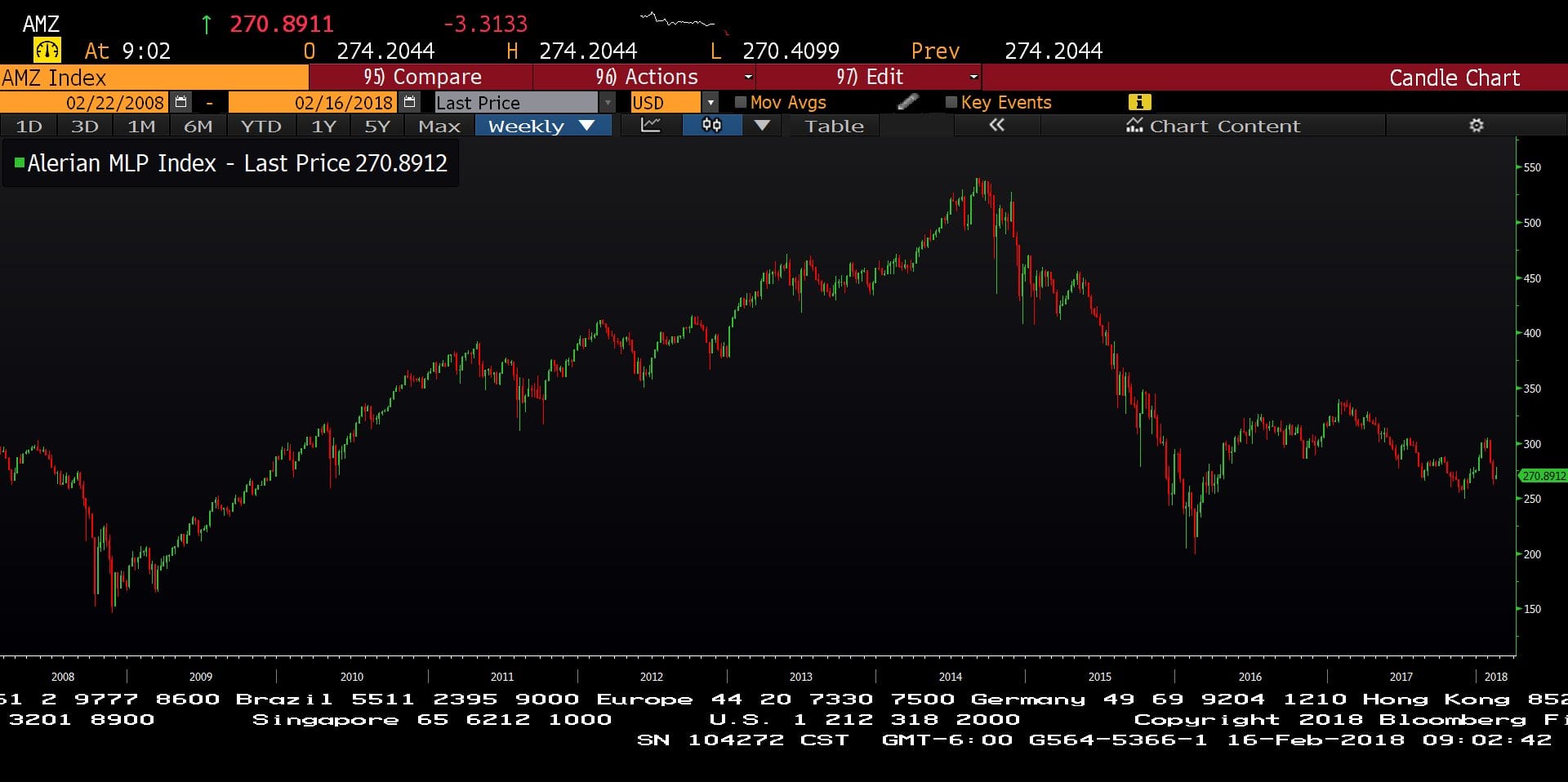 -Courtesy of Bloomberg LP
Alerian MLP Index (90 Days from 11/16/2017)
-Courtesy of Bloomberg LP
Headline Round Up!
---
*S&P Best 5 Days Since 2001!
*VIX Forward Volatility Plummets! Smooth Ride Ahead?
*Highest Mortgage Rates Since 2014!
*Shale Output Growing as Much as When Oil Was $100. Oil Price Rebounds!
*Energy: The Place NOT to Be!
*Fracking Sand Shortage?
*MLP Crossover Point?
*Inflation Reports Spike. What it means for Fixed Income strategy and Inflation strategy.
*Goldman's Rate Forecast.
*Dallas Real Estate Updates: Crane Capital of US.
*Pioneer Natural Resources New Headquarters.
*Health Care Inflection Points: Buffet Takes a Stake in Israeli Generic Maker TEVA and Amazon Becoming a Major Hospital Supplier.
*Fossil Bounces Why! A Lesson for Investors.
*Cisco Surges to 17 Year High.
*Total Publicly Traded Companies 8,000 Companies in 1996 Down to 4,300 by 2016. Pension Funds May Use More Private Equity.
Profit Report:
---
The next recession: Dalio's insights?
What are the risks in equity and bonds going forward?
What is rebalancing?
How did rebalancing contribute to the correction?
What does this tell us about 2018 strategy?
What is a range bound market?
What are the risks in equity and bonds going forward?
Featured Research Solutions:
---
Investors are invited to improve decision making with a comprehensive tour of global economics, indicators, and actual results.
---
Start the Process Today! Be sure to indicate what size portfolio sample you would like to see. A link will arrive when we receive your questionnaire.