January 2019 Update and Good News!
What happened after Christmas Eve? The "Mini-Panic of 2018" appeared to have run its course and tax loss selling essentially ended. Bloomberg reported that the probability of any further short term rate increases essentially disappeared and was a replaced by the potential for a short term rate cut.
High cash flow investments, discounted High Yield bond funds and Energy Infrastructure, began to rally with price gains that exceeded broad market increases. The bond fund cycle after the Federal Reserve rate increase posture ends, provides 18 months of potential appreciation back towards par values.
The Energy Infrastructure appears to have strong gain potential for the next 5 years especially with recent progress in revenue and earnings for most of the group.
The Team That Cares!
---
The McGowanGroup's devotion to your success advances this week with our onboarding of the newest bright talent, Harrison Smith!
The 2018 addition of Joyce Cheng and the 2019 addition of Harrison Smith demonstrates our commitment to clients who call in, walk in, or email us will be guided by an intelligent team member with a vested interest in their success and satisfaction.
This devotion to Excellence In Service is also a key factor in long term investing success. When Markets are in free fall like the Q4 mini panic, the ability to call in for a briefing and action plan often results in adding superior bargains at the right time.
Dow Jones Industrial Average (Approx. 6 Months)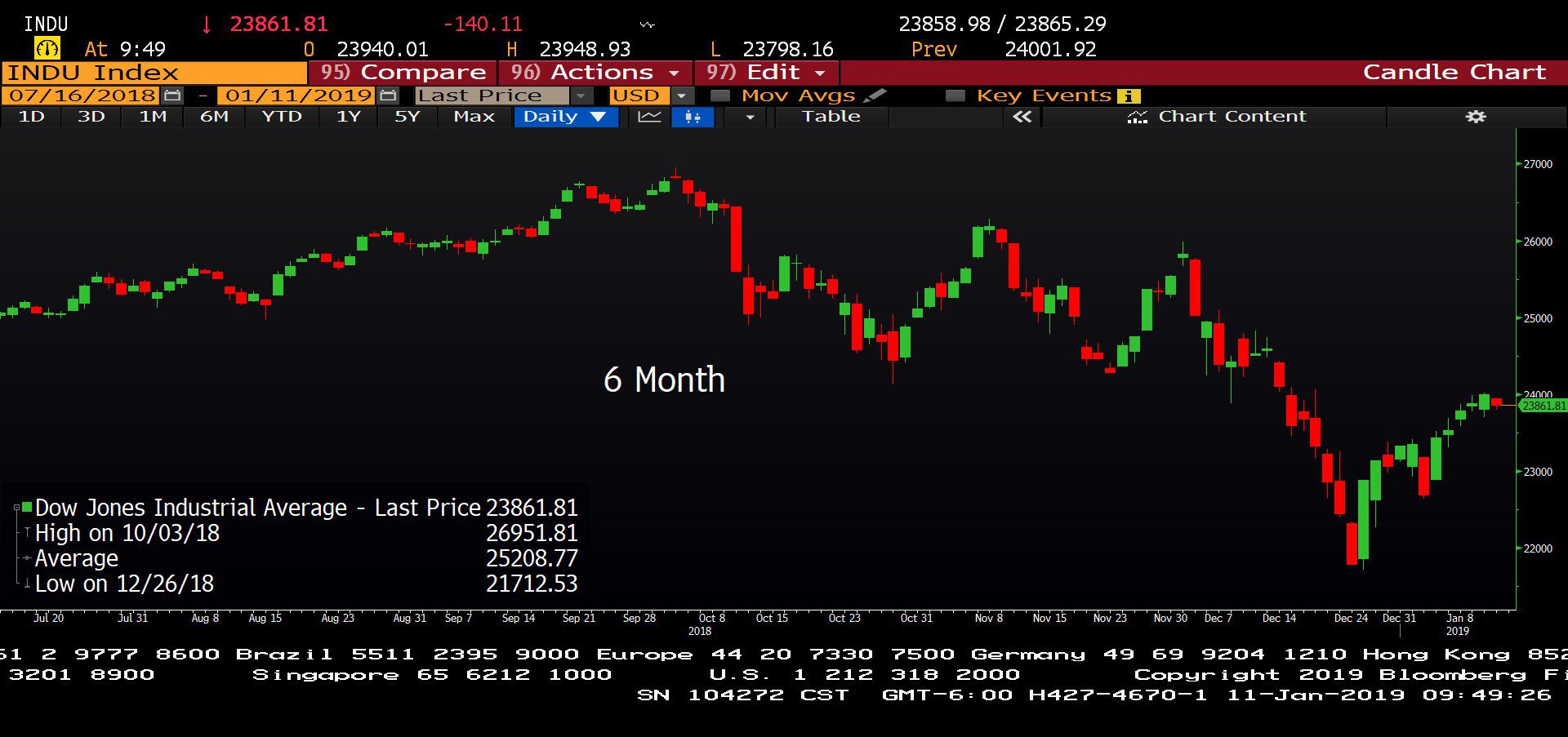 -Courtesy of Bloomberg
iShares JP Morgan Emerging Markets Bond ETF (Approx. 6 Months)
-Courtesy of Bloomberg
U.S. Crude Futures (Approx. 6 Months)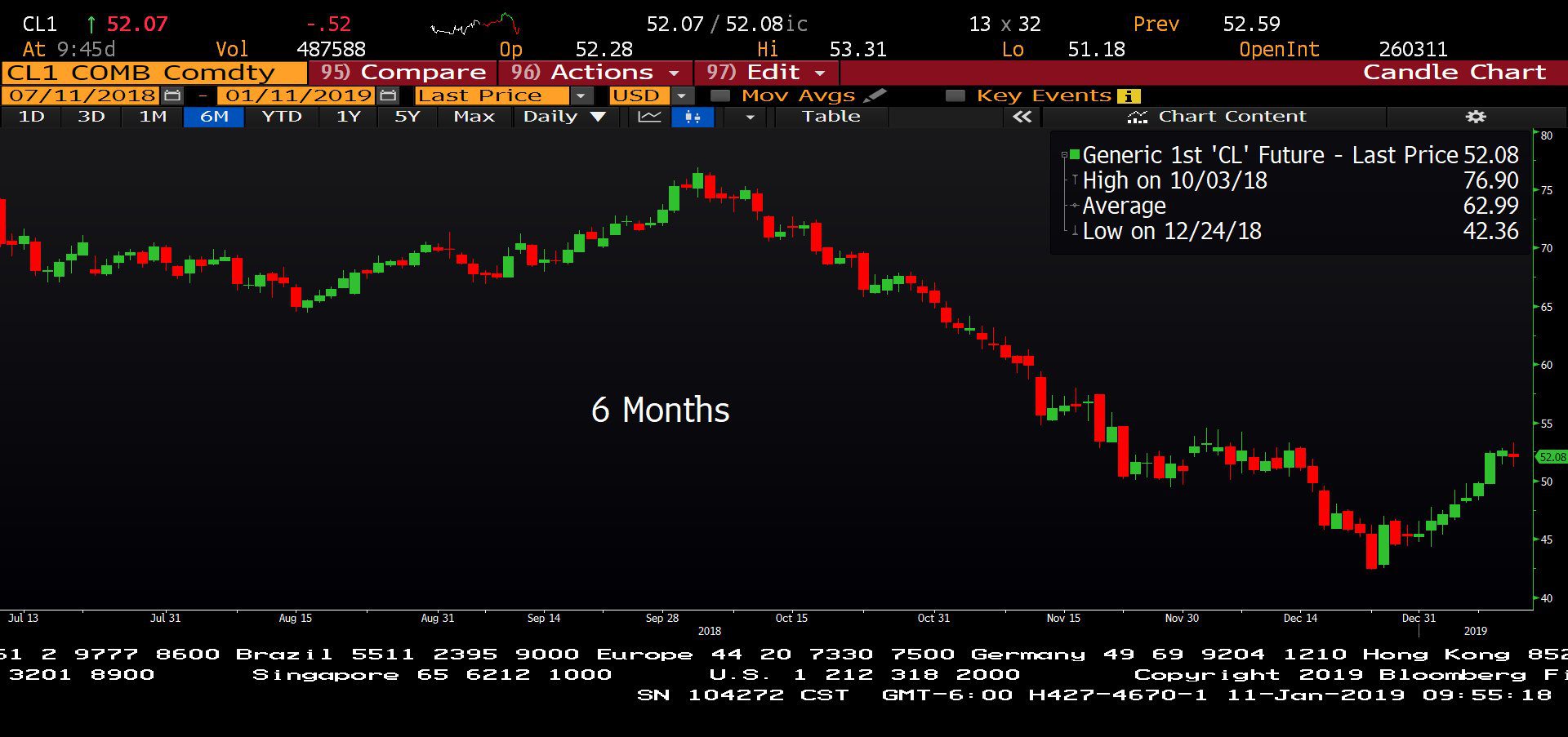 -Courtesy of Bloomberg
Alerian MLP Index (Approx. 6 Months)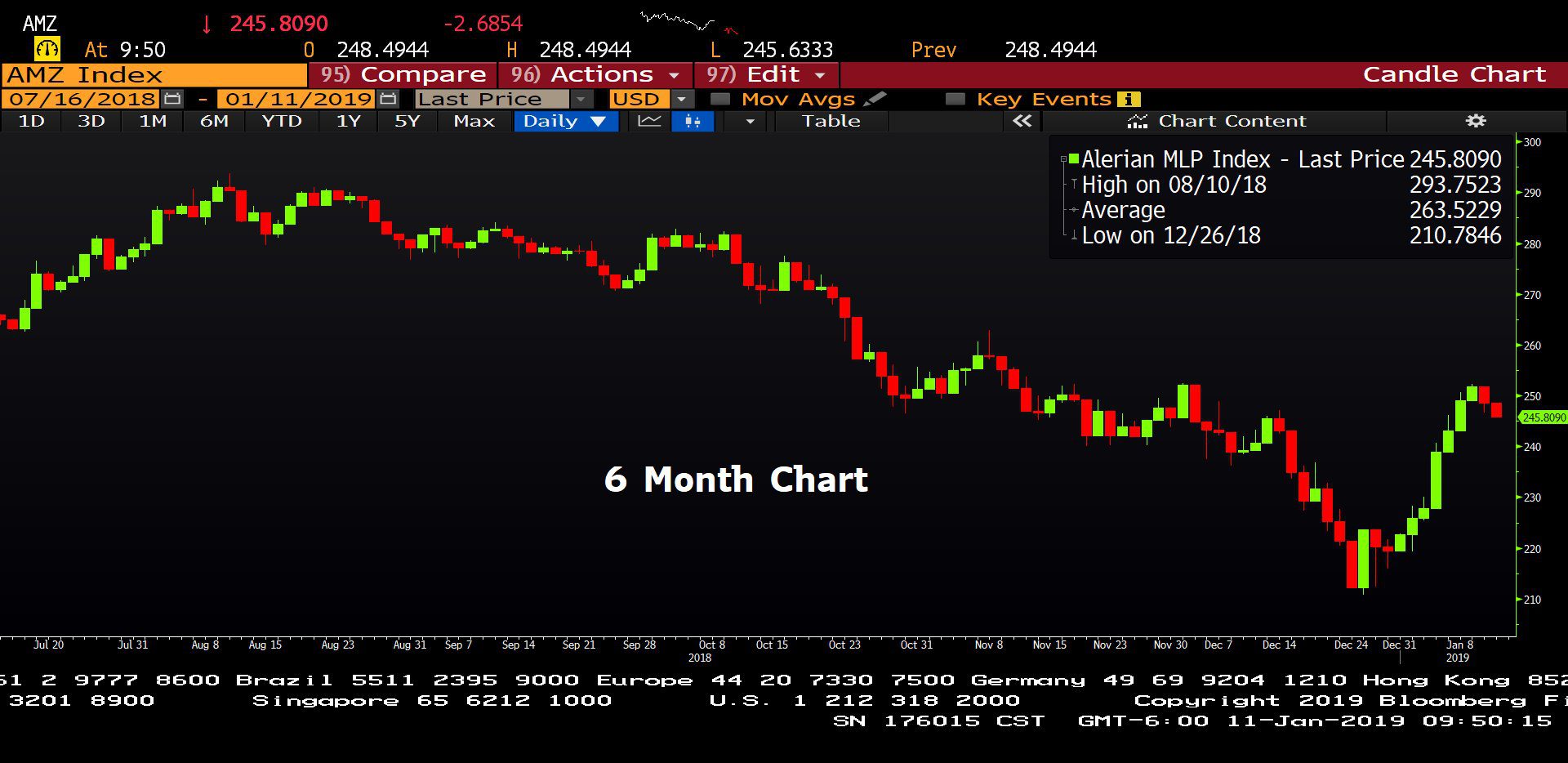 -Courtesy of Bloomberg
Headline Round Up!
*Oil Rally! For Real?
*Energy Transfer Ready for Huge LNG Export Terminal.
*Shell Too!
*Inflation? Actually Deflation! You heard it here first! Implications for 2019 strategy.
*Dovish Fed: Minutes and Change in Posture. Markets price in a rate cut by 2020. What does it mean for bonds?
*Russian Hackers Hit Power Grid Underscoring U.S. Companies Under Attack. What did Rex Tillerson say about the Russians?
*Macy's Maced! Target Sales Surge. Online Dominating.
*DFW Homes – Time on the Market Near Doubles!
*Ray Dalio Nails Bet of a Slowdown, Defying Gravity in 2018. This past summer many investors bailed out before his big gains.
*Gundlach Focuses on Emerging Markets (EM). Is there a more reliable way to play EM bargains?
*China Coming After U.S. Patents? Huawei U.S. Division Restricted from Exporting (Stealing?).
*China Offers to Bug WSJ Reporters in Hong Kong in Exchange for Malaysian Bailout.
*Money Flows for 2019: Equity, High Yield, Energy.
Profit Report!
*5 Key Questions for Mid Stream Energy in 2019
*Profits: Factset most important insights for 2019.
*What is the January Effect?
*401k: Semi Annual allocation process and the Direct Rollover Conference Call.
Research Round Up!
Investors are invited to improve decision making with a comprehensive tour of global economics, indicators, and actual results.
---
Start the Process Today! Be sure to indicate what size portfolio sample you would like to see. A link will arrive when we receive your questionnaire.