Monday and Tuesday resulted in a Dow decline of over 500 points ahead of the Federal Reserve announcements on Wednesday. Why? We will cover the Federal Reserve announcements in depth this week and the resume of the new Fed Chair replacing Janet Yellen.
This week's program also explores where the best bargains are likely to be found. Alex and Spencer team up to discuss the parallels between the McGowanGroup portfolios and the Barron's Roundtable members.
Headline Round Up!
---
*No Rate Increase?
*Dr Pepper Snapple Snapped Up By Keurig for About $20 Billion. Shareholders Gain 25%. What Happens to Plano Based Dr Pepper Now?
*Monday-Tuesday Smack Down!
*Amazon, JP Morgan, and Berkshire Hathaway Team Up in Healthcare! An New Era for Pushback Against CVS, and Health Insurance? United Healthcare Down 7% Quickly.
*Goldman Bullish on Commodities and Energy.
*Oil: $82.50 Per Barrel in 6 Months? BOOM!
*47 Year High in US Oil Production.
*Liquid Natural Gas Evolves Rapidly.
*Tesla Expands to Solar Panels in Home Depot.
*MasterCard Earnings. Long Term Success Story for Visa and MasterCard shares.
*Facebook and Microsoft Report Better Than Expected Earnings.
*FANGs Earnings Week. How did it go? What does it mean for investors and the indexes?
*Treasury Bond Prices Drop in January. Where are the Fixed Income bargains?
Dr. Pepper Snapple Group, Inc. (Approx. 10 years)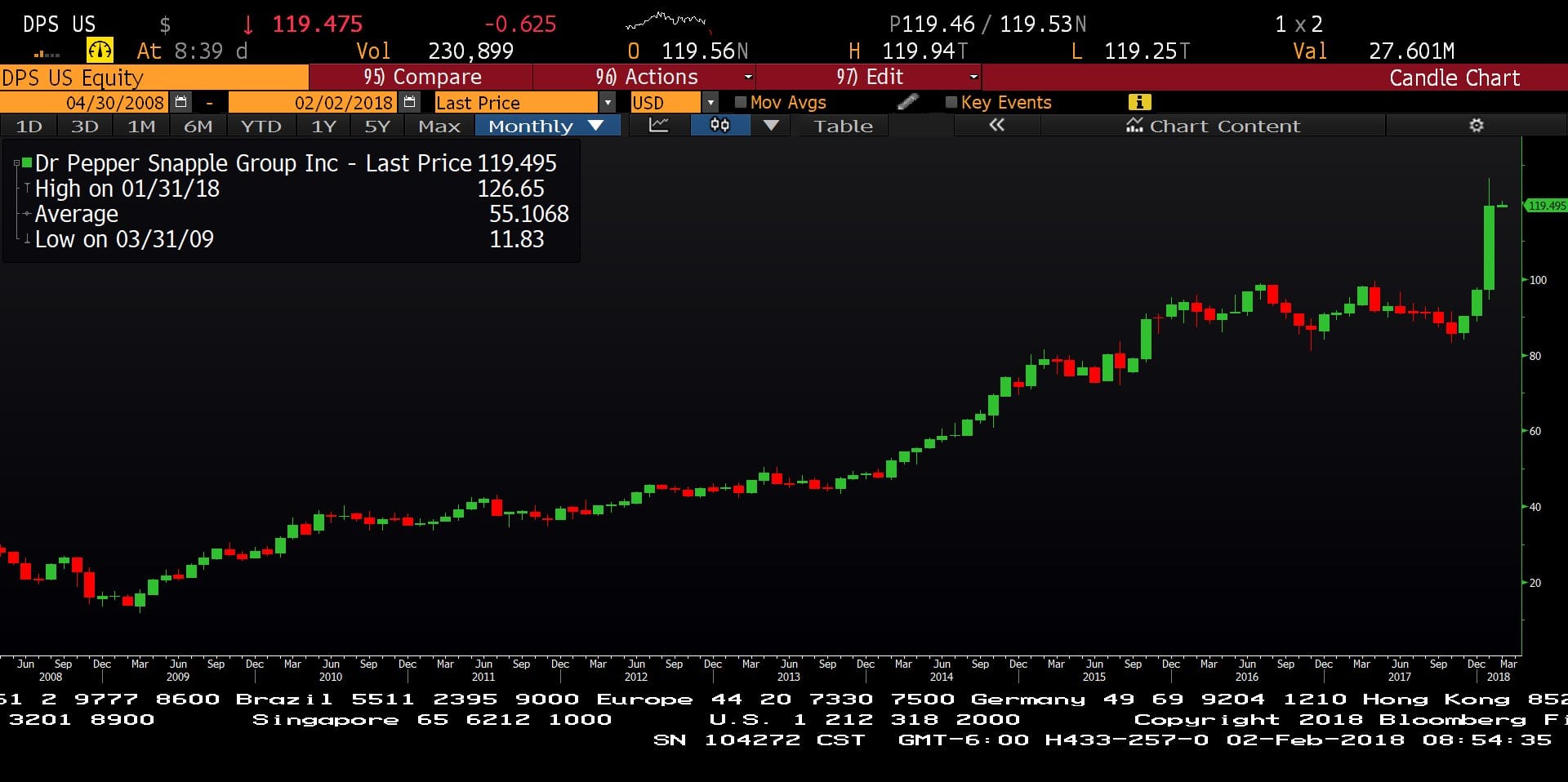 -Courtesy of Bloomberg LP
Federal Funds Target Rate Index and C.B.O.E. 30 Year Treasury Bond Yield Index (1 year)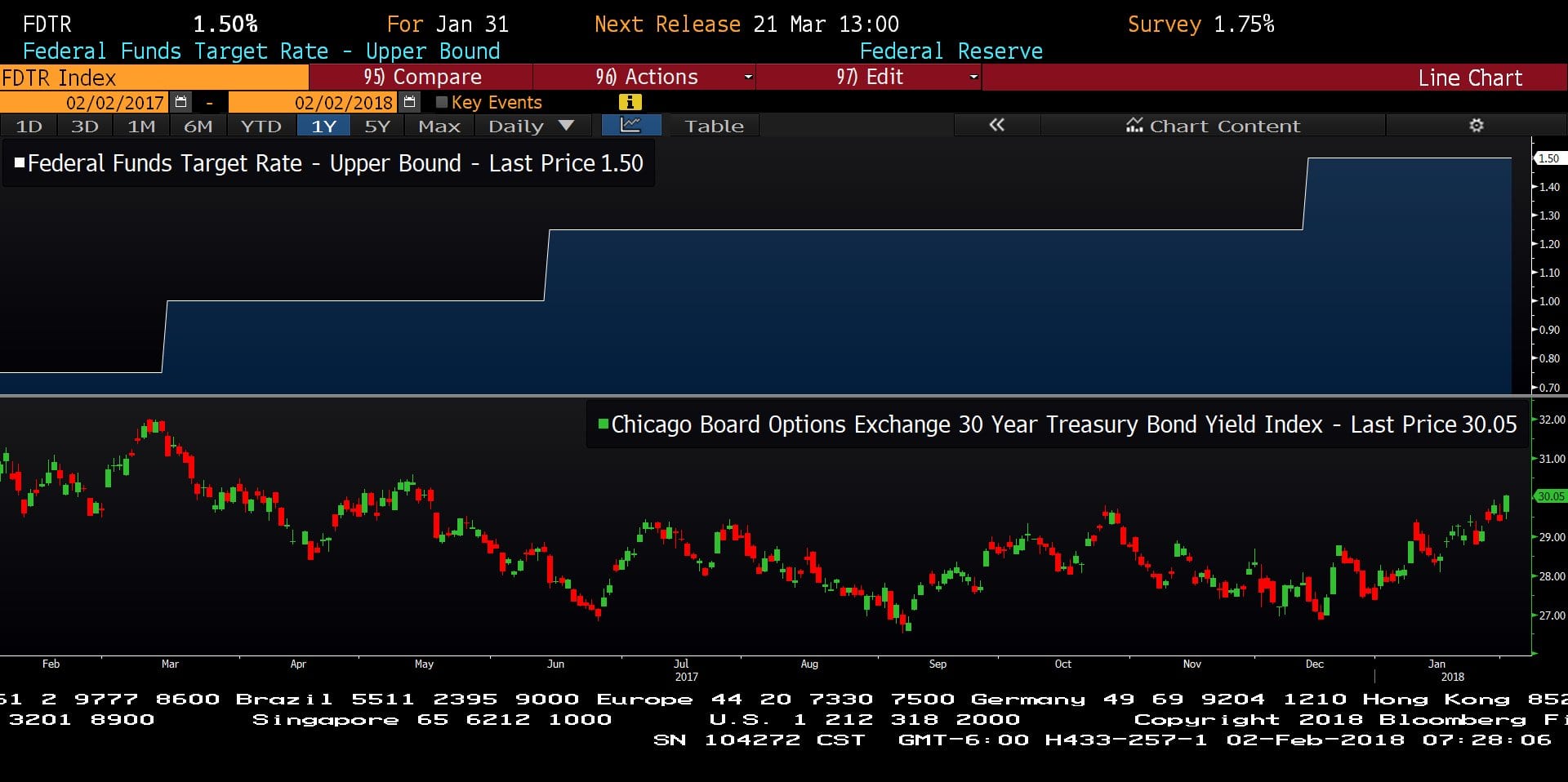 -Courtesy of Bloomberg LP
S&P 500 Index and U.S. Generic Government 2 Year Yield (1 Year)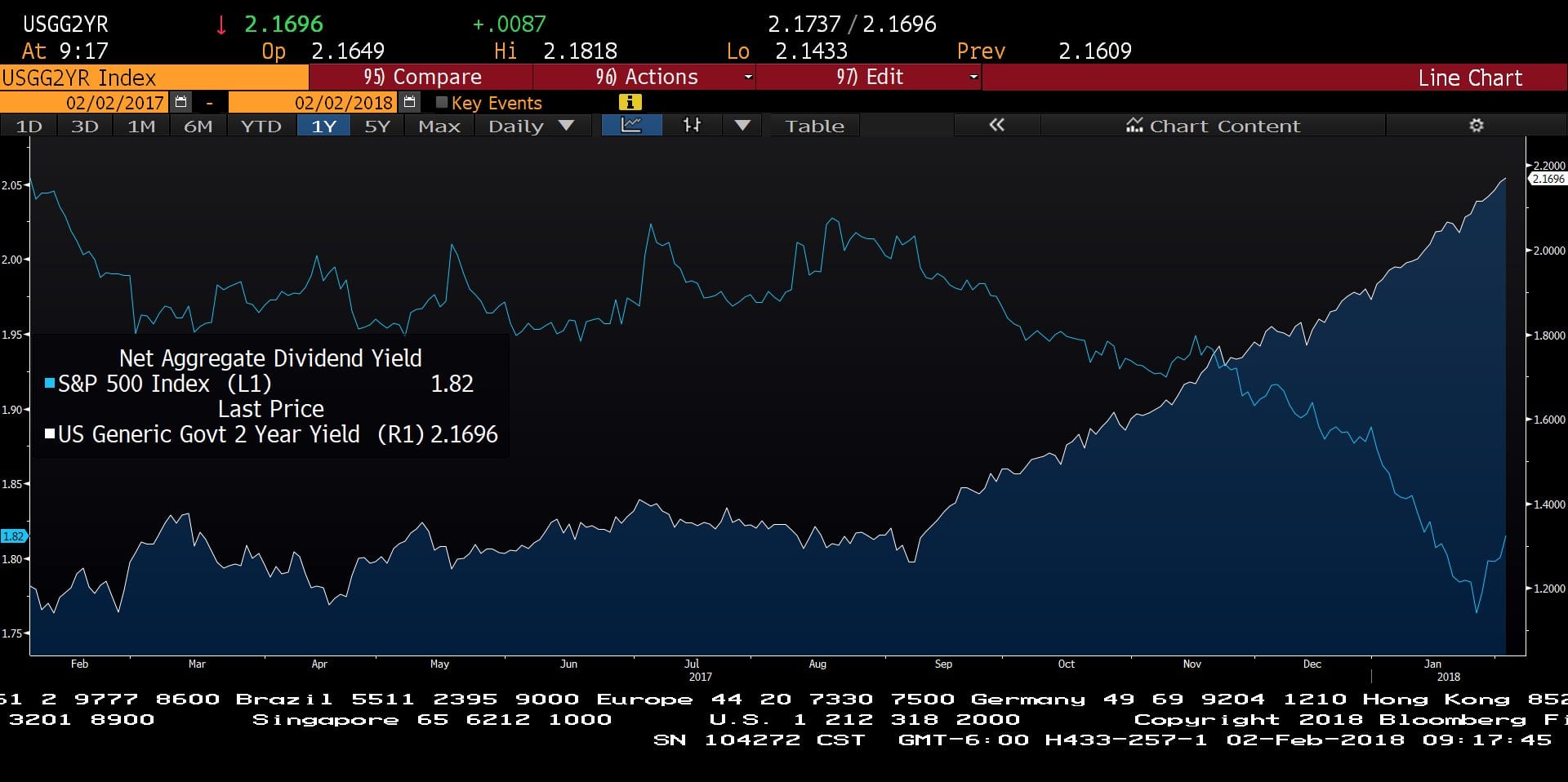 -Courtesy of Bloomberg LP
Dow Jones Industrial Index (Approx. 1 Month)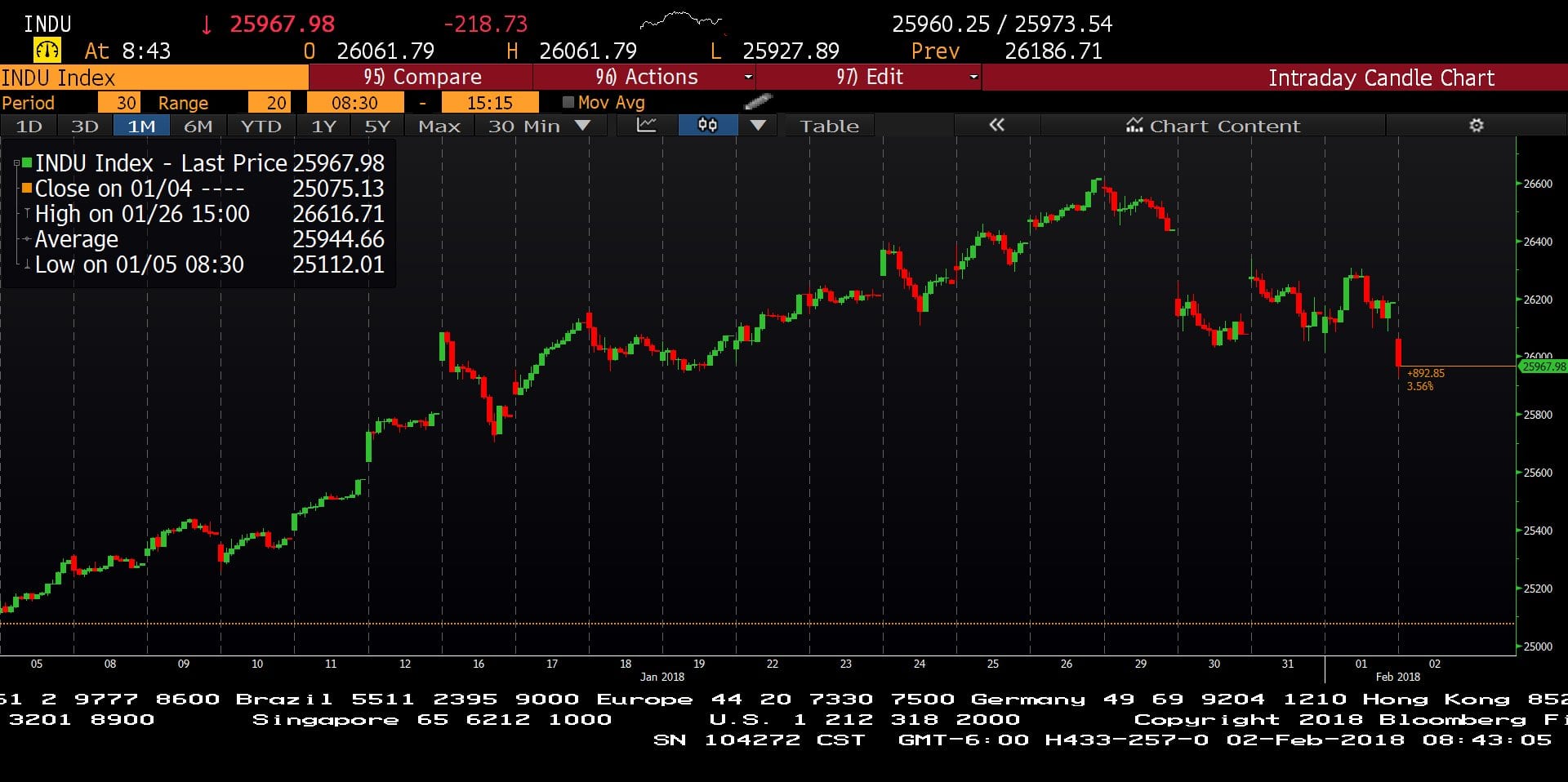 -Courtesy of Bloomberg LP
iShares High Yield Corporate Bond ETF (Approx. 10 years)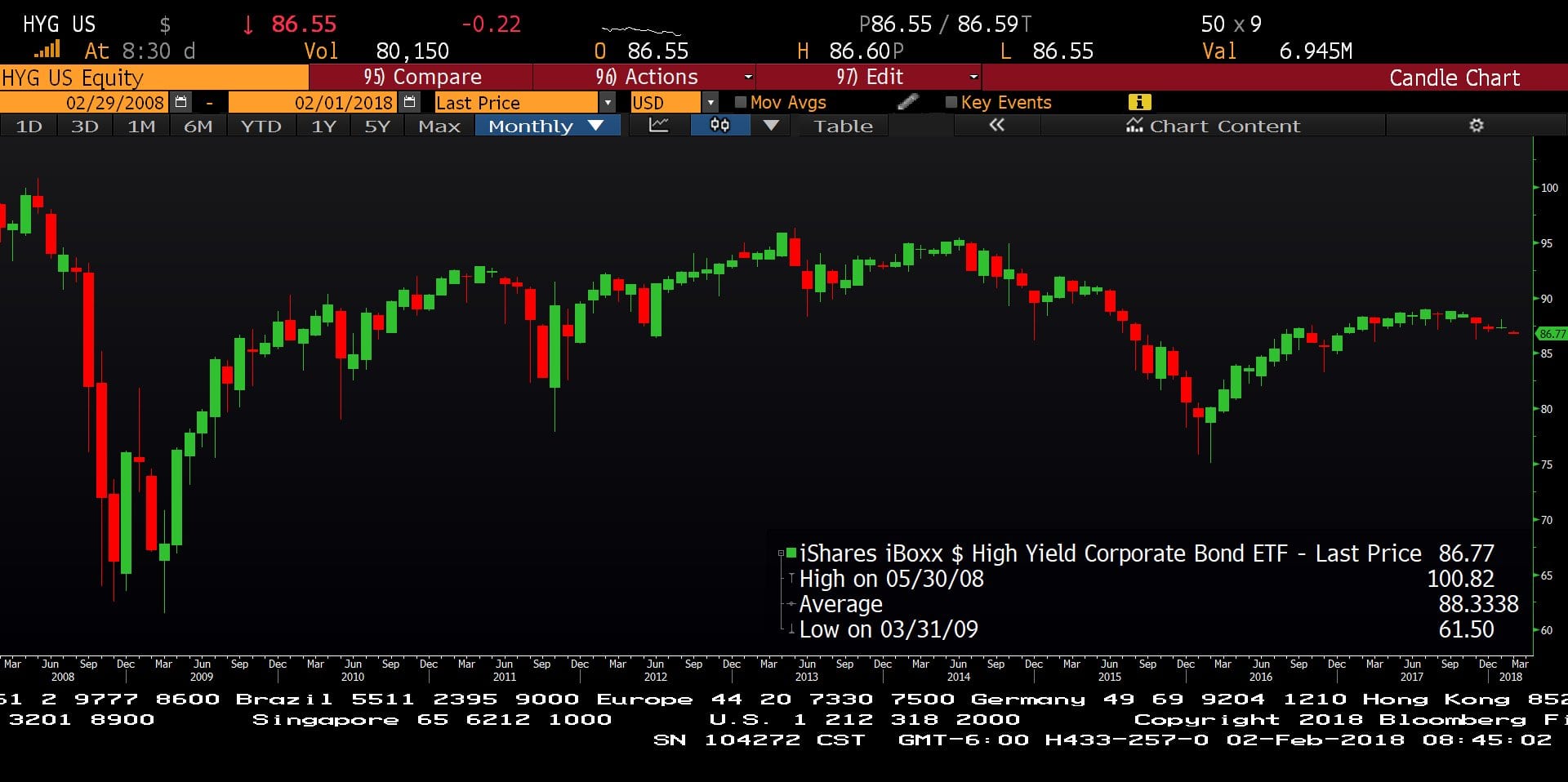 -Courtesy of Bloomberg LP
C.B.O.E. Volatility Index (Approx. 10 years)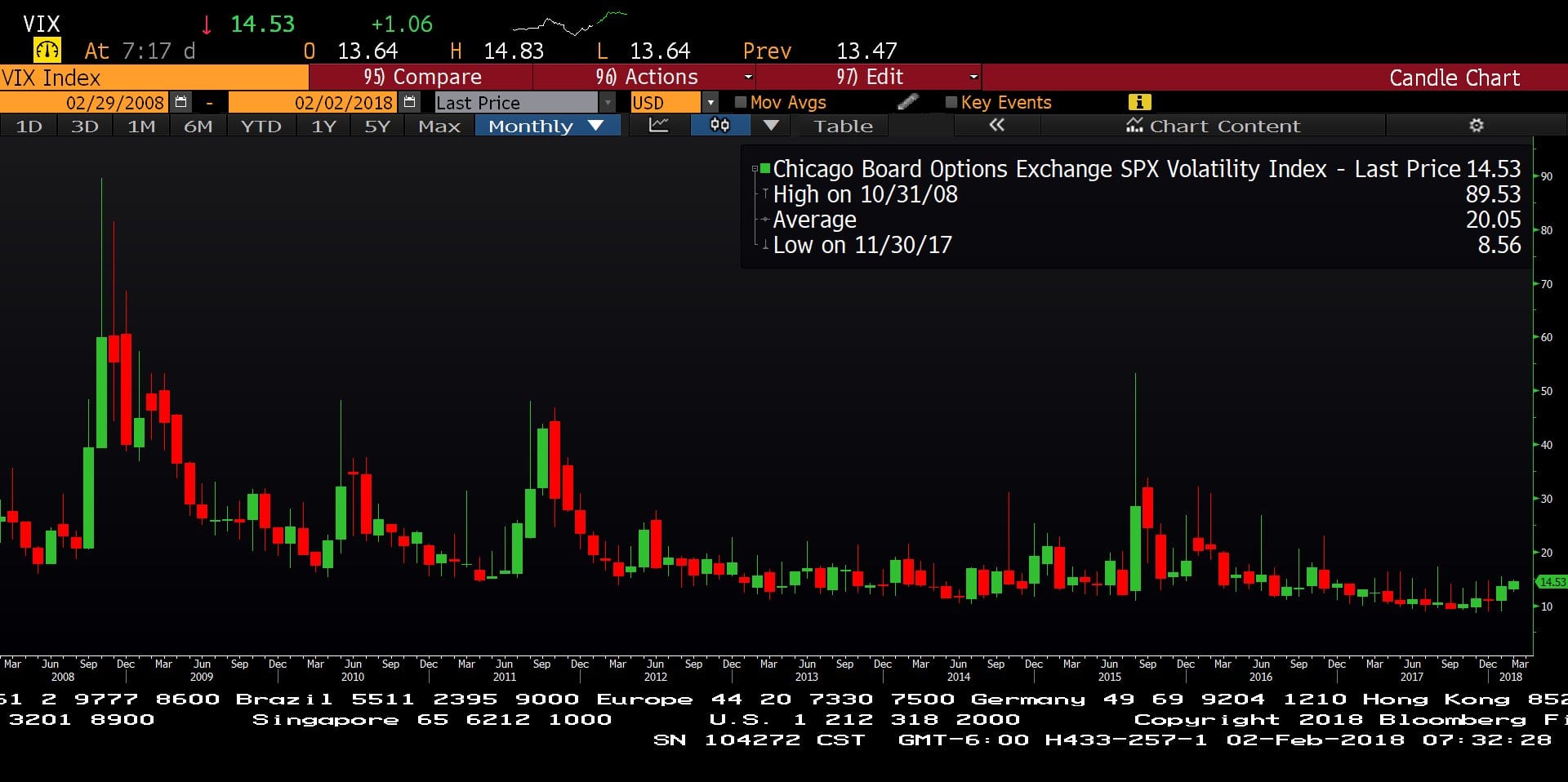 -Courtesy of Bloomberg LP
Profit Report:
---
Rich Millennials? What they put into those mansions?
Barron's Roundtable Experts:
What are their predictions?
What guidance for 2018 is most important?
     -Rates?
     -Profits?
     -Markets?
     -Fixed Income?
Cryptocurrency Updates!
Featured Research Solutions:
---
Investors are invited to improve decision making with a comprehensive tour of global economics, indicators, and actual results.
*Global Bond Strategy from Alliance Bernstein (link)
---
Start the Process Today! Be sure to indicate what size portfolio sample you would like to see. A link will arrive when we receive your questionnaire.