Patient investors have enjoyed a much deserved windfall over the past 10 years in both growth stocks and global high yield.
The enthusiam with technology momentum has left tremendous bargains for investors with the wisdom to think long term. This week's program highlights attractive investment categories with quantification of forward cash flows. Amazon actually led the way down in this week's selloff.
Momentum chasing in the 1990's ended with a dangerous tech sell off. Finding bargains may be the solution to prepare for the next pullback.
Nasdaq Index 1995 – 2005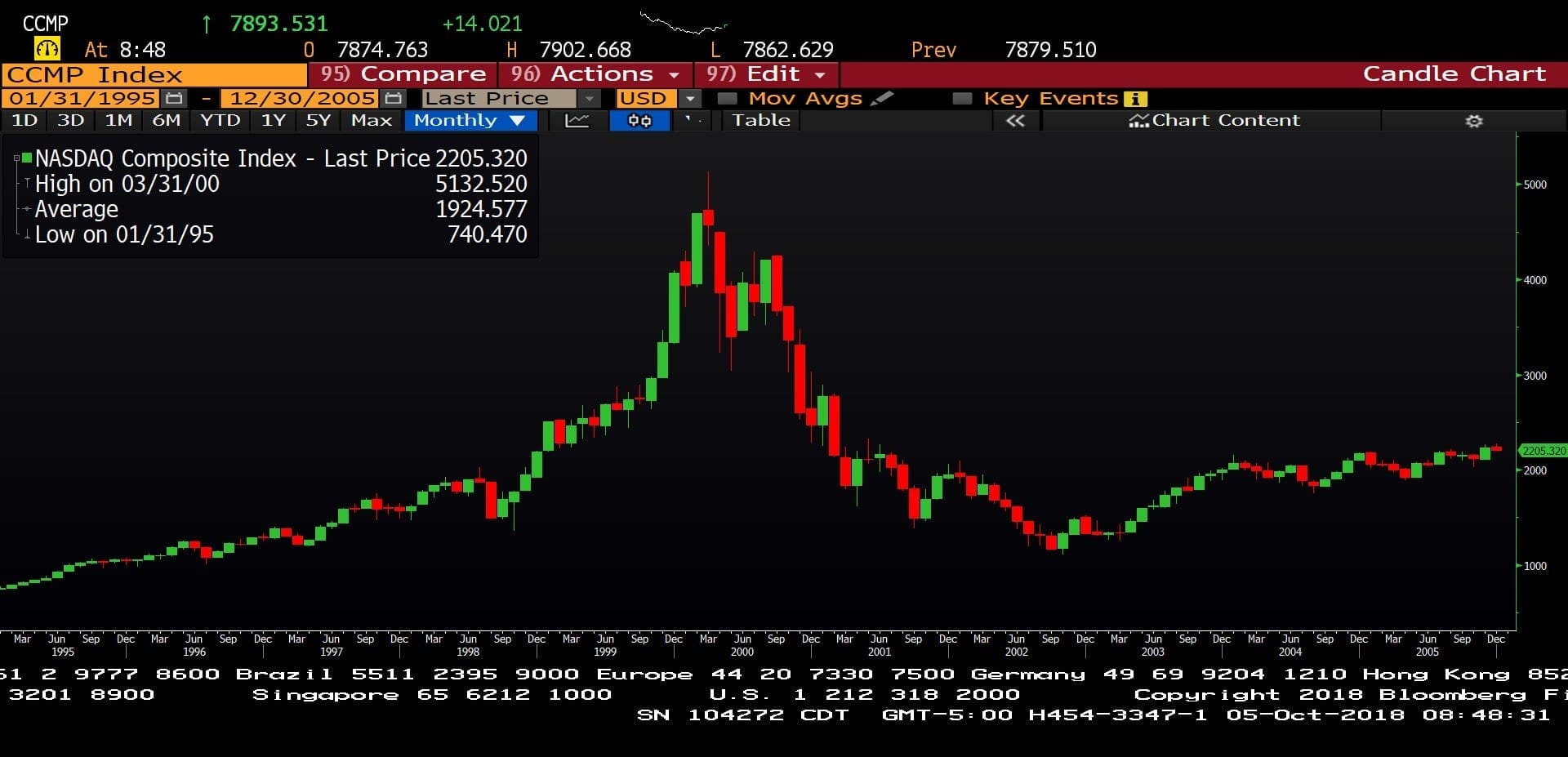 -Courtesy of Bloomberg
AMZ vs WTI 5 Year Chart

-Courtesy of Bloomberg
S&P 500, AWF and HYT Total Return for 10 Years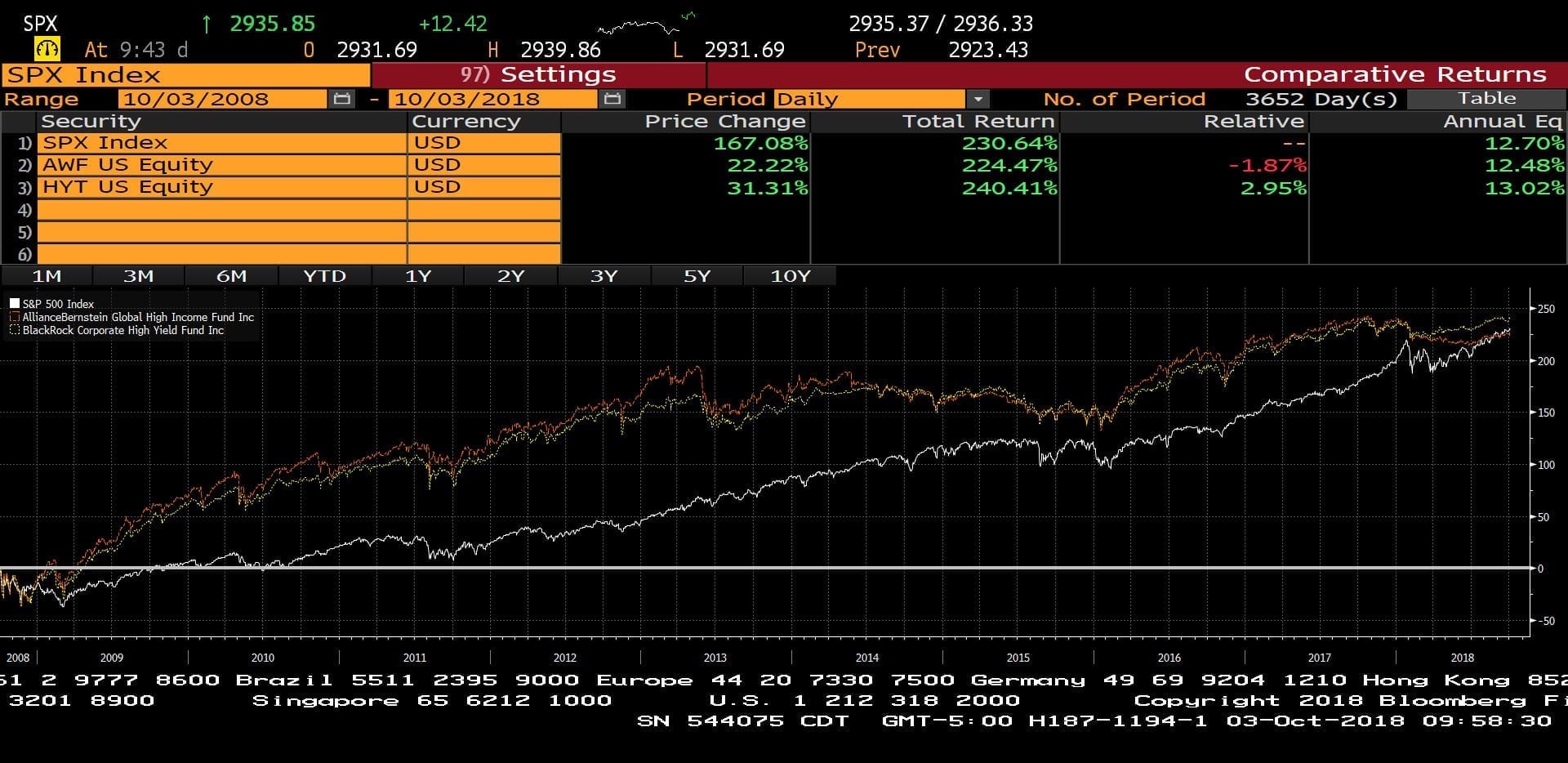 -Courtesy of Bloomberg
S&P 500, AWF, HYT Yields over 10 Years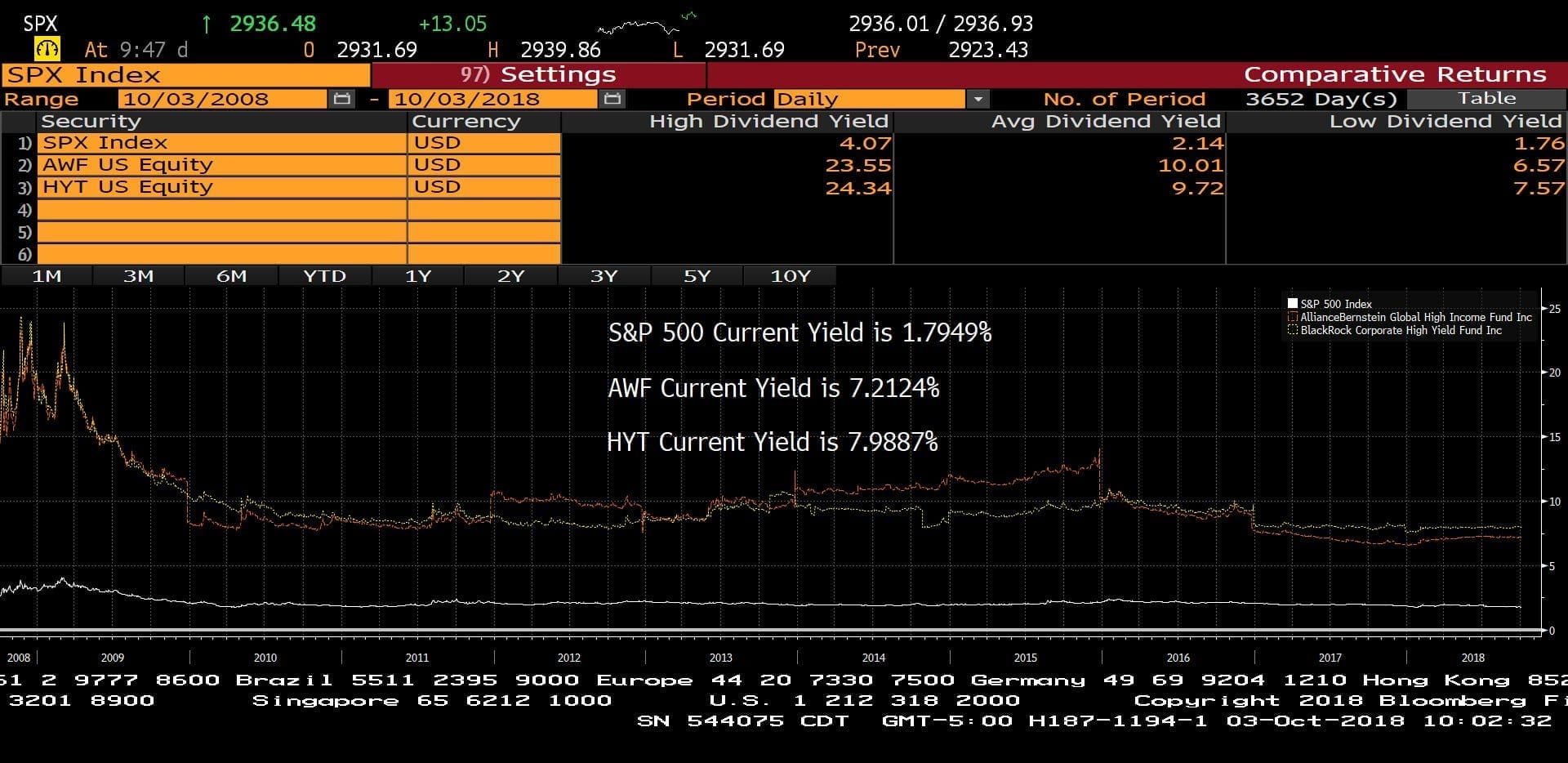 -Courtesy of Bloomberg
Headline Round Up!
---
*Interest Rate Spike.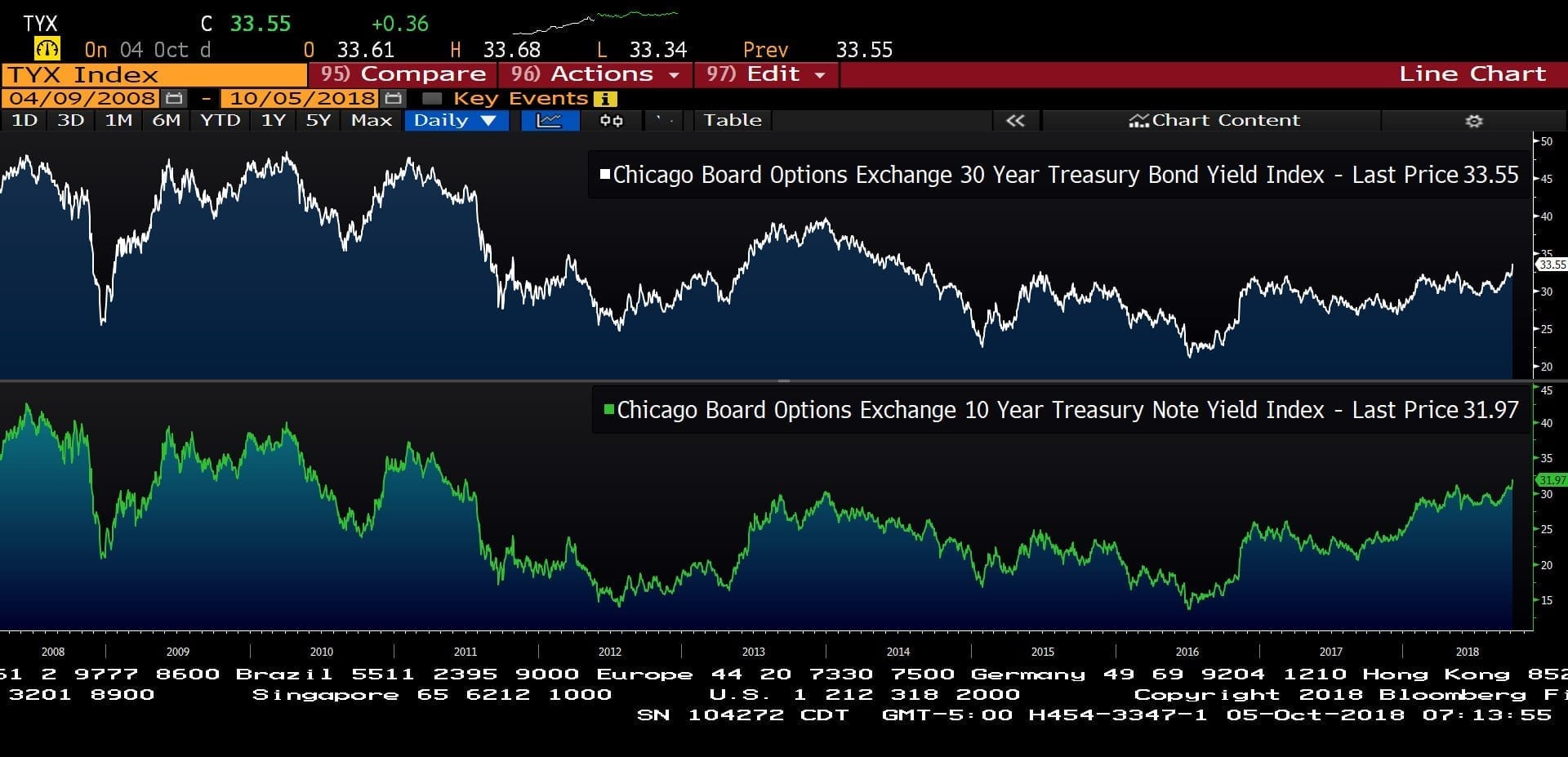 *Did GE Bottom? $500 Billion in Value Wiped Out!
*Investor Lessons?
*A Weekend at Bernie's: Amazon Agrees to $15 Minimum Wage?
*Aston Martin DROPS on IPO? Why?
*Musk 1:22am Naughty Tweet Taunting SEC!
*Big Brother is Listening: No Expletives for Traders? Bank Compliance Surveillance Tightens. Jokes Discouraged?
*Chinese Spies Attached Tiny Chips to Steal Data?
*ADP Estimated 230,000 New Private Payroll Jobs During September.
*Hey Mon! Jamaica is Worlds Top Performing Stock Market!
*GM and Honda Team Up for Self Driving Car.
*LNG Explosion Continues: Shell Canadian Terminal to Serve Asia. 12 New Projects Underway in U.S.
*47% Increase in Petroleum Rail Shipments Due to Pipeline Shortages.
*Putin Says Oil Price Spike is Trump's Fault.
*Pay Raises Biggest in San Francisco and New York Lead. Houston Ranks #10.
*Q3 Profits Forecasted to Record $42.11 for S&P 500.
*Neiman Marcus Appears to Prepare for Restructuring. The End of a Retail Era?
*New NAFTA Provisions?
Profit Report!
---
Research Round Up!
---
---
Start the Process
Today!
Be sure to indicate what size portfolio sample you would like to see. A link will arrive when we receive your questionnaire.