We characterized October as "nowhere to hide," a quote from other portfolio managers. Smart investors are now looking for guidance for 2019. This week's program delivers a fast paced tour of global financial markets as well as an in depth analysis of relative bargains and allocation strategies.
Our NetWorth Radio Dallas Business Leadership Series continues with David A. Slater, M.D.
---
Dr. David Slater, the founder of Dallas' Whole Health Kinetics, joins us to provide insights on the future of medical care and progress in medical innovation that is making a difference for patients right here in North Texas.
David A. Slater has been in Family Practice for over 20 years, taking care of patients in and around Irving, Grapevine, Coppell, Euless, Colleyville, Southlake, Westlake, Trophy Club and Dallas. Now, conveniently located in Addison, Dr. Slater introduces a new concept in healthcare with Whole Health Kinetix. He has always wanted to spend more time with his patients, provide customized one-on-one care, help people stay well vs. always treating acute symptoms. 
Dr. Slater is a Dallas native, a graduate of Texas A&M University and UT Southwestern Medical School and values his family time with his wife and two beautiful daughters. 
Headline Round Up!
---
*Range Bound Dow Dips Back to 25,000.
*Global Economic Updates!
*Oil Pounded to $55 This Week. Who Sold and Why?
*Natural Gas Soars Over $4. What is the Smart Money Doing?
*Is High Yield Fixed Income too Cheap? See Featured Research Below.
*Last Year's Mania Bitcoin Plummets to $6,000, 60% Decline in 2018. IRS Rules it is "Property." Investor Lessons?
*Goldman in Malaysian Hot Water! Beware of "Crazy" Billionaires!
*Is GE Cheap Enough Yet?
*JCPenney Now Pennies?
*Home Depot (Briefly) to the Rescue.
*Dallas Not Amazon HQ, But Stands to Big Distribution Hub.
*What Does Warren Buffet Like?
*Institutions Shifting from Tech to Emerging Markets.
Eaton Vance Monthly Market Monitor, Asset Allocation Ideas pg 38
Dow Jones Developed Markets, excluding North America, Index (Approx. 11 Months)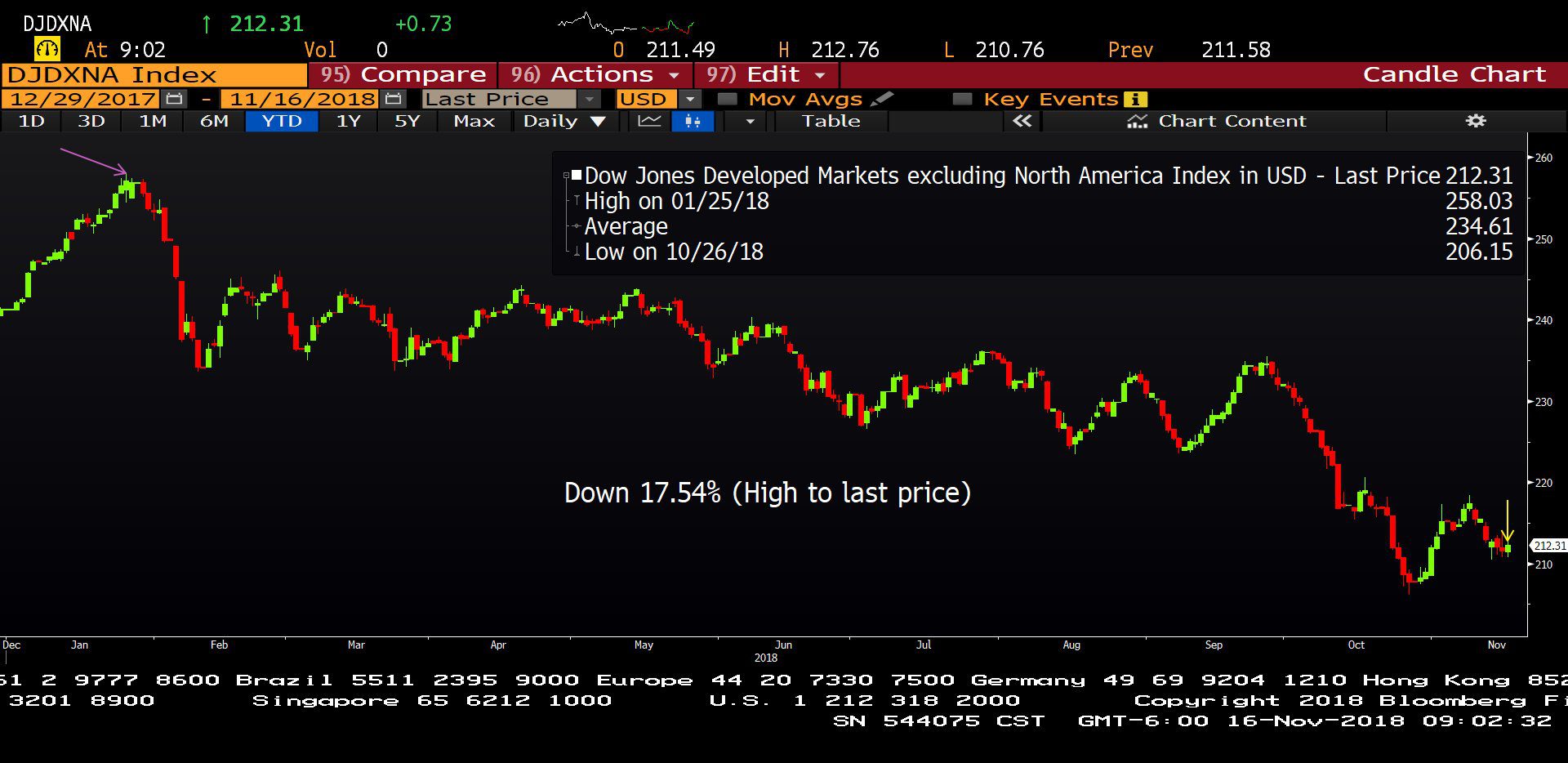 -Courtesy of Bloomberg
Top: Standard and Poor's 500 Index Sectors & (06/29/2018 – 11/16/2018);  Bottom: Standard and Poor's 500 Info Tech Index and Energy Index (Approx. 19 Years)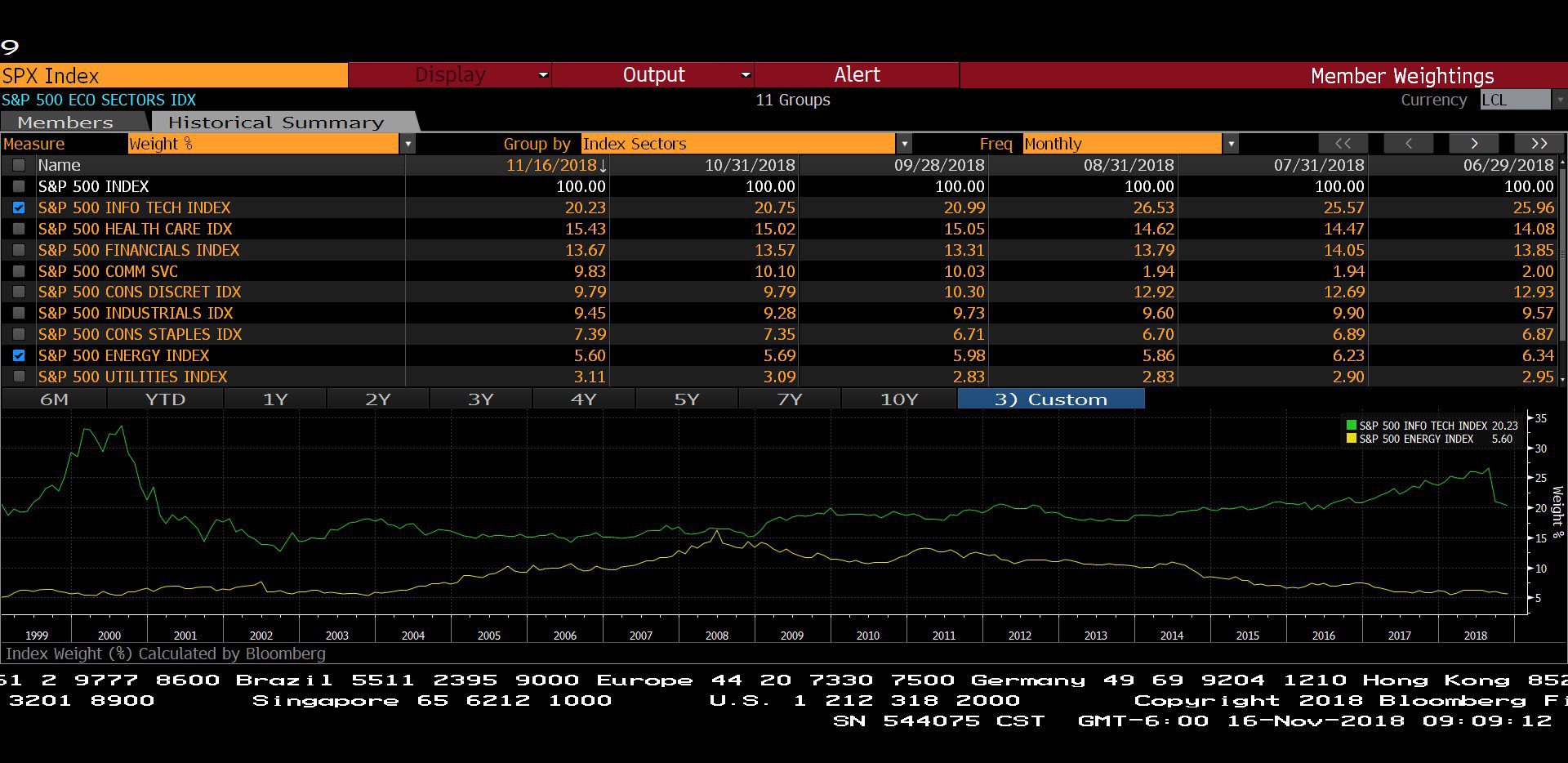 -Courtesy of Bloomberg
AllianceBernstein Global High Income Fund, Inc. (Approx. 10 years)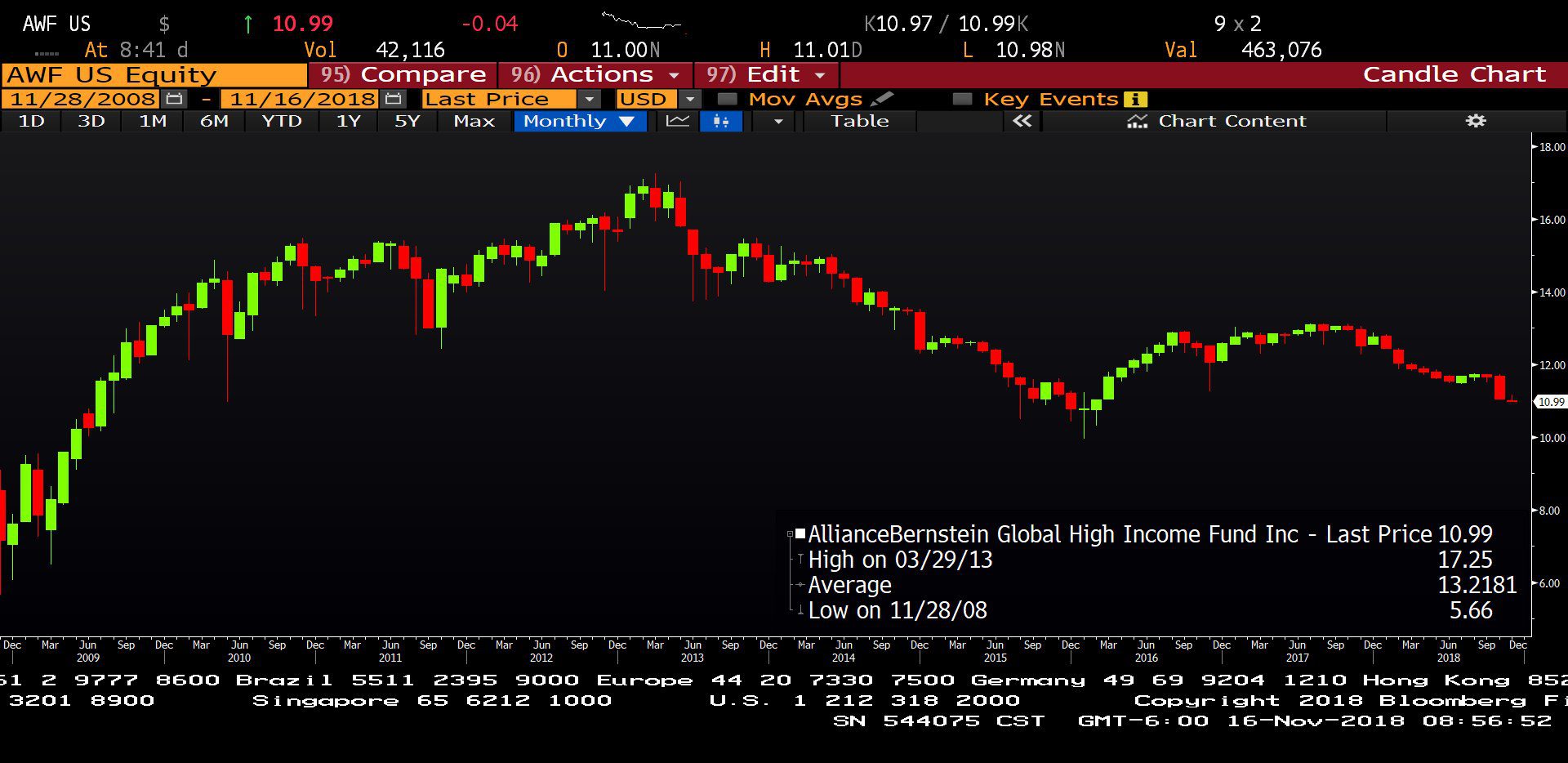 -Courtesy of Bloomberg
Standard and Poor's 500 Equal Weighted Index (Approx. 11 Months)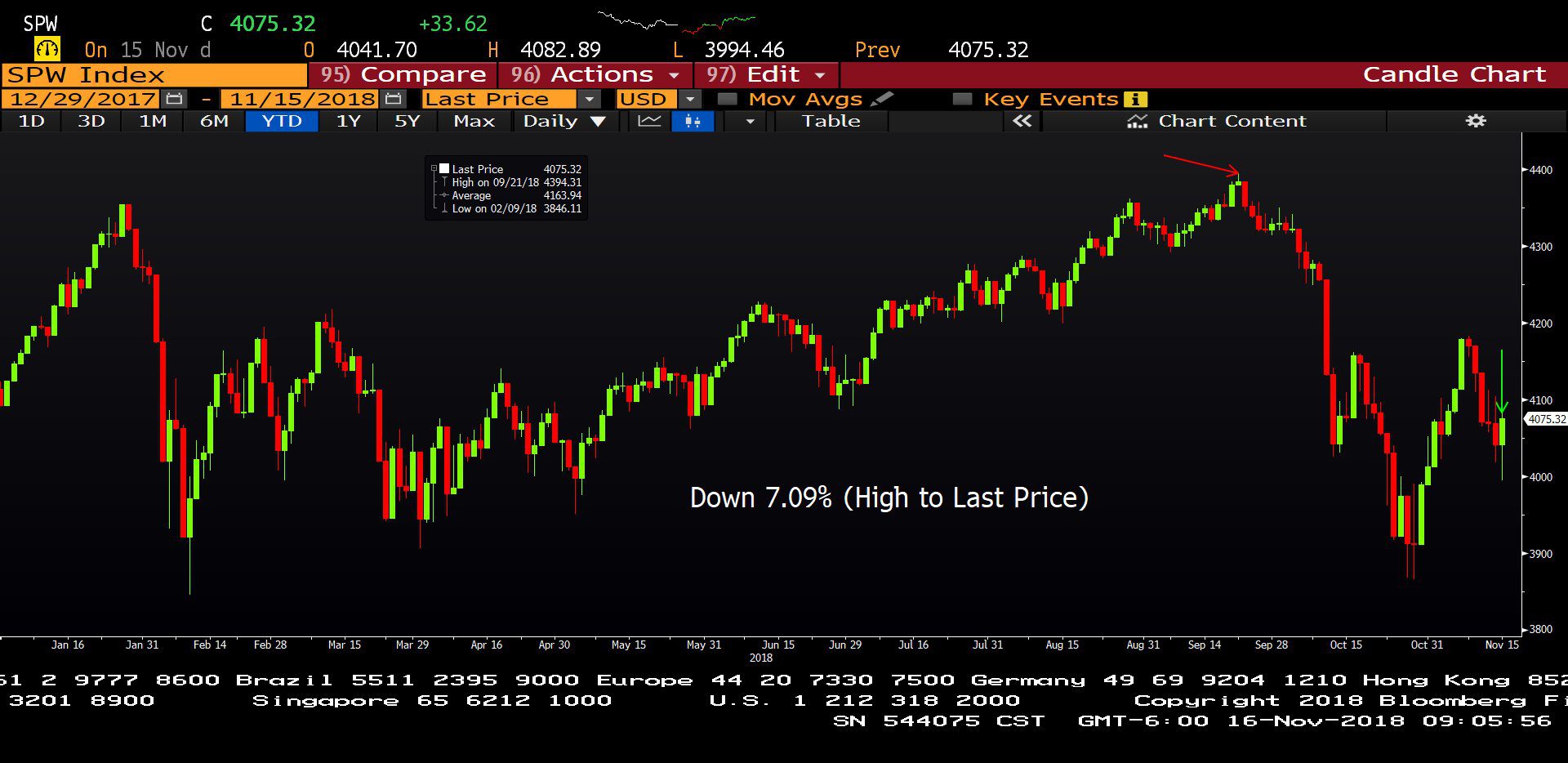 -Courtesy of Bloomberg
Profit Report!
*Lessons for the Stock Traders Almanac
*Trustee Boot Camp and the MGAM Legacy Project.
Research Round Up!
---
Investors are invited to improve decision making with a comprehensive tour of global economics, indicators, and actual results.
---
Start the Process Today! Be sure to indicate what size portfolio sample you would like to see. A link will arrive when we receive your questionnaire.