Spencer McGowan interviews Mark Whidby, Managing Director of Commerce Street Investment Management
Commerce Street Investment Conference from the hilltop to freedom hall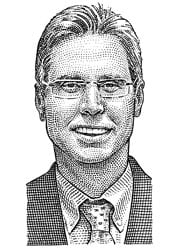 Spencer McGowan interviews Mark Whidby, Managing Director of Commerce Street Investment Management
Mark Whidby is a Managing Director in charge of the Alternative Solutions Practice for Commerce Street Capital, LLC. He works primarily with small institutions and family offices on strategies for investing in alternative assets.
Prior to joining Commerce Street in 2012, Mr. Whidby acted as a consultant to a Dallas-based, family office where he lead strategic planning and formulated and implemented an institutional investment process covering several hedge fund and traditional manager portfolios. Prior to that role, he was a Founding Partner at Analytical Research, a hedge fund research firm with offices in Houston, New York, London and the Bahamas. He has held various positions with The Inroads Group, Davis Hamilton & Jackson, Sanders Morris Mundy and Rauscher Pierce Refsnes (now RBC Capital Markets).
Mr. Whidby holds a Bachelor of Business Administration in Accounting from The University of Texas (Austin). He is a Chartered Financial Investment Analyst (CAIA) and a Chartered Financial Analyst (CFA).
Mr. Whidby is a registered representative and has passed the FINRA Series 7 and 63 examinations.